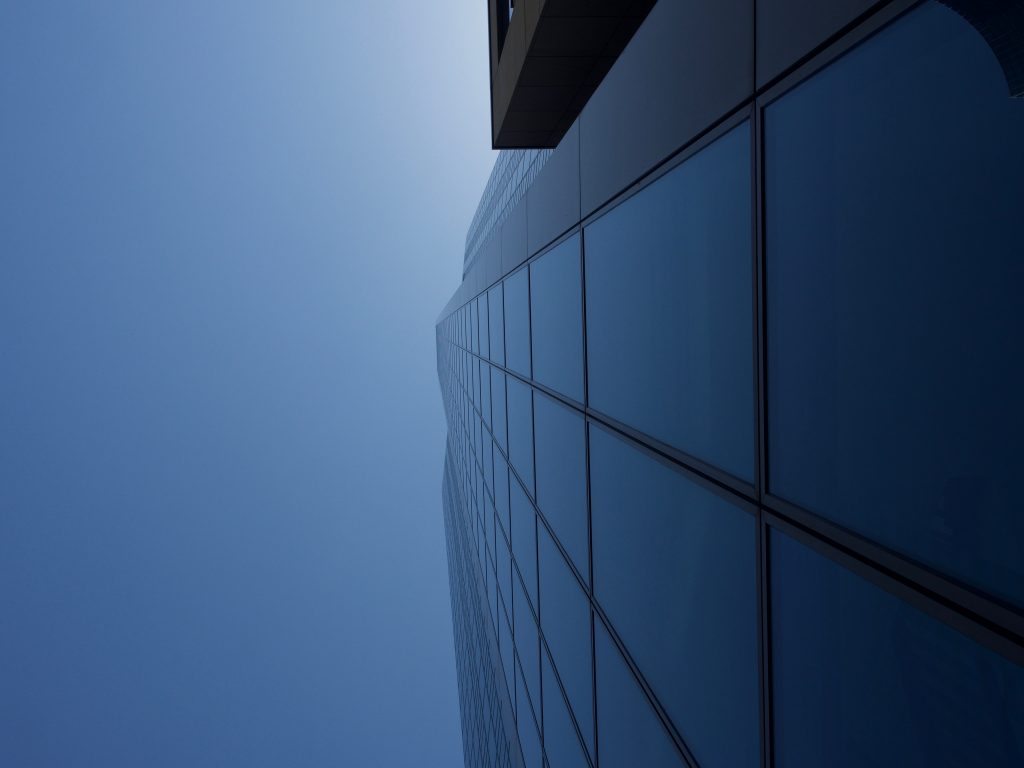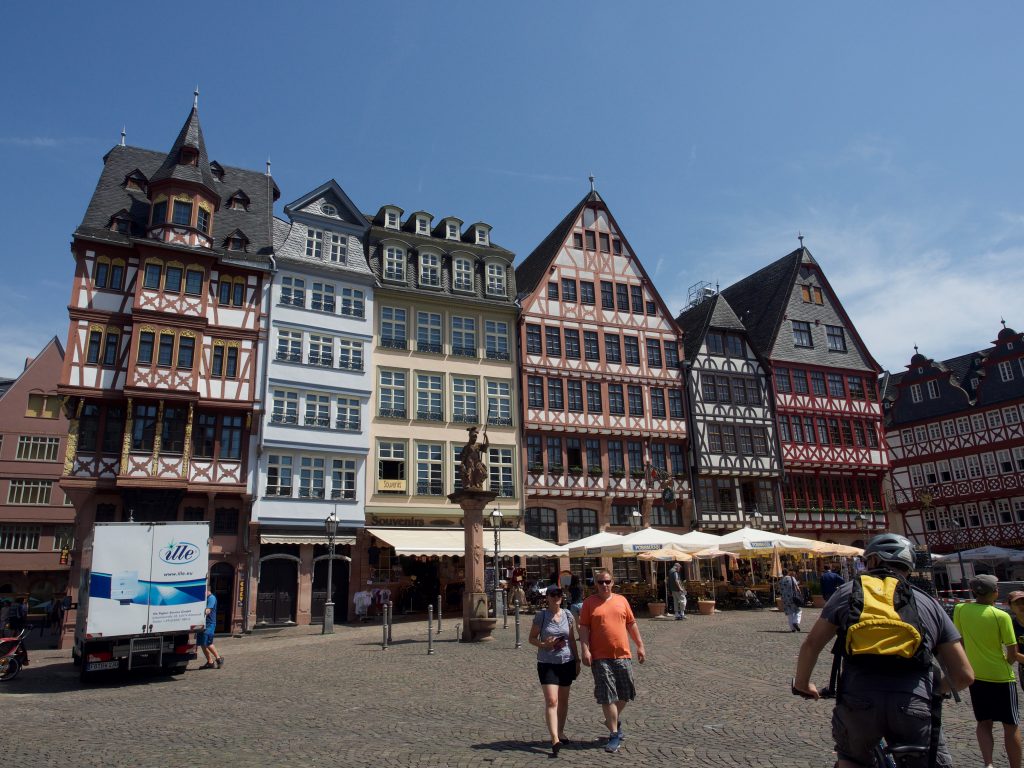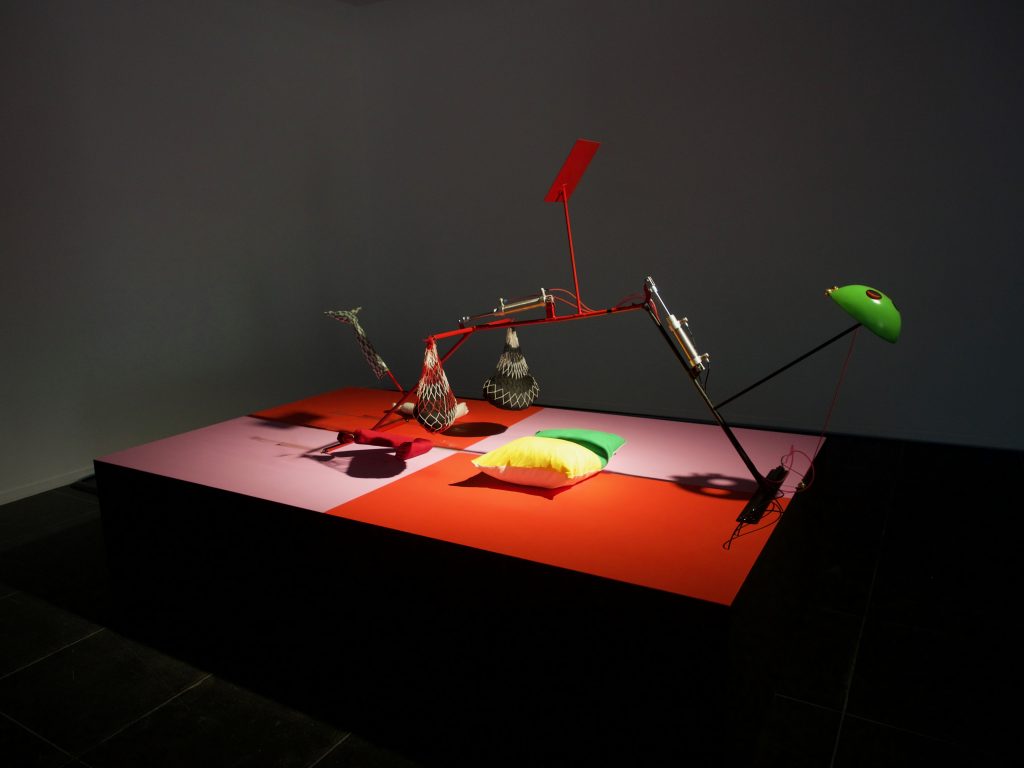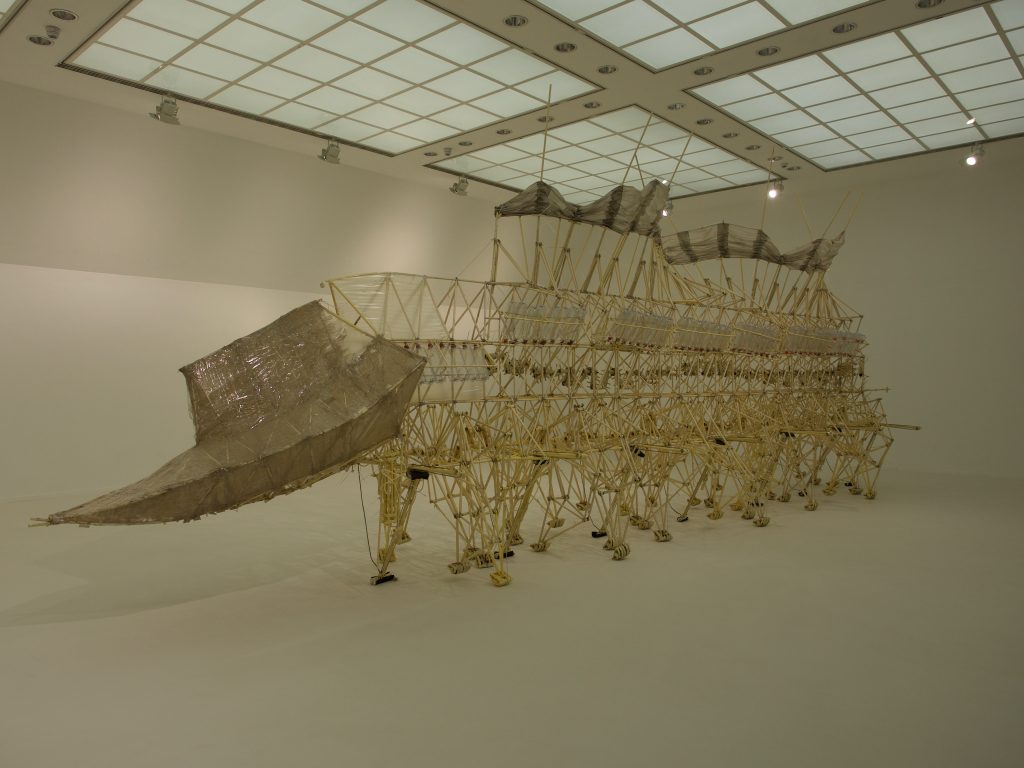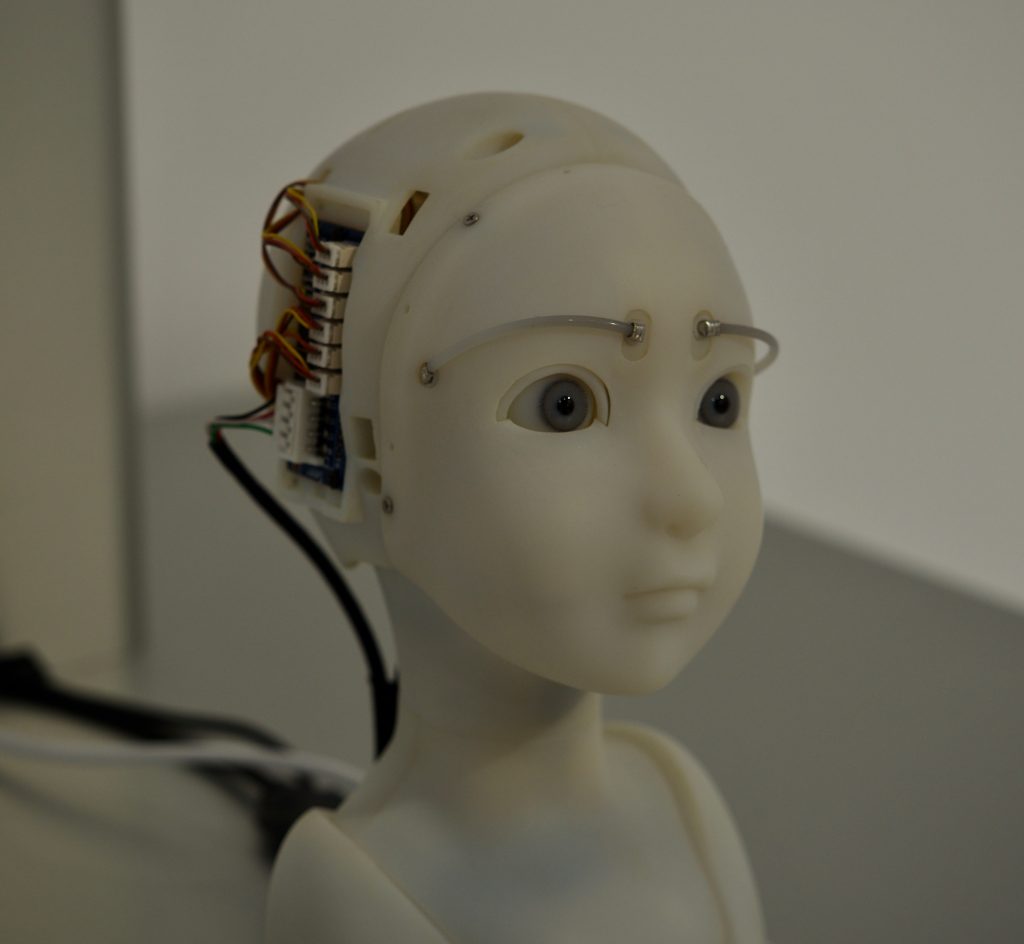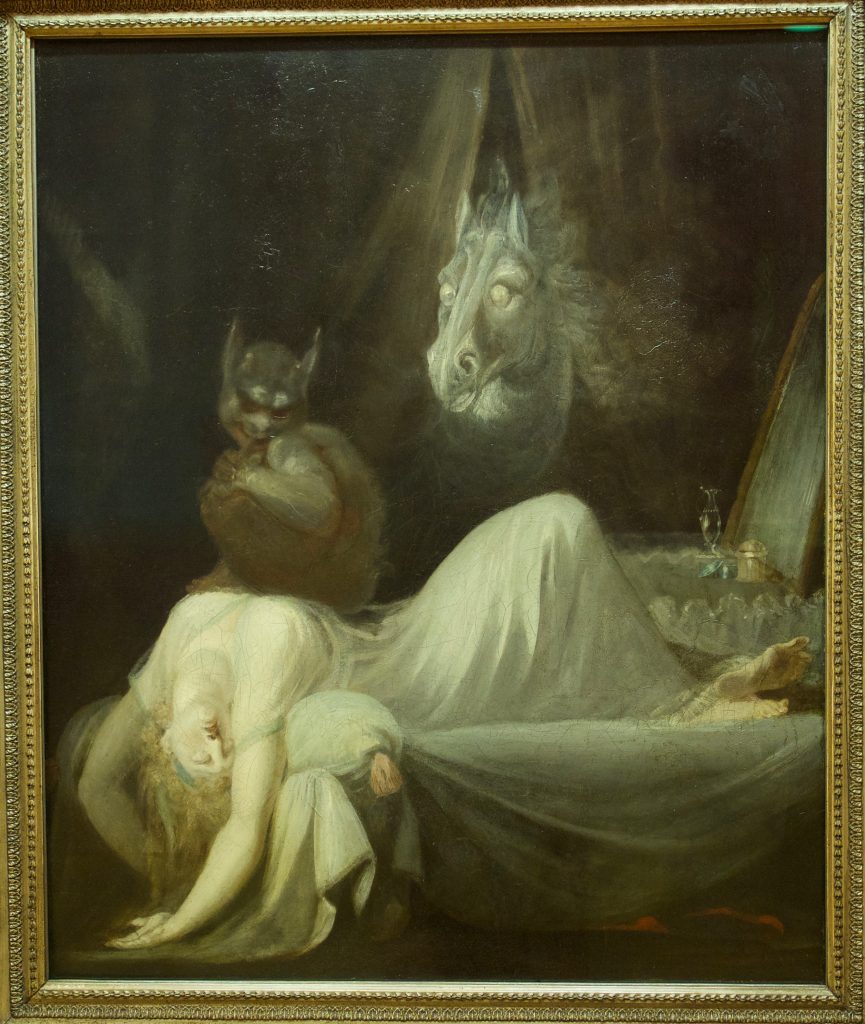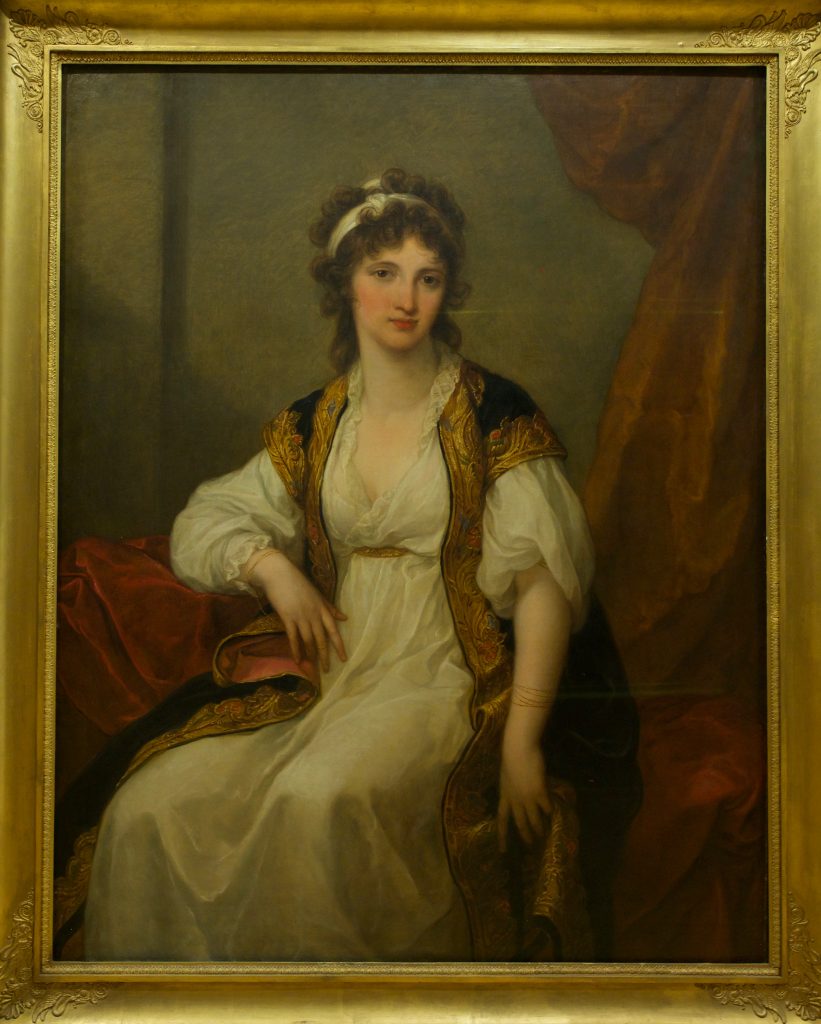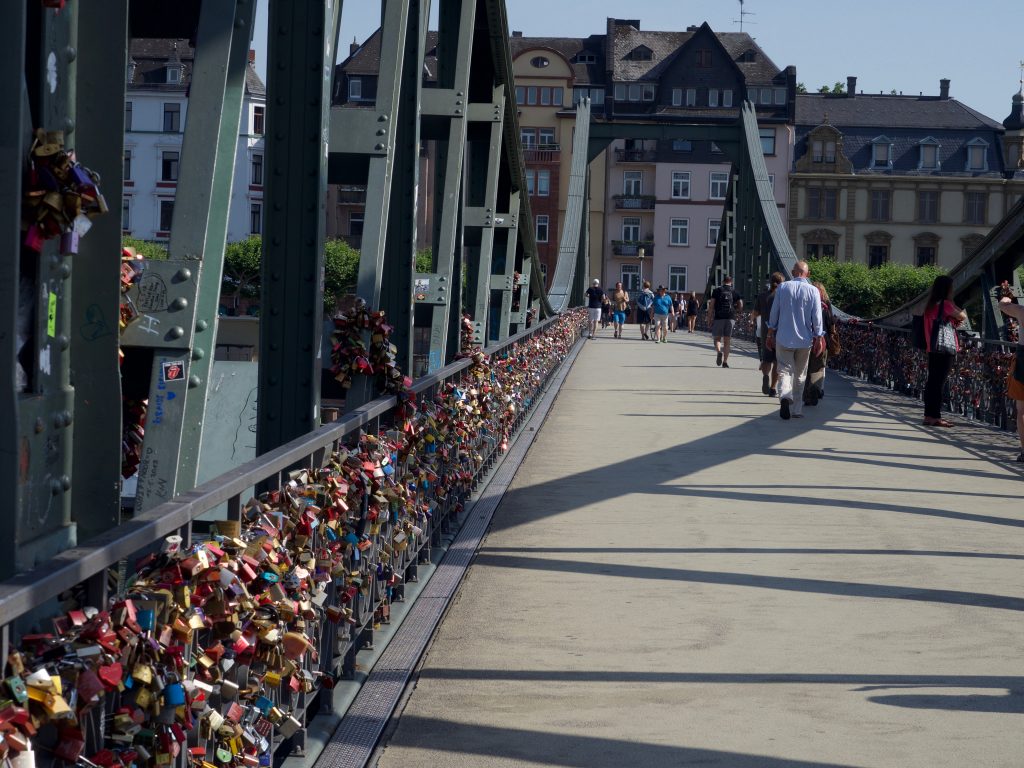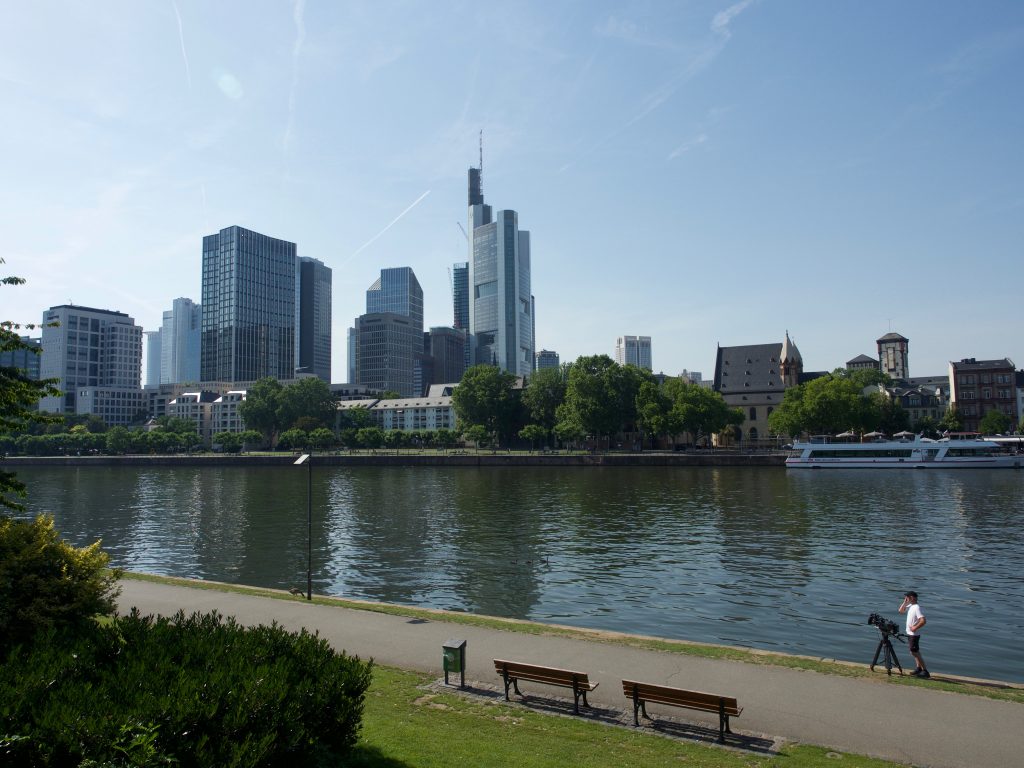 Today was our day to travel to Frankfurt and to explore its downtown a little bit, since I had never really been there except at the airport and the train station. We said our goodbyes after a lovely last breakfast with Imke, and got to the train station nice and early, trying to futz with the station's free wifi because we now no longer have data on our phones—our cheap but mighty data flat rate (6 gigabyte for less than 20.00 euro per device) were for 4 weeks and our time was up. We tried to add on for at least one device but failed to do so because the wifi was so sketchy at the station, and then non-existent on our first train. Thankfully, though, we started the data a little later on Mark's i-pad mini, so it supplied us with the information we needed as we went through our day, having to do normally simple things like checking in to our flight and getting our electronic boarding passes early. It made me realize how spoiled we've been with the data access here the entire time. Not having a good internet connection was just never even an issue either in Germany or in Italy.
We had to change from an IC to an ICE in Cologne, and despite a brief delay of 10 minutes, everything went quite smoothly, and the ICE actually finally did have wifi. What it didn't have is fully functional air-conditioning (always a problem in German trains and buses; it is needed so rarely that when it is, it tends to underperform or be broken). This was an issue because it was getting to be a very hot day, and so we were already hot when we got to Frankfurt. Our hotel, only 4 minutes from the main station, was newly renovated and did have air conditioning, so we cooled down for a little bit before we ventured out. That was actually a bit of an adventure—I had known we were going to be in a slightly seedy neighborhood right by the station, but we are basically right in the red light district, even as we were also only 15 minutes from the historic district, so it was a bit of an interesting walk, with homeless beggars and a few prostitutes sitting and standing around the street corners with their seedy bars and clubs.
But once we were past that, we found our way without a problem to the two museums that we wanted to check out. The first was a totally random discovery that we made yesterday, during a conversation with Uschi. When she visited us, we had shown her the wonderful "Strandbeests" or beach monsters of a Dutch artist name Theo Jansen, big animal-like machines made out of pvc pipes that move across the beach just through windpower or being pushed a little. When we were on our walk yesterday, she remembered that and asked about the artists' name and where his work was to be found. As I was googling the answers, we discovered that the Strandbeests are currently part of an exhibit on empathy and technology at the Frankfurt Kunstverein, together with the works of two other artists! So of course we had to check that out. There were two of the creatures there, and one of them, you could "walk" yourself by pushing it forward. The other one is much bigger and needs to be demonstrated in action by an expert—so that only happens Thursday nights and on weekends, and we didn't get to see that. Nonetheless, it was exciting to see them, and the other works, several machines and computer simulation videos by Yves Netzhammer and a robotic head by Takayuki Todo that only moves the eyes, eyelids, and eyebrows, but seems very expressive somehow, were also pretty interesting.
Then we walked to the Goethe House, which we only rather quickly looked through, because it wasn't very interesting—it was really completely bombed to pieces and reconstructed after 1945, although some of the furniture was squirreled away and saved. In addition, the third floor (where Goethe's room as a young man would have been, and where they also show the puppet theater that he had as a kid and that influenced him so much) could not be shown today because it was simply too hot up there. So it was really mostly a dud, but I had come to see the collection of late 18th- and early 19th-century paintings that are part of the museum's collections. Those were a bit more interesting, but the exhibit rooms were also uncomfortably hot. I felt sorry for the woman who had to trail us and the other couple of tourists that were looking around all over the hot rooms. But at least she and I struck up a conversation; I am pretty sure she was an art historian / curator's assistant and not just a guard. There were a few individual interesting pieces, for example by Goethe's friend Tischbein (although the famous Goethe in the Campagna with the badly proportioned left leg is only a copy—the original is in the Staedelmuseum, and I wasn't going to go to another museum!), and by Angelica Kaufmann. The most famous piece was probably the Nightmare by the Swiss painter Heinrich Fussli, to whom a whole room was dedicated. And overall, the rooms were well documented and organized. But the museum is being done over and will soon become a much larger museum of the Romantic era.
By about 4 pm, we were thoroughly done with the toasty museums, and we did walk around the little bit of Frankfurt's historic old city center that is still left. Frankfurt has mostly a very modern downtown with skyscrapers, erected after most of the inner city was destroyed by bombs, and looks very American that way. But side by side with this shiny glass and steel downtown, there a few individual 18th- and 19th century townhouses and streets, and the complete and very spiffy main square with the Römer and what not, where all the tourists were milling around despite the heat. We left this behind pretty quickly, tourists and all, and went down to the banks of the Main, the river that runs through Frankfurt, hoping that it would be a little bit cooler there. No such luck, but we walked across the footbridge and back, and then turned towards the train station to find some quick and easy food for dinner, ignoring the appealing-looking little Turkish, Indian, and Afghani cafes on the way because they looked very warm to us.
The station is enormous and there was a large food court, with brand-name fast-food places, and we got some mediocre pasta/salad to go, with coke/ Apfelschorle, and had it in the pleasantly cool food court. Then we headed back to the hotel for a little, just to cool off, and ventured out again at about 7 for some gelato (our last chance!) and to wander about a bit more. We crossed a few more Main bridges, and watched people do outdoor jazzercise, have their picnics on the lawn by the banks of the river, mill around the clubs and bars, and even have some pretty intense across-the-street fights in the red-light district. We were back in our room a little after 9 and definitely done with the hot day—showers felt great and we are ready to take off tomorrow. But it was interesting to study the contrasts in Frankfurt's culture and atmosphere, all within a few hundred square feet of space, and it seems like a very diverse and interesting city, even as we probably wouldn't want to live close to the train station!