Full disclosure: this day was packed too full! And that was my fault, because I had bought advance tickets for the Metropolitan Museum of Art and for Broadway at night, and that turned out a bit much for one day. It made for some crabby overload moments on my end. But we still enjoyed the heck out of it!
We took off on the PATH train across to Manhattan bright and early and deliberately overshot our destination, the conference site at the New School, getting out at 33rd Street and walking 22 blocks back along Fifth Avenue to 11th. That meant that we basically started at the Empire State Building and looked UP UP UP, and then wandered along from the high high skyscrapers to the more modest "multi-story buildings" on the Village end. It was fun, even though the Flatiron Building was wrapped in scaffolding and not currently a good object for photography.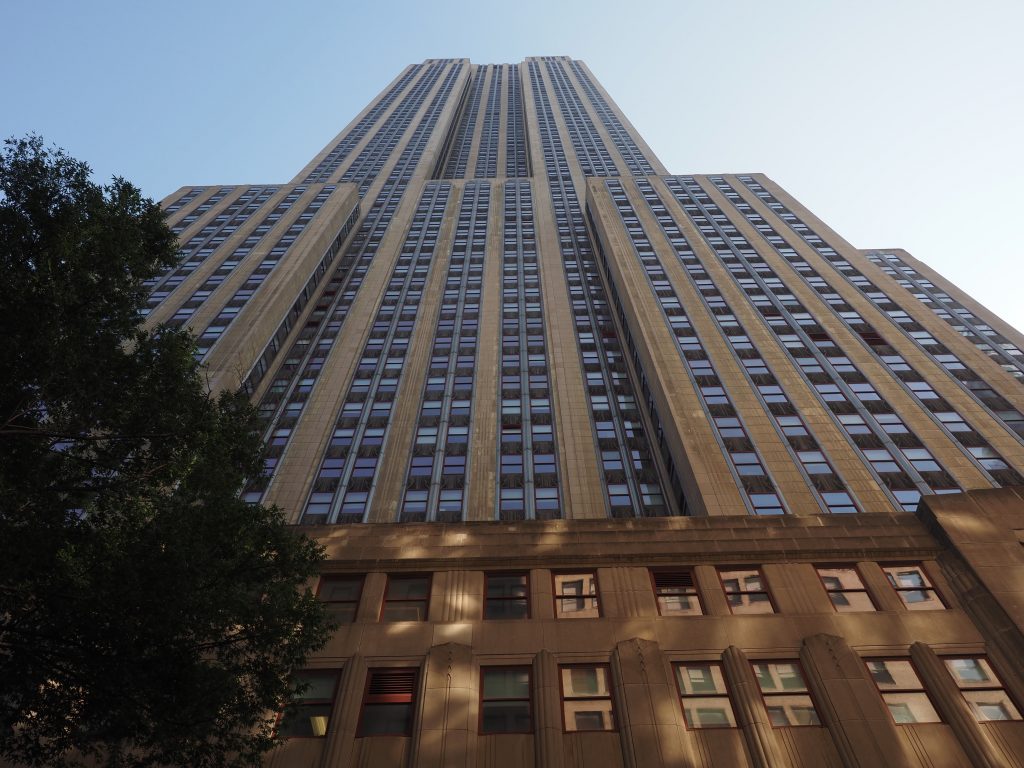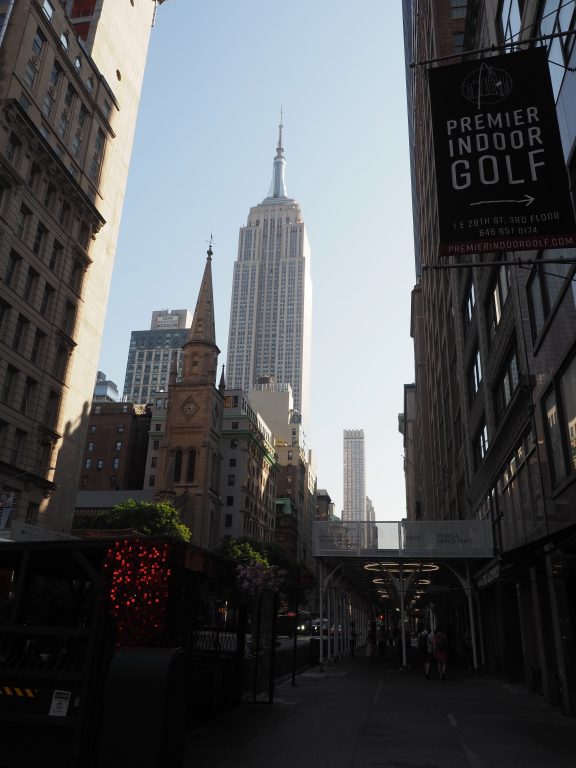 Once we were back at the New School buildings, I went to the second keynote of the conference, which was on design, specifically, on designers and the idea of a "Black Grid"–really interesting to me as an overlap of art and text, but I was grateful for the History of Design class I took so I had a good sense of what the two famous designers meant by "the Grid"! Meanwhile, Mark hung out in the courtyard doing his morning news check and email, and then, around 11, we took the subway to Central Park, where the Metropolitan Museum of Art is.
We strolled a little ways into the park, then had ridiculously expensive street food (that's what you get when you don't plan ahead and you're right outside the country's most famous museum, but thankfully we just needed a snack–i.e. a $12 fruit smoothie, a $7 hot dog and a $5 Dr. Pepper! Whoa.). We entered the museum just after noon. Pretty much everywhere you went, it was quite crowded–not like Vatican-Museum crowded, but much much busier than the MFA Boston (even though we went there on a weekend). So it was much harder to find the "quiet spots with the less popular art" that exist in every bigger art museum. We did wander through parts of the Egyptian exhibits, including the full-sized Roman-era temple ruins of Dendur. I was excited because I read that these ruins, for once, were not the classic Western theft and semi-theft ("if you don't mind, we'll just take these here priceless artifacts with us to our museum in America / England / Germany") but a gift from the Egyptian government to the US, of a temple that was taken with UNESCO support out of an area submerged by the big Nasser dam. But then the gorgeous space that these were in was the punch in the gut–it's in "Sackler Hall," i.e. the Opioid Overdose Profiteering Family funded the building to house the temple. The entanglement of art with the nastiest outgrowth of capitalism is always so sad to see. Ok, art + politics rant over.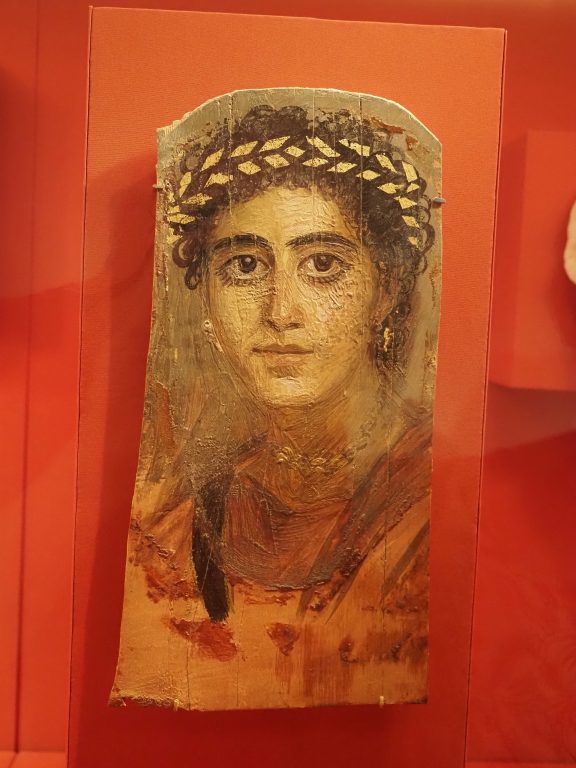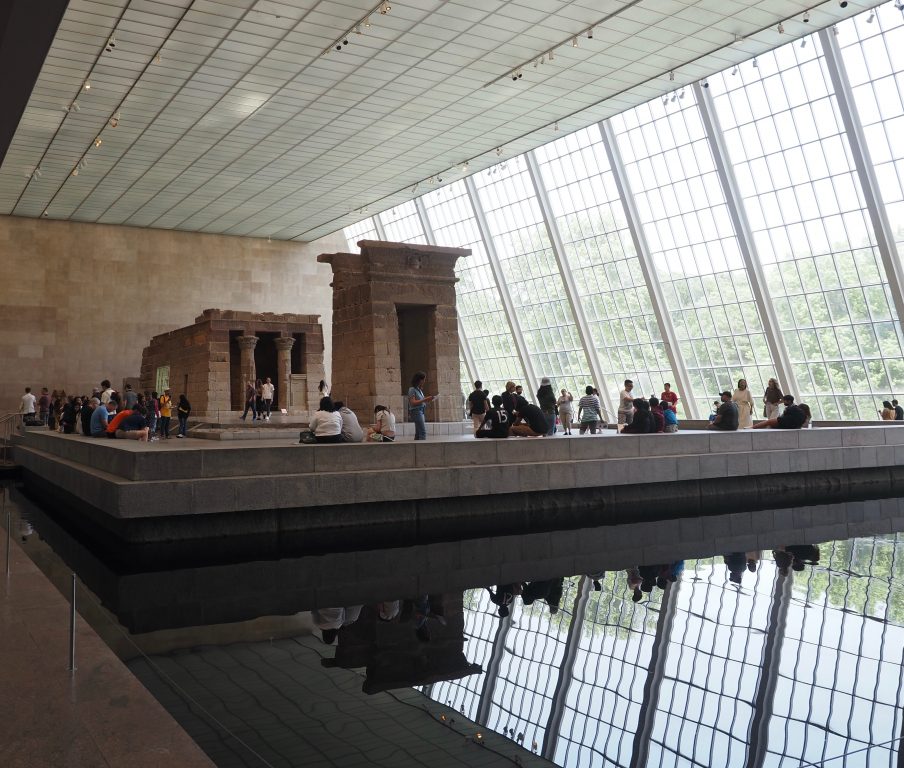 As in Boston, we did see a number of efforts to address gaps and injustices–there was an interesting but small exhibit that contrasted and compared art from Sub-Saharan Africa, especially Benin, to art from Egypt, and a fantastic little space among the many recreations of fancy dining rooms that imagined an afro-futuristic continuation of a house in the formerly Black neighborhood of Seneca that was razed to make space for Central Park, with an intriguing mix of newly-created art and museum holdings from various collections, including a print and a painting by Elizabeth Catlett, a Black sculptor and printmaker that I love but need to study much more.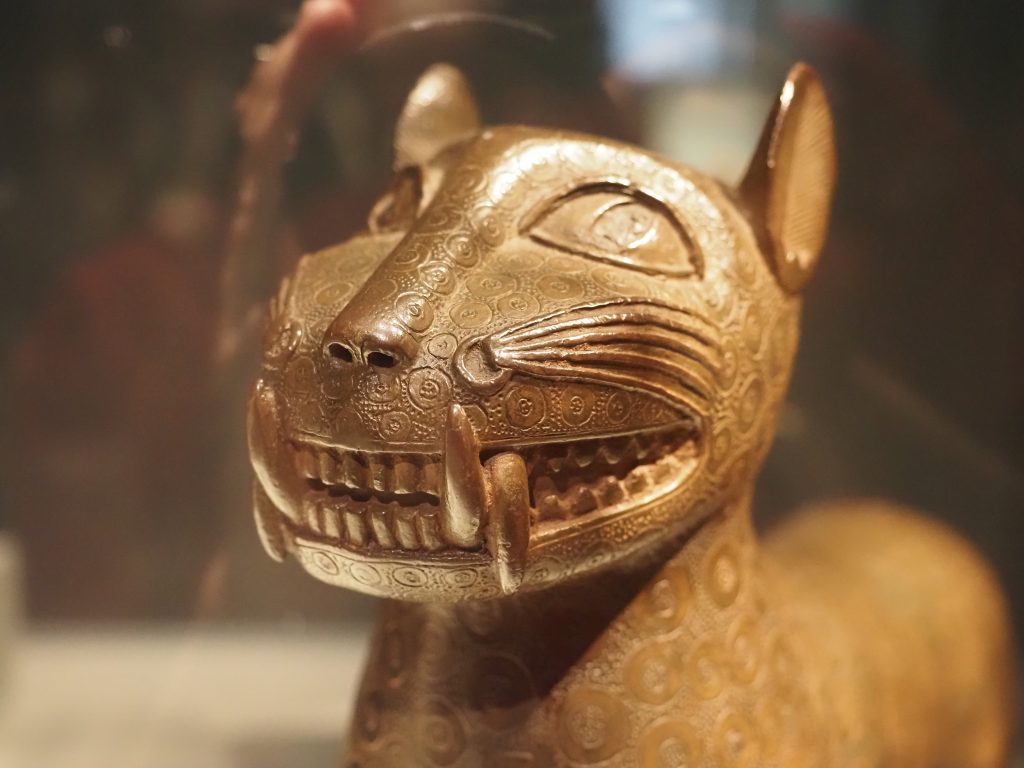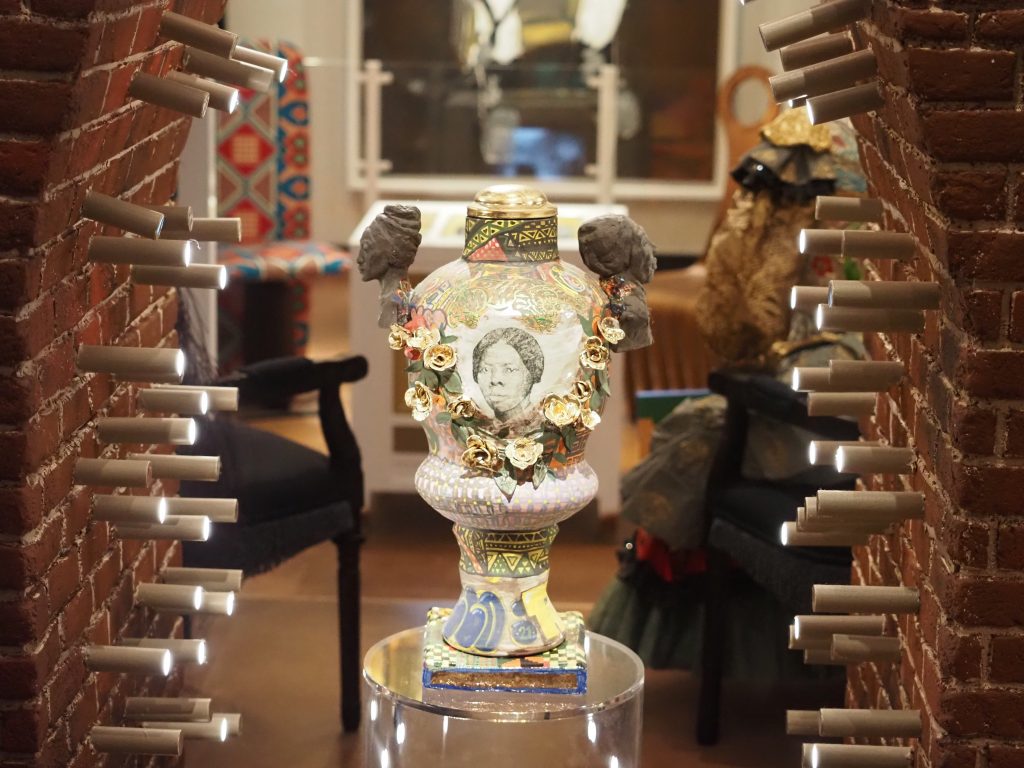 But all in all, this got drowned out by the enormous PILES of artwork everywhere, in a museum that is quite disorienting because it is so big and added on to so many times. I'd actually read some famous essays on the hierarchical organization of the museum and its cultural politics, but as a first-time visitor, you just experience it as a maze and a rabbit-warren, with lots of backtracking and retracing your paths. (Technically, I was not a first-time visitor, although Mark was. But all I remember from coming here in 1990 is the Frank Lloyd Wright room–which was still a highlight–and the Degas pastel nudes, which are still stunning to me).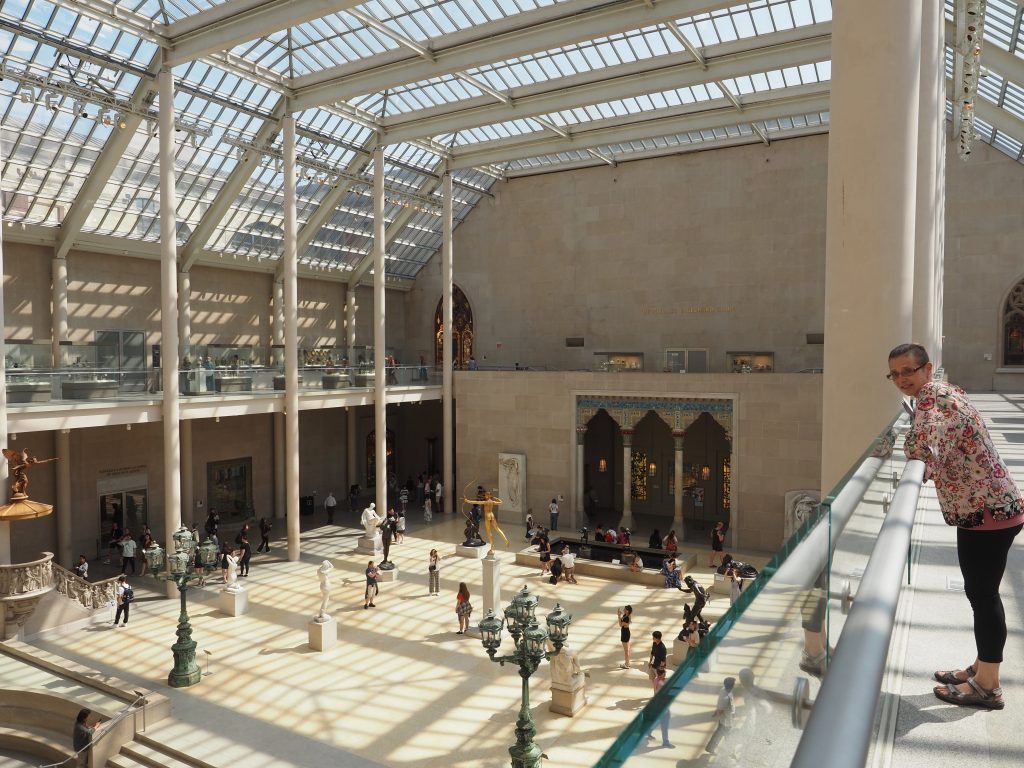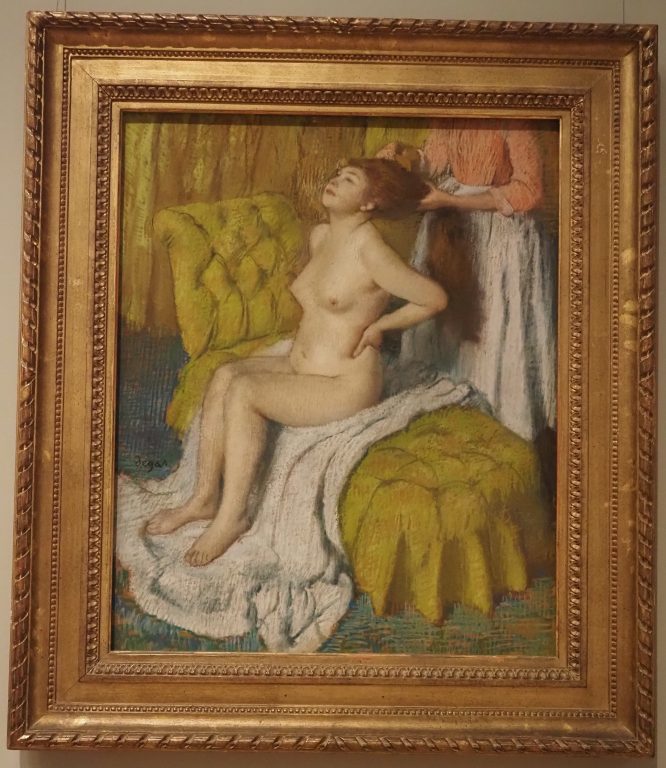 We saw some of the sculptures that I have been studying in some detail because they had a major influence on one of "my" two sculptors, Edmonia Lewis and Meta Warrick Fuller, specifically, William Wetmore Story's Cleopatra and the companion piece, his alleged "anti-slavery sermon in stone," the Libyan Sybil; a piece by Harriet Hosmer (a woman sculptor who worked in Rome at the same time as Edmonia Lewis), and Rodin's Citizens of Calais (Fuller was a huge Rodin fan). We also saw the two pieces by Lewis owned by the Met, two small busts of Hiawatha and Minnehaha from Longfellow's Hiawatha, and had the sneaky pleasure of hearing a tour guide giving a group of listeners the entire biography of Lewis in front of these two. He got it mostly right, and I loved his enthusiasm. But the two busts themselves are not exciting (he glossed over them pretty quickly because of that). If you are curious, though, I highly recommend this gem of an audio impression by Nate DiMeo from his Memory Palace podcast, in this case commissioned by the Met.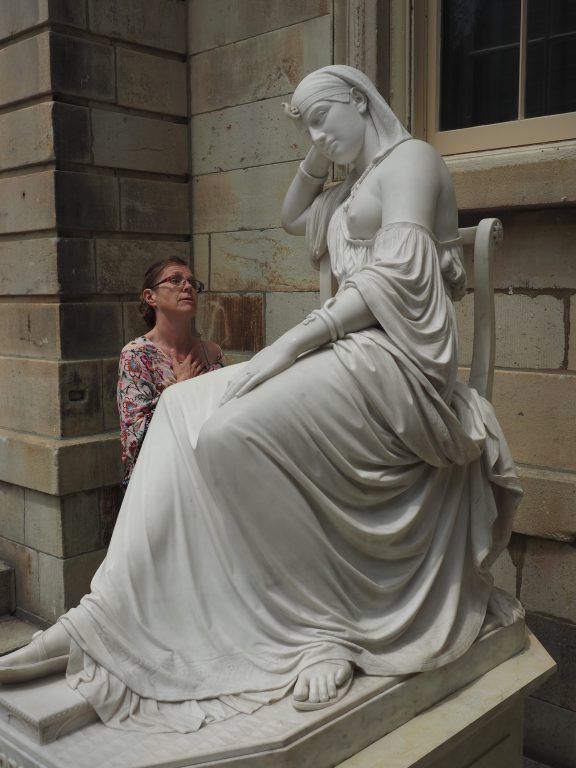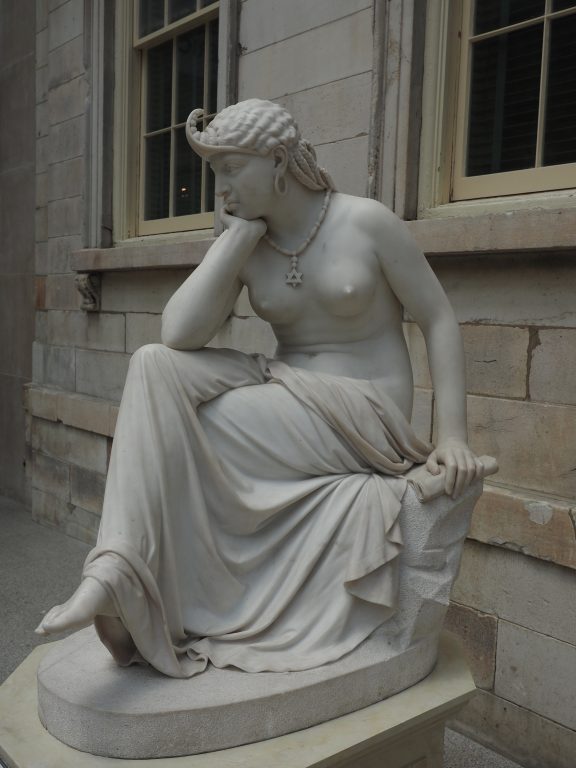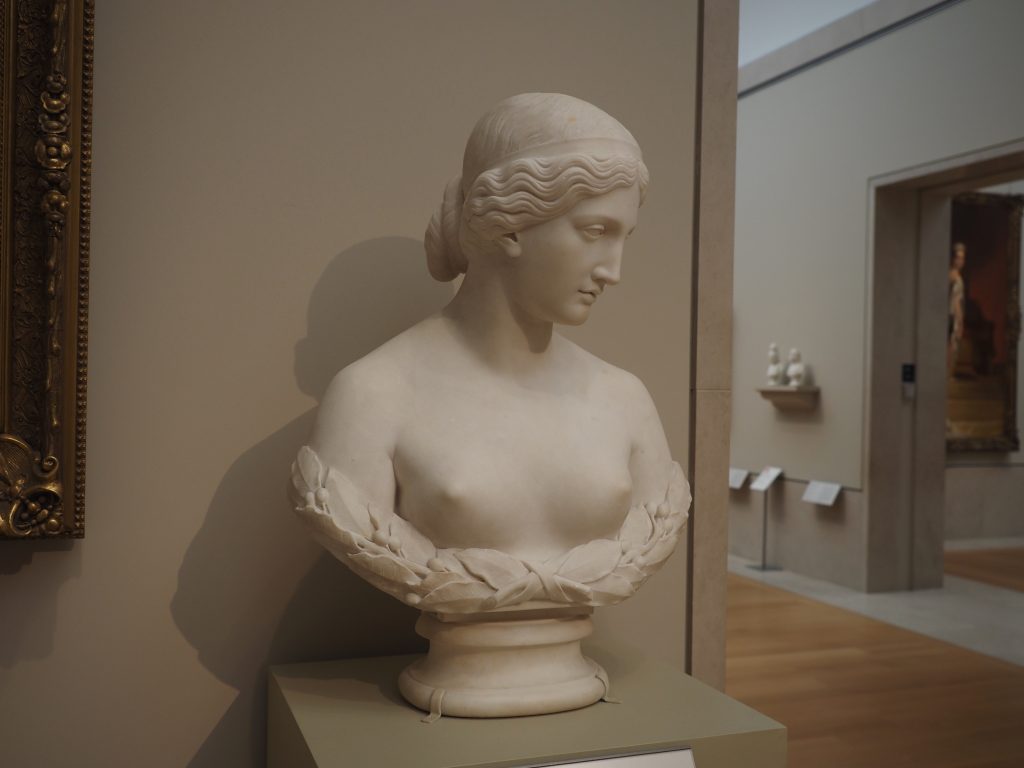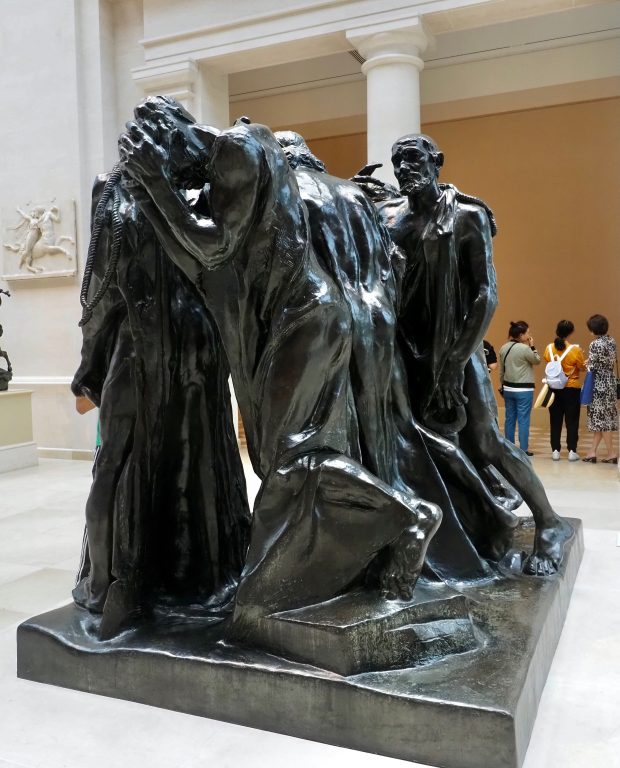 We did spend some time looking at the paintings as well as the sculptures in the American Wing, because of course we've seen examples of much of the European and ancient art in Europe, but American art is not well-represented there until you get to the post-war period, and again, I was wowed by coming across paintings I had forgotten were here, but that I had learned much about in my art history courses, like Thomas Cole's Oxbow, Sargent's Madame X and Winslow Homer's The Gulf Stream and literally dozens of others. These are easy to look up online, so I am not including them here. But there were also some women artists of the 19th and early 20th century, represented with fewer works, but at least they were there: Lily Martin Spencer for genre painting, Mary Cassatt and Cecilia Beaux for impressionist/turn of the century painters, and two lesser-known sculptors, Bessie Potter Vonnoh and the gloriously named Abastenia St. Leger Eberle. (I have read papers on both of these, or I would have never heard about them.) We also found rows and rows of "lesser works" in the mezzanine of the American wing, basically shelved rather than displayed, which again included important works by Cassatt.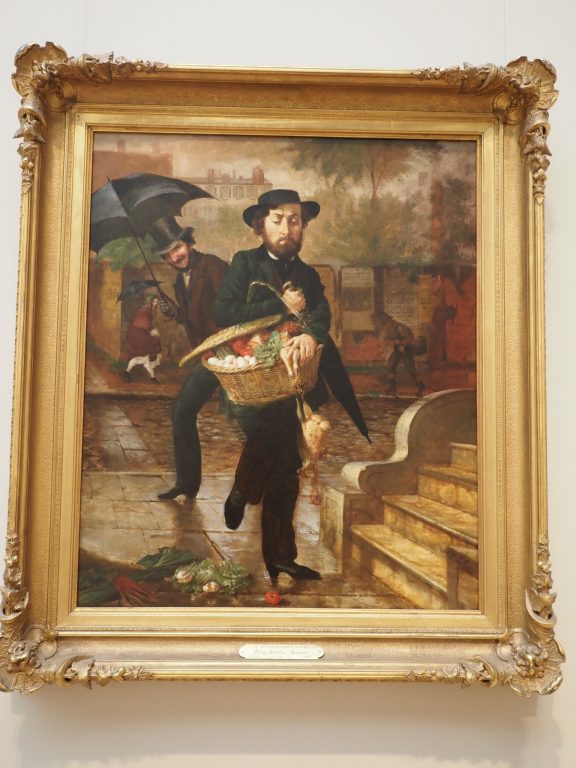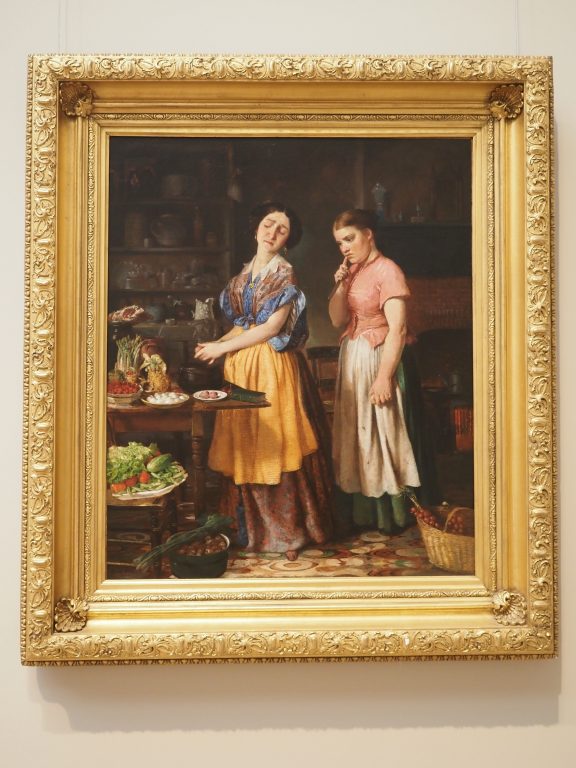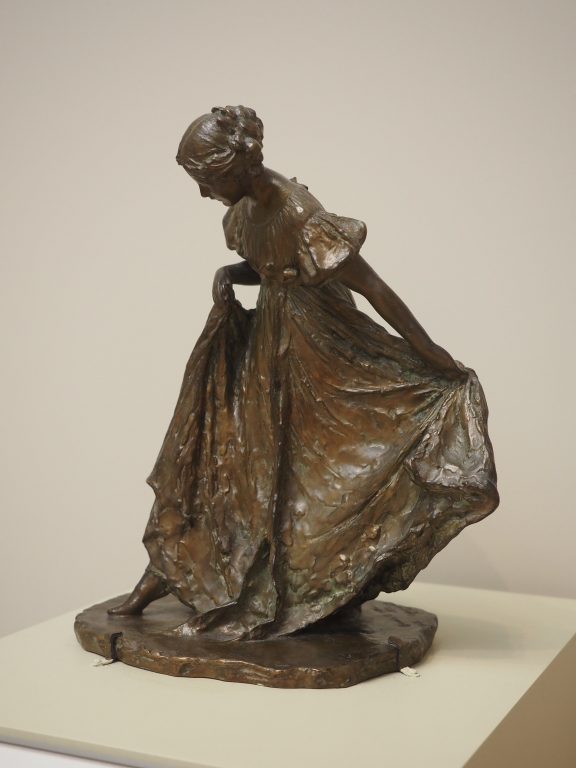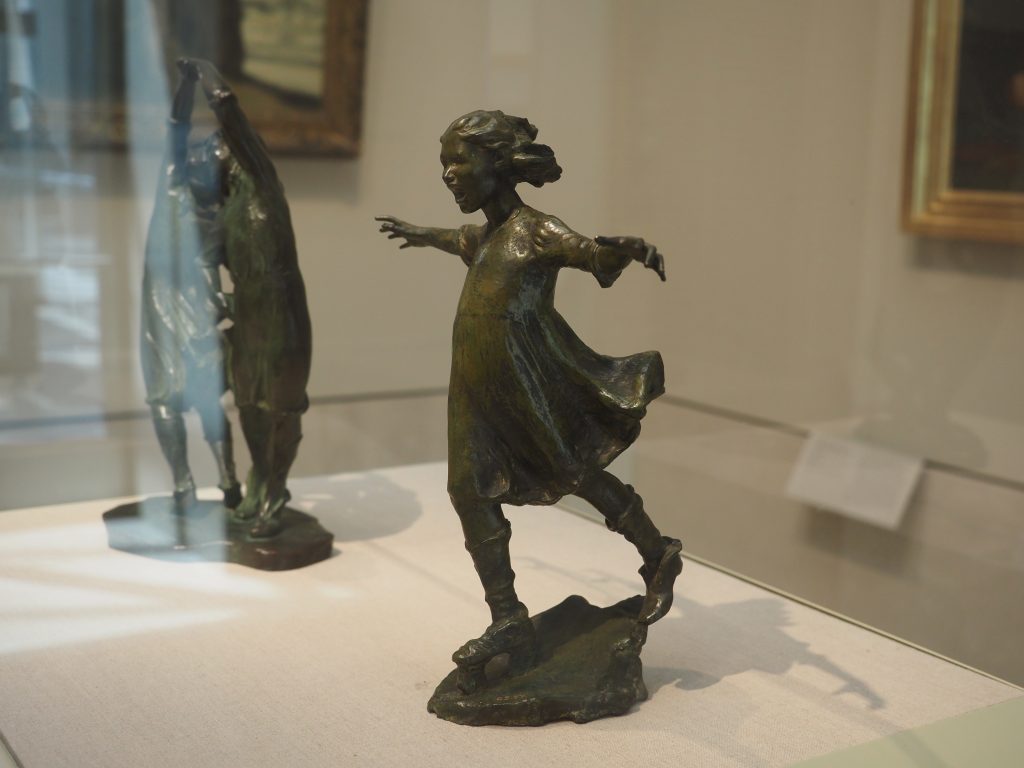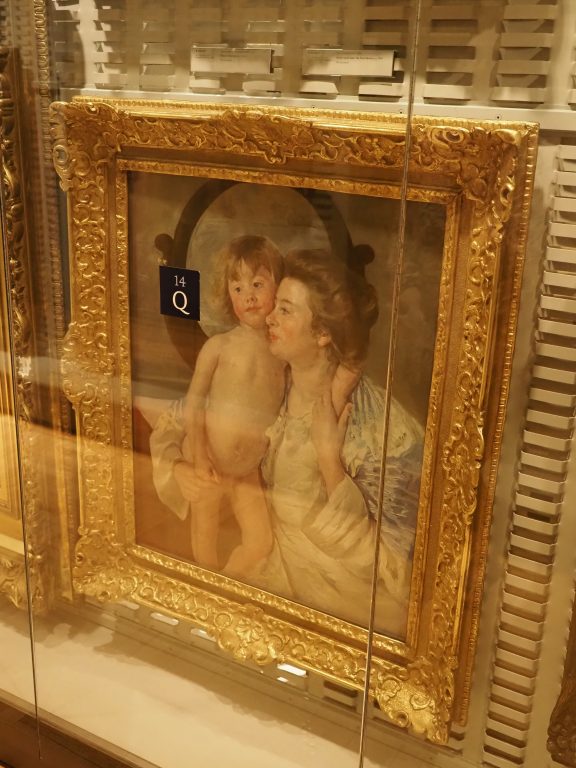 I also found little mini exhibit on the New York art scene of the 19th century, with some fun "meta" images of women working in art studios or looking at art, basically unknown works which I am particularly interested in because of their topics.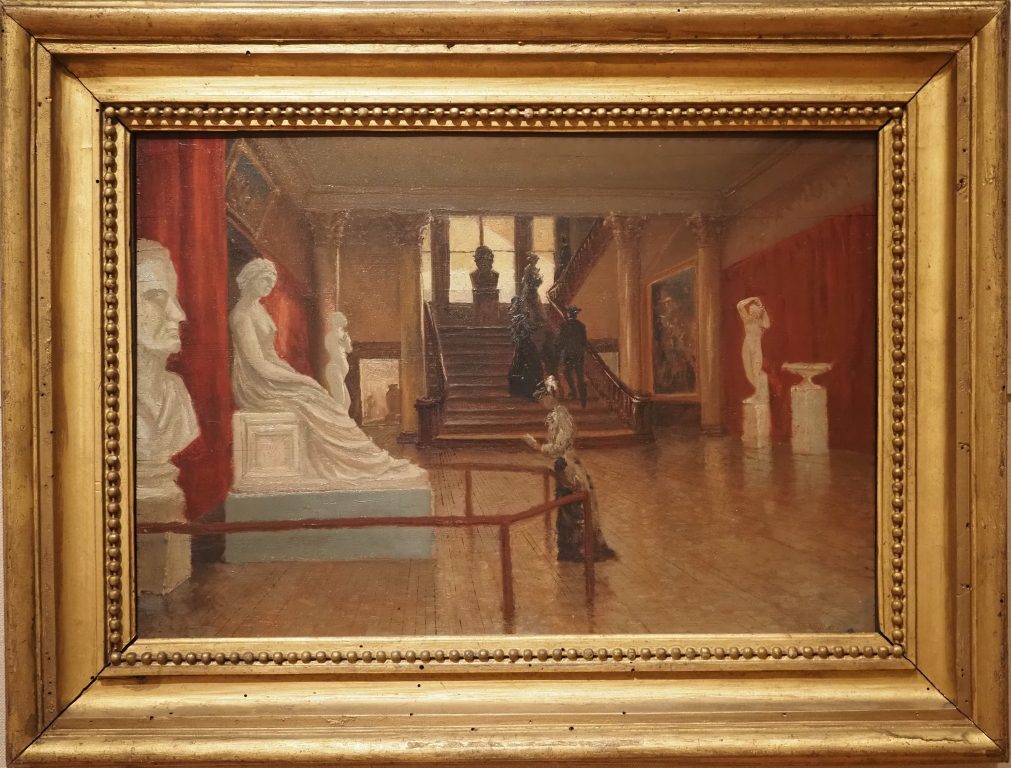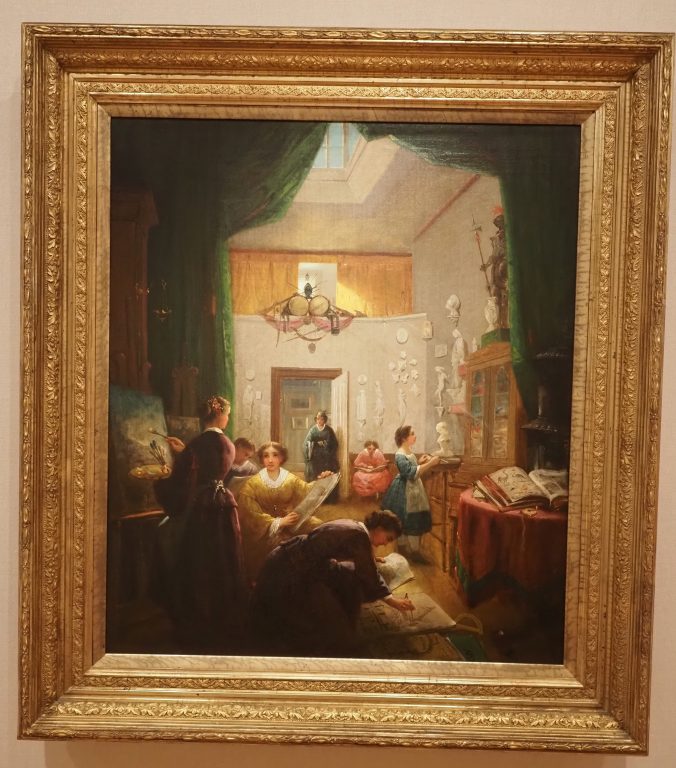 I don't want to go on and on about the art, even though we also looked selectively at some ancient art (the famous Old Market Woman my friend Christopher, who specializes in ancient art, likes especially well, and a beautiful pre-classical kouros that I learned about in my ancient sculpture class), and we toured the exhibit on Van Gogh's Cypresses, which had both versions of that painting side by side ("reunited for the first time since 1901") and also Starry Night, which was fun to look at in more detail–even though it is so thickly painted in spots, in others you can see the almost bare, flat canvas! (That exhibition was packed, of course, but apparently the Lagerfeld exhibition even more so. We skipped that one; may my fashion-history friends forgive me.) But ultimately, we just could not take in anything else anymore–not another gilded frame, not another packed hallway–undoubtedly, we missed many more masterpieces because we were worn out! Our last experience, after about 5 museum hours (which included $12 slices of quiche for sustenance) was being sent once more ALL THE WAY across from one end of the building to the other for a working water fountain. And then we went out into Central Park, found a soft-serve ice cream stand ($9 per waffle cone) and sat for a bit in the open. Yay!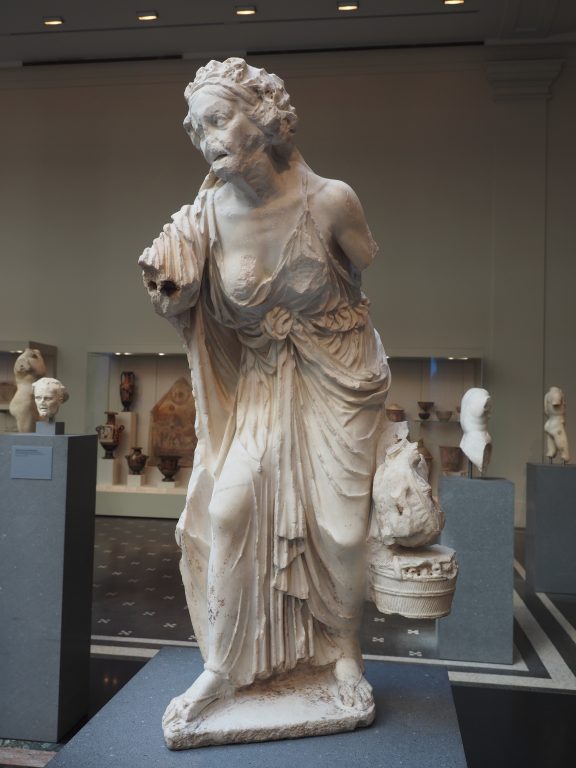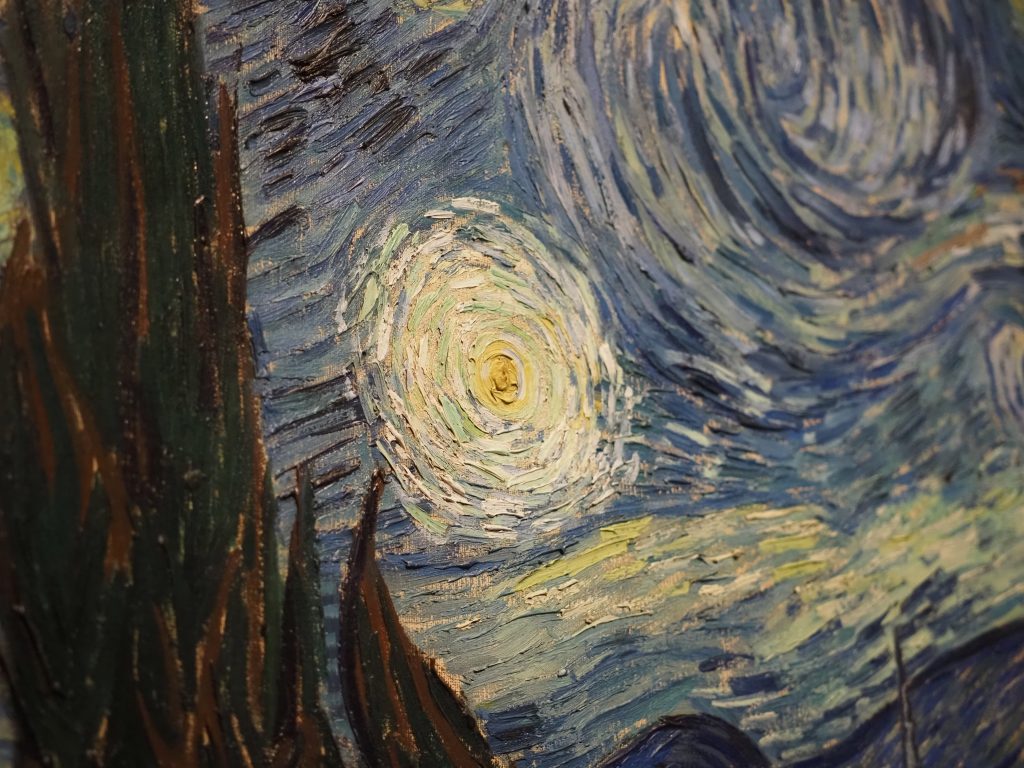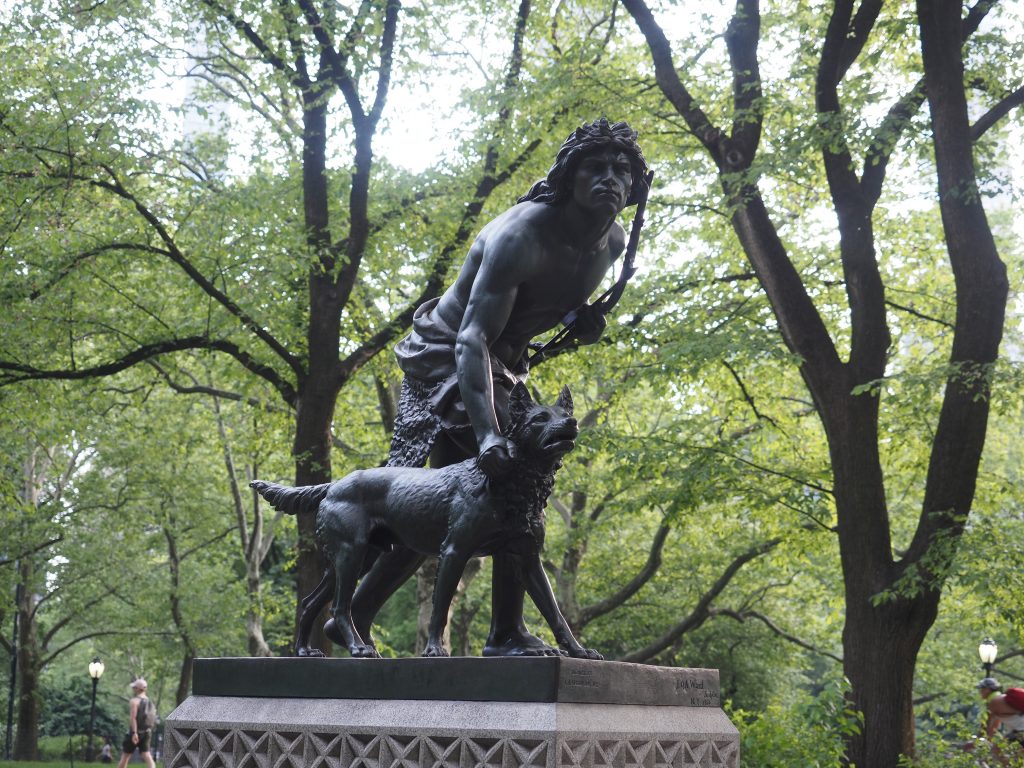 But we could only rest for a little bit and only walk through a small part of Central Park (although we came across a sculpture I expected to have to hunt for just in crossing, John Quincy Adam Ward's Indian Hunter from 1859, another piece I had read much about). That's because it was almost 6 pm by now and time to move ourselves toward Broadway and the Times Square area for the 7 pm show, since that was about 2 miles away. We had a good time walking that stretch and lucked out–we had heard thunder in the distance since leaving the park, but got to the line outside the Longacre Theatre just before it started to rain. The play we saw was Tom Stoppard's Leopoldstadt, which was well produced and very intense serious drama (much less exuberant than what you might expect from Stoppard, but that is because the topic was the fate of a family of Austrian Jews in Vienna between 1899 and 1955). It was good theater, but I have to say that it was also not the best choice for the end of a long day–I had gone back and forth between this and Hadestown when I tried to decide what tickets to get, and in retrospect, I think Hadestown would have been a better option. Walking out of the theater at 9:30 pm and right into the packed, loud, bright experience that is Times Square was really quite jarring. As much as it was fun to take a few pictures, the crowds made me feel overwhelmed, and we left for the big Bus Terminal and our bus to Hoboken pretty quickly. We weren't home until almost eleven, so this was definitely our longest day so far!