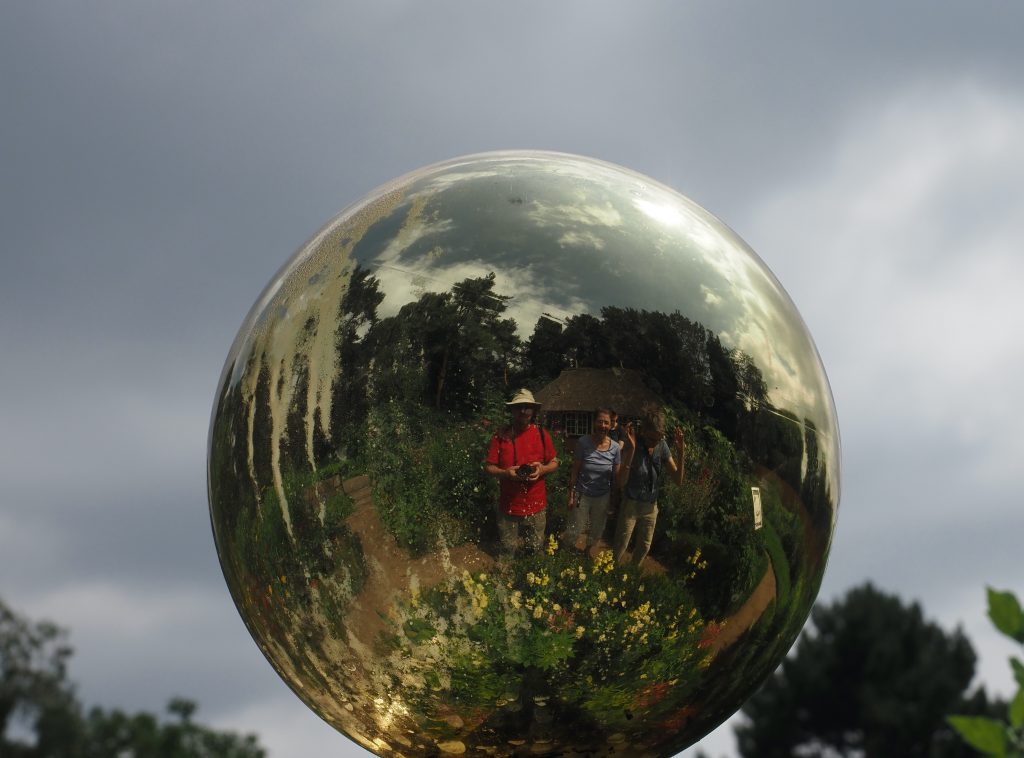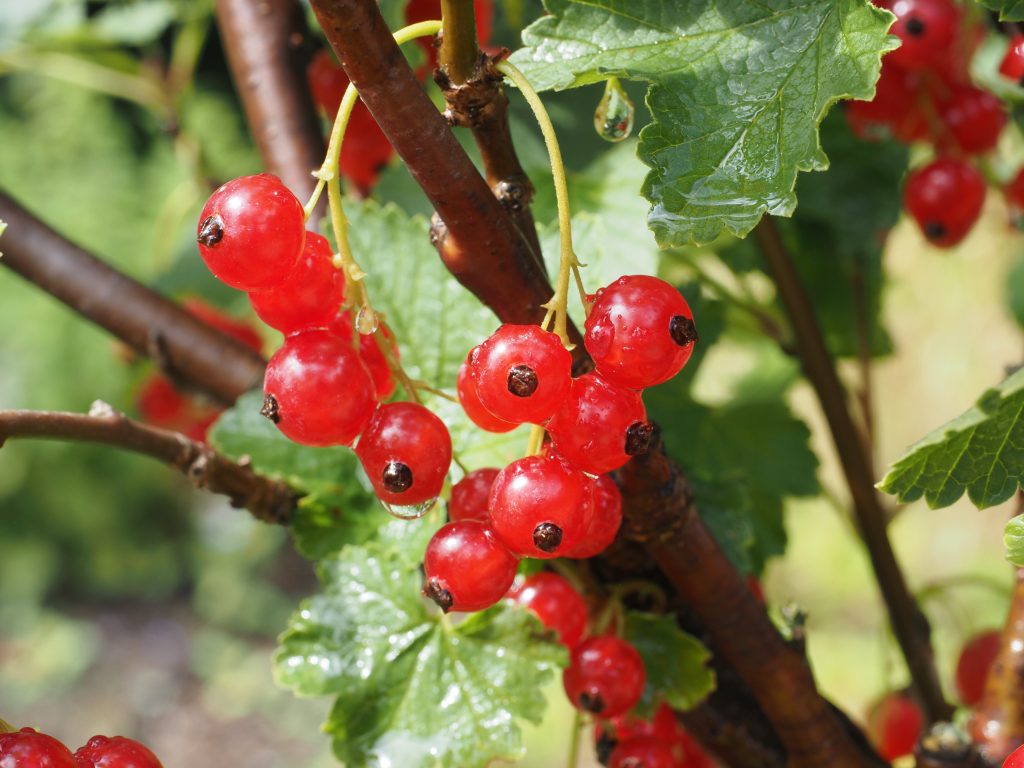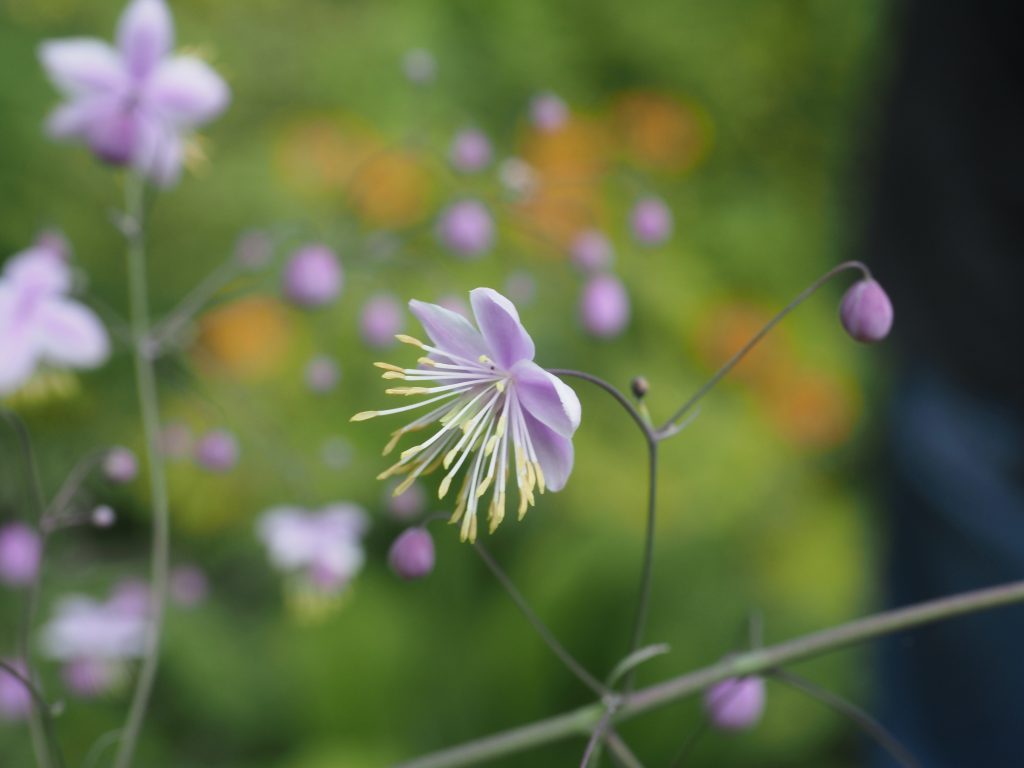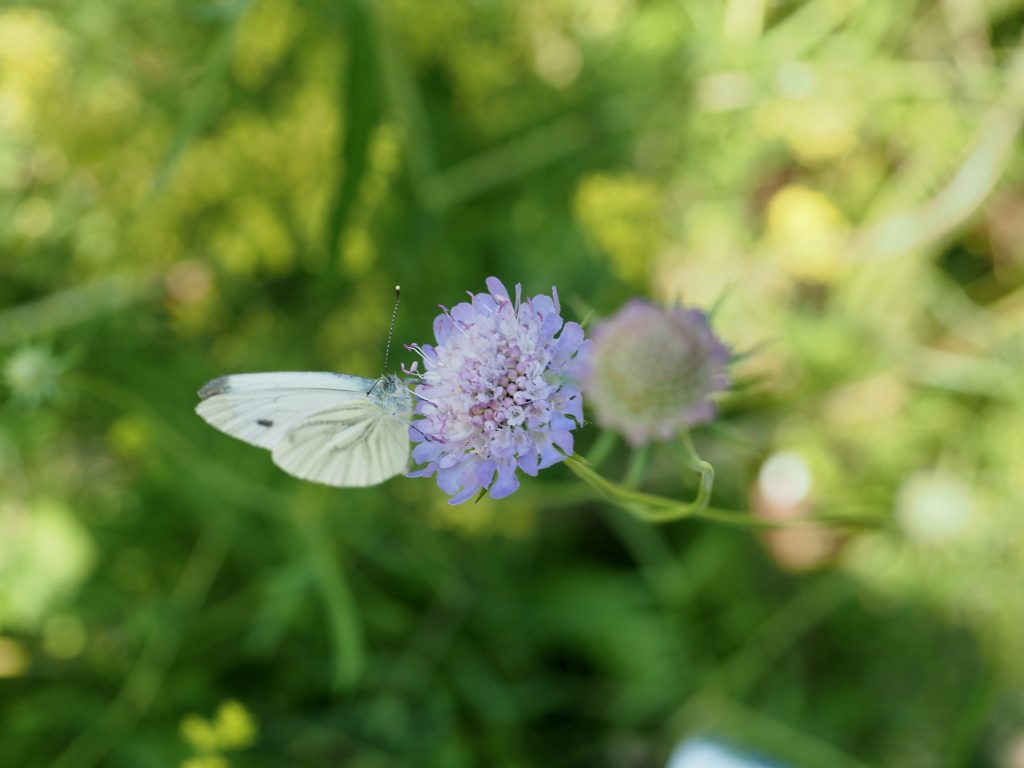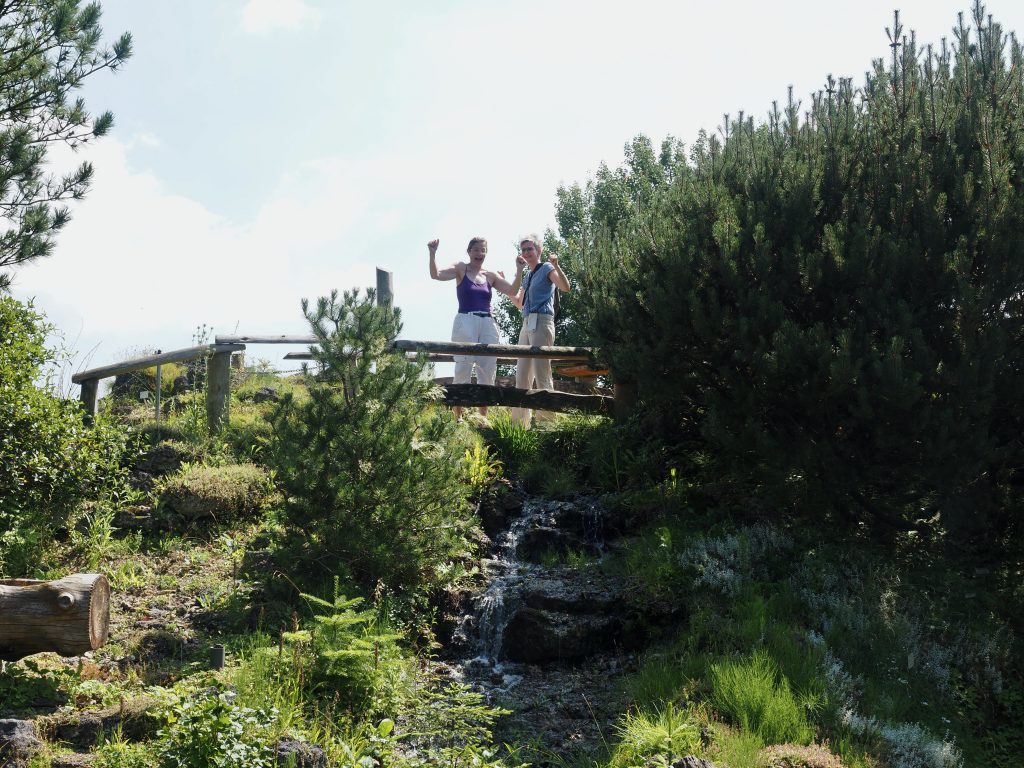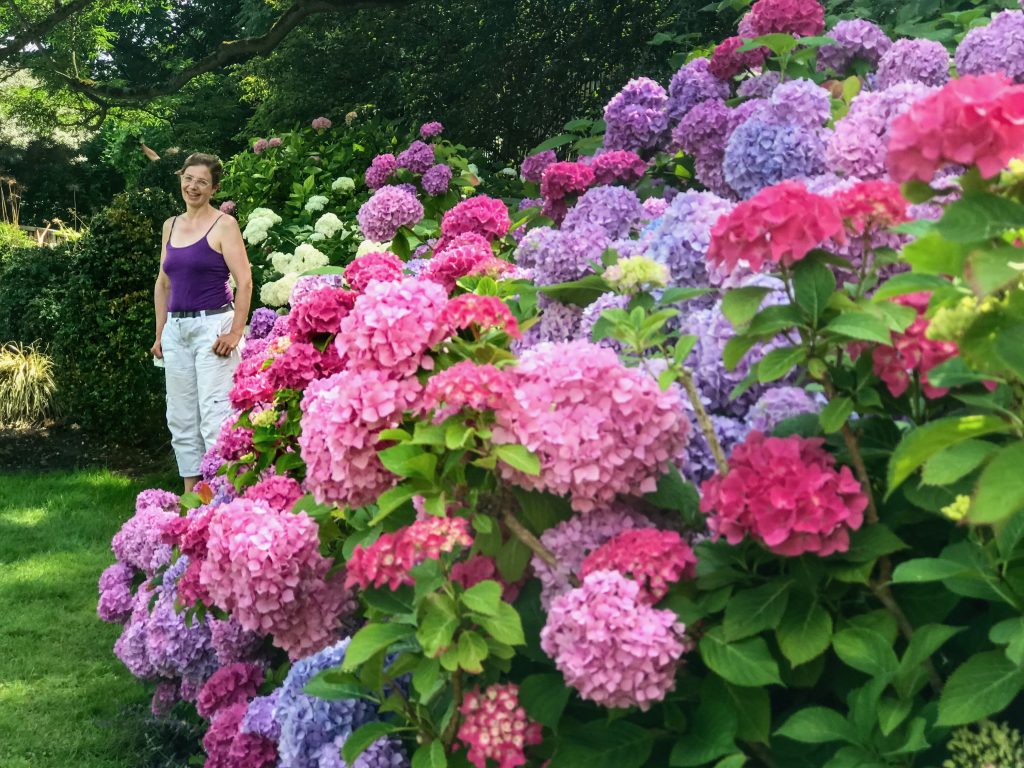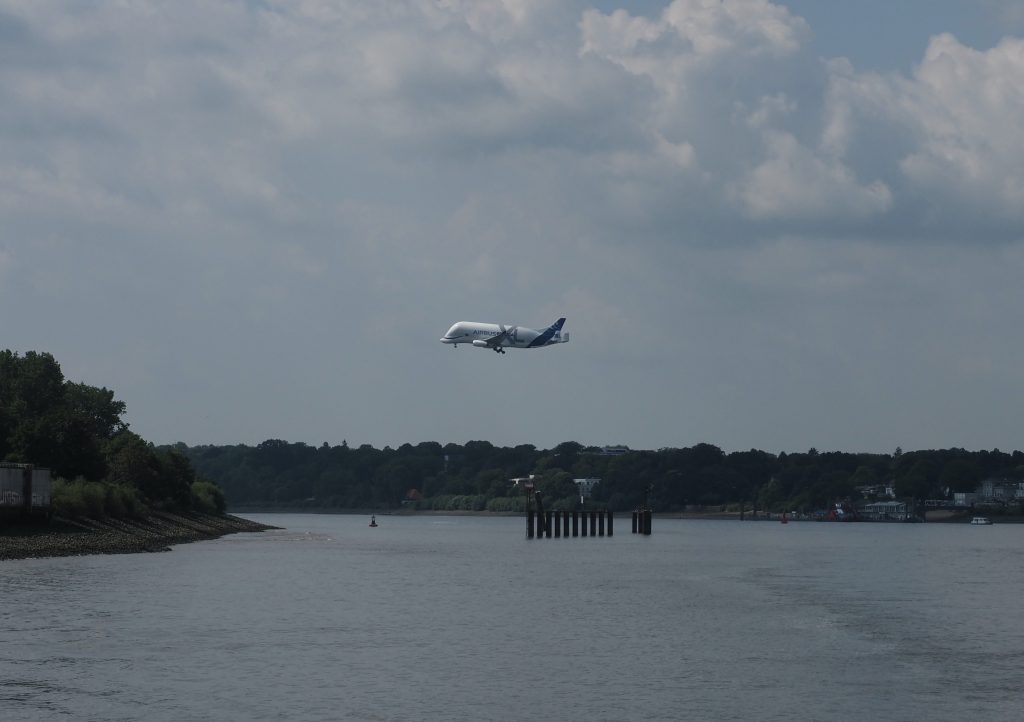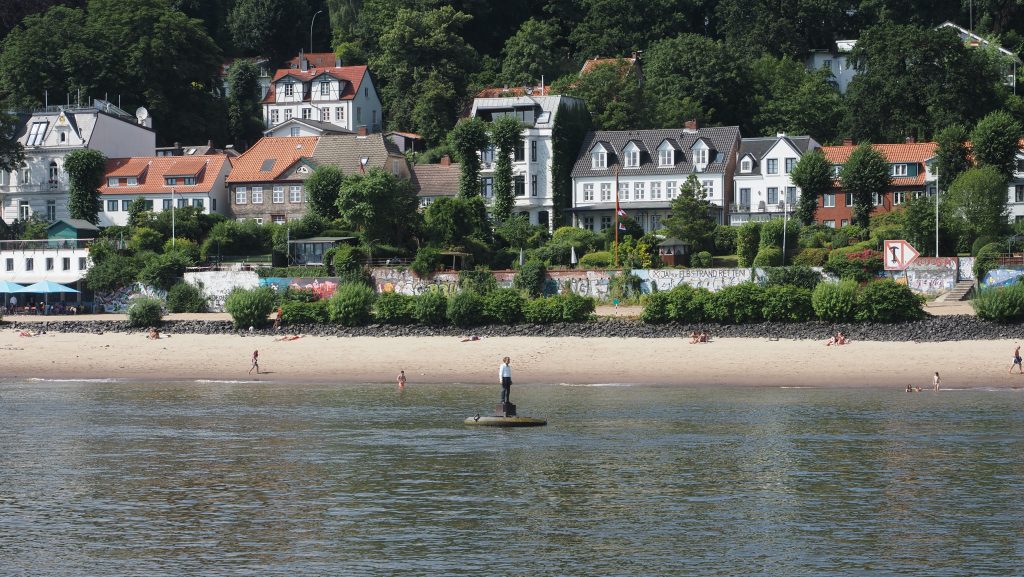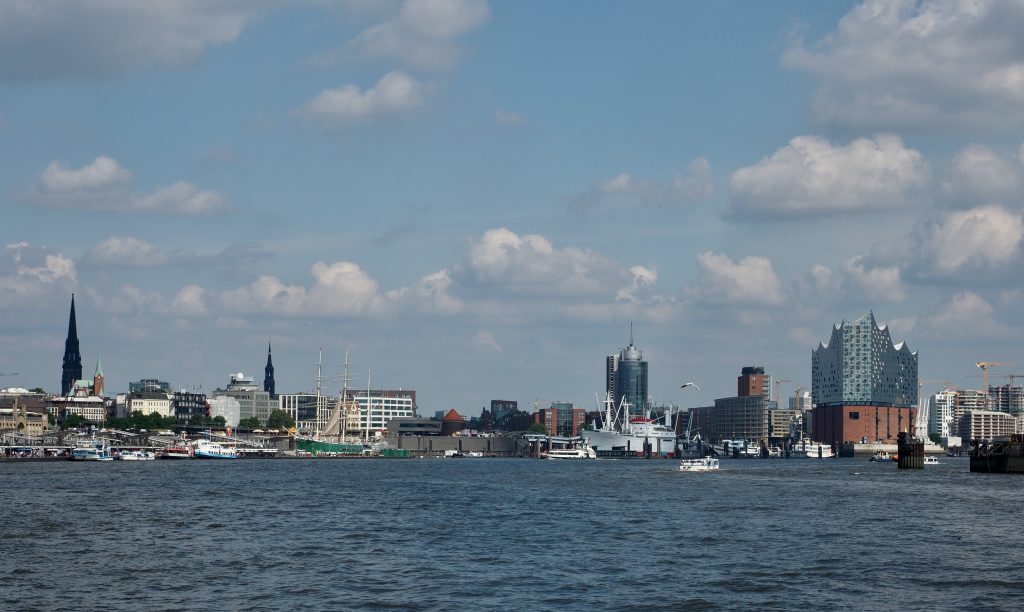 Thursday was another amazing Hamburg day. We have decided that Mark's superpower is chasing the clouds away–it never rained at all all day, although there had been some afternoon showers in the forecast, and it actually got very hot. We were all quite sweaty by the end of the day, and I am once again amazed that a high of 84 in Germany DOES feel like the mid-90s in the States–apparently, even when the humidity levels are similar. Something's different. I have not figured out what it is!
We had the usual breakfast of rolls and jams and cold cuts (including soft-boiled eggs and yogurt as a bonus) and a fairly leisurely start into the day. But then we took the bus and the S-Bahn (different from the U-Bahn, but not really–both run partly like an elevated train and partly as a subway in Hamburg). We went out to Flottbek, where Hamburg's botanical gardens are. (This is turning out to become a holiday of botanical gardens.)
We had a wonderful time walking through the extensive grounds together, and Andrea and Peter, who usually go there a lot, but hadn't been in a while because of Covid, showed us some of their favorite plants and areas, including a traditionally set-up Northern German farmers' garden (the flower beds fringed with very short box-elder hedges), a Japanese garden and an Alpine area, as well as various climate regions of North America–some are a bit hard to replicate here, because there is quite a bit of rain, but a grove of sequoias was actually doing quite well, given that they have lasted out their first hundred or so years. It was fun to see black-eyed susans and prairie grasses in one region, yucca plants in another, and swamp cypress with Spanish moss in another. As Andrea said when we were leaving, it is so nice to be walking around a space like this with friends who "get" looking at plants and spotting insects and birds along the way. Both Mark and Andrea photographed interesting leaf structures and gorgeous blossoming plants (hydrangeas are in full bloom right now) as well as the bees, which were more plentiful than we've seen elsewhere–an encouraging sign.
About half-way through the gardens, we had a light lunch in a little outdoor cafe in the botanical gardens, just wedges of quiche and hot dogs (and a mini almond cake and a "Florentine" nut square, so maybe not THAT light) and eventually walked from the gardens through a park to the banks of the Elbe river (it's only a half mile downhill, through a gorgeous area of Hamburg with lots of nice views of the river–the long, long promenade up the hill from the banks, Elbchaussee, is where Hamburg's rich merchants have built their fancy mansions for a couple of hundred years). On the river is one of our favorite public transportation stop, Teufelsbrück (I have been there many times, at least once before with Mark), where you can take a public-transportation boat back into town, as if you were on a bus, but crossing the river twice. (Of course, tourists have long discovered that it is as good as or better than a tour of the harbor in terms of views of the waterfront, but included in any public-transport ticket. But it wasn't too crowded this day).
To get to the harbor, you even have to change boats half-way through, which makes it all the more fun. We found a spot on the top deck each time (Andrea had brought an umbrella, which served to give us shade), and had such a good time getting the shifting view of the banks, the giant harbor area (which had much less activity in terms of the huge shipping containers being moved and ships moving than I have seen in the past, but Mark thought that was definitely because of the supply-chain issues caused by the pandemic). We got the harbor view of the Elbphilharmonie building in the distance, and of the docks that are Hamburg's main attraction and icon, aside from the Elphie and the Michel, the church tower of Hamburg's main church, St. Michael's.
After we were land, we walked along it to the warehouse district, where we found a gelateria with a view of those beautiful brick warehouse buildings and (VERY UNDERPOWERED) air-conditioning, and had a wonderful time resting and cooling off, mostly thanks to the ice cream. We walked home through a very Amsterdam-like street on a canal, Deichstrasse, where some beautiful 18th-century townhouses, tall and with cranes and boat docks on the canal side, to lift things up, have been beautifully restored and made into shops and restaurants, and to our bus stop near the town hall.
After the usual bus and train rides home, we were back around 5 pm and chilled (as best we could, since the apartment doesn't cool down very easily; but at least it was getting a bit overcast by then). Around 7:30, I made some pasta and salad for dinner, having chased Andrea out of the kitchen so she would take a BREAK (hard to do; she ended up working on laundry and making phone calls, because there are some family things she needs to take care of), and we spent the evening partly each doing our own thing, partly chatting, and all taking much-needed showers. What a wonderful day–yet again.