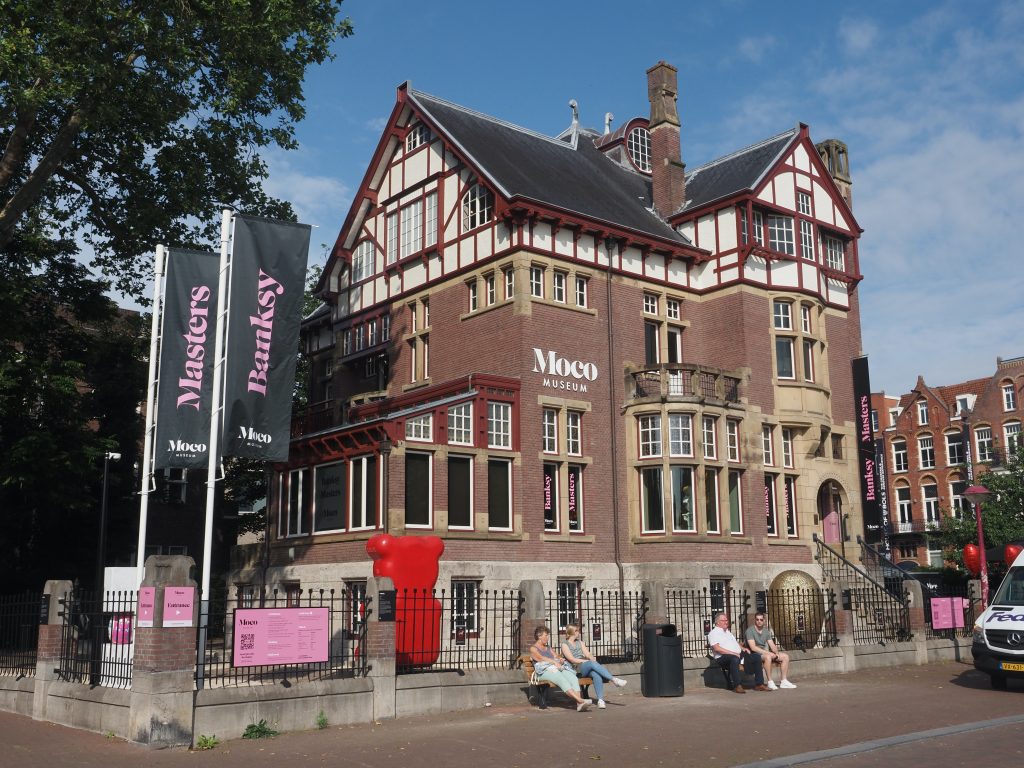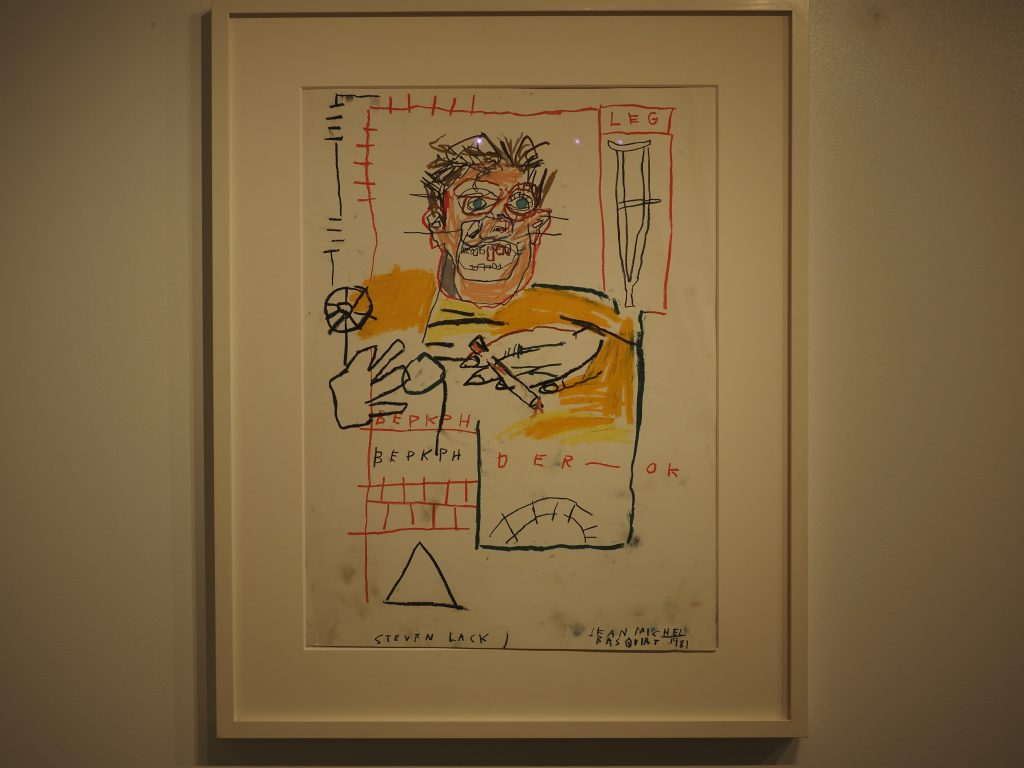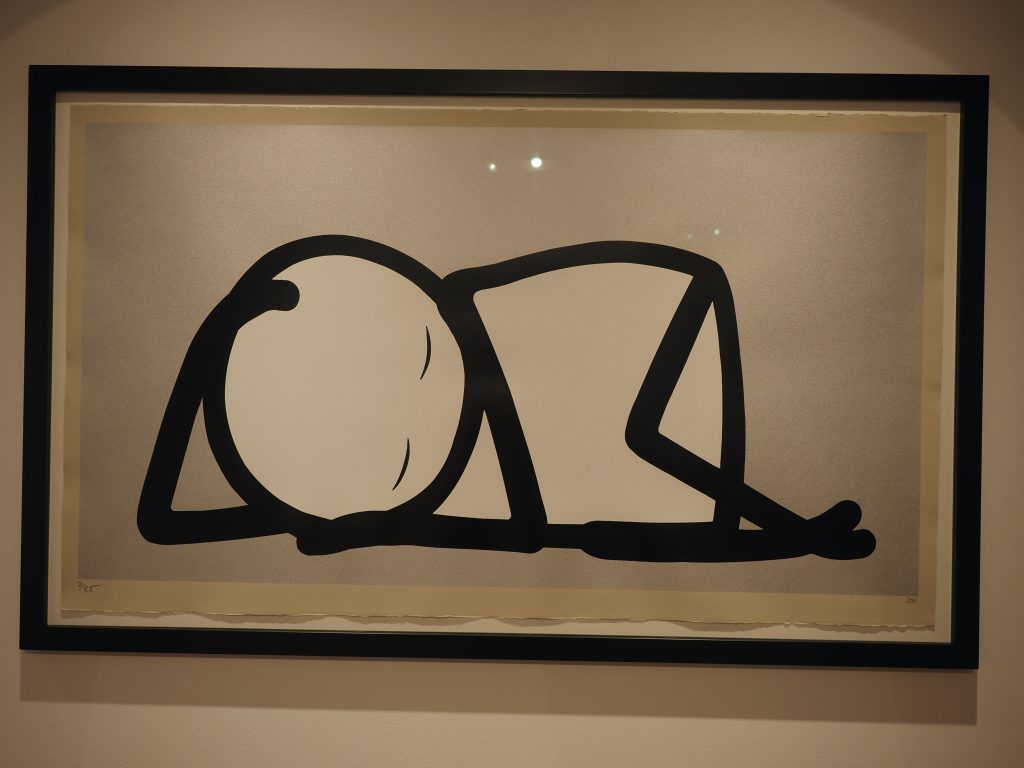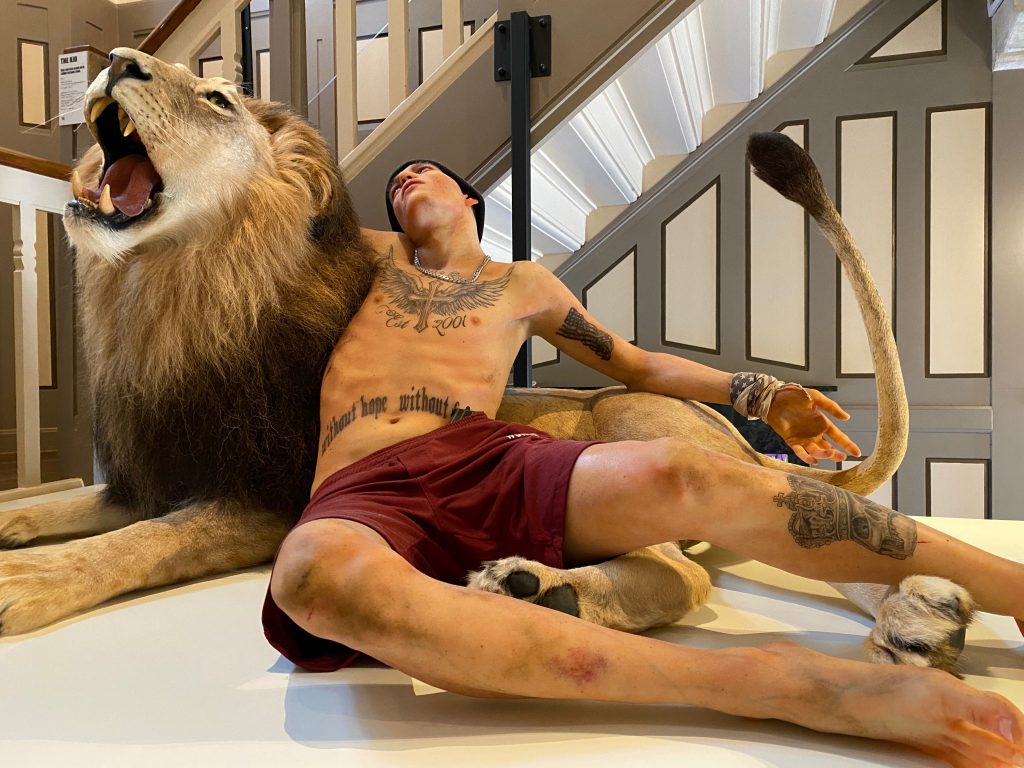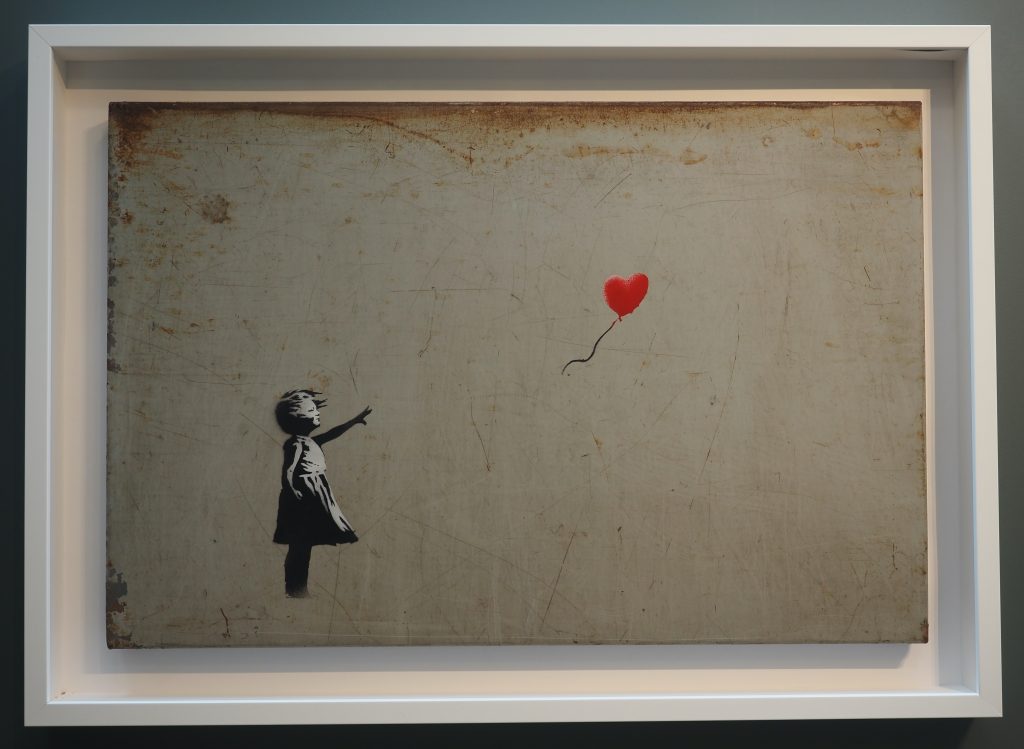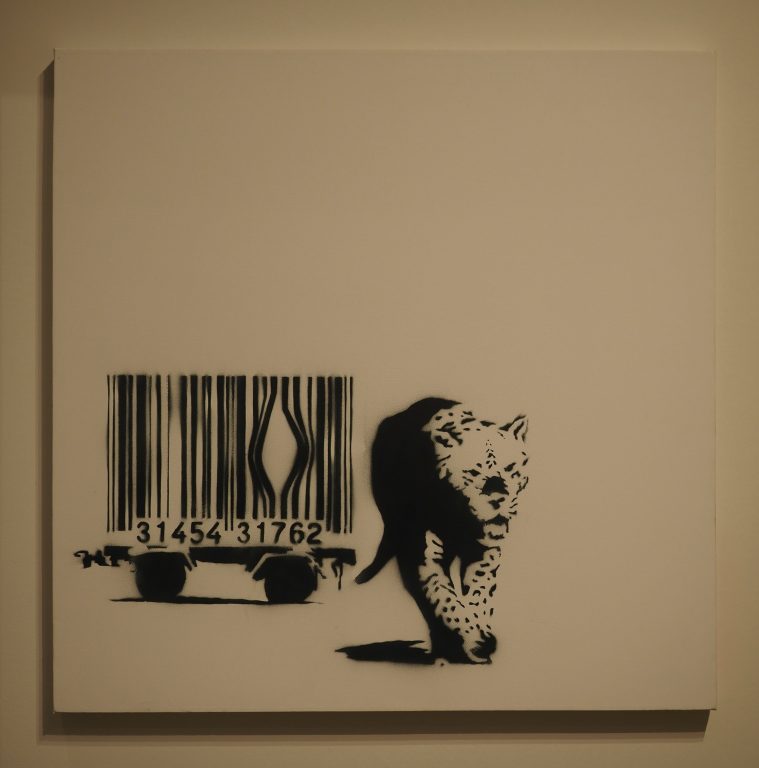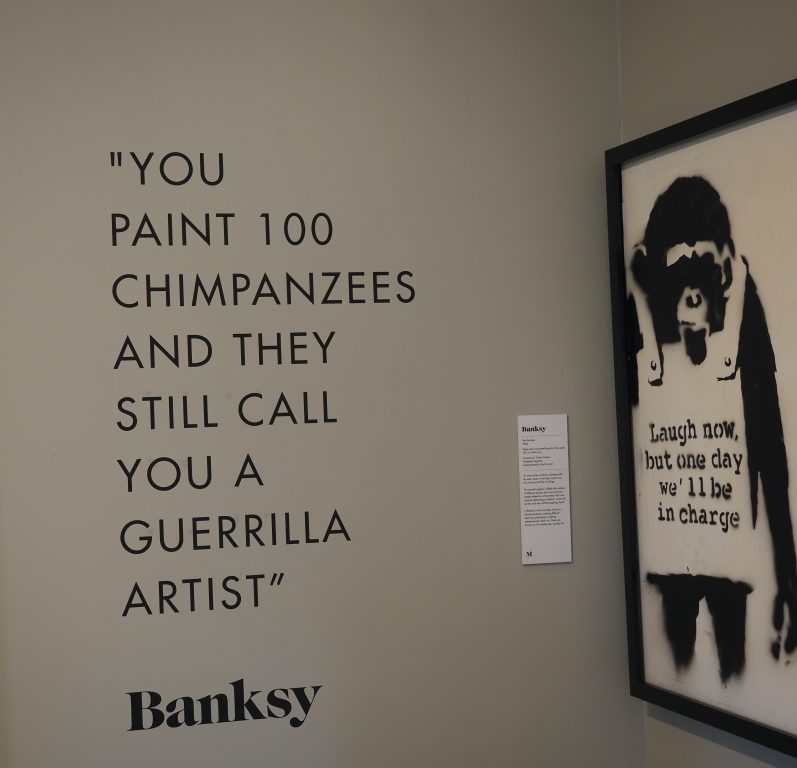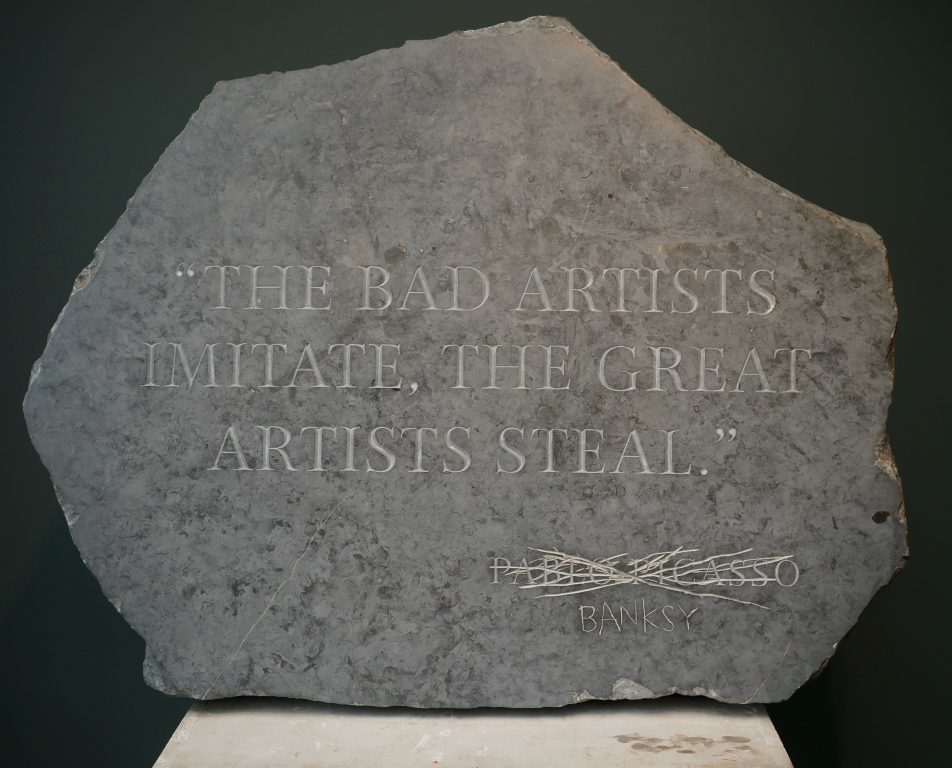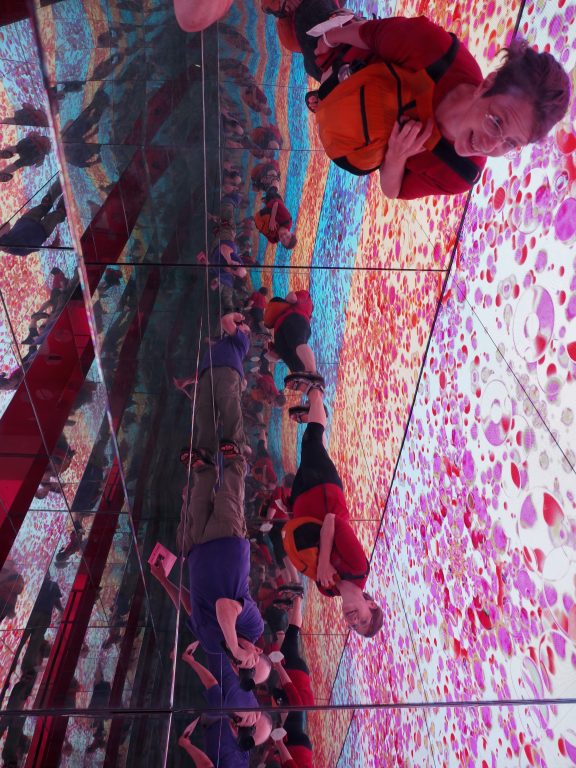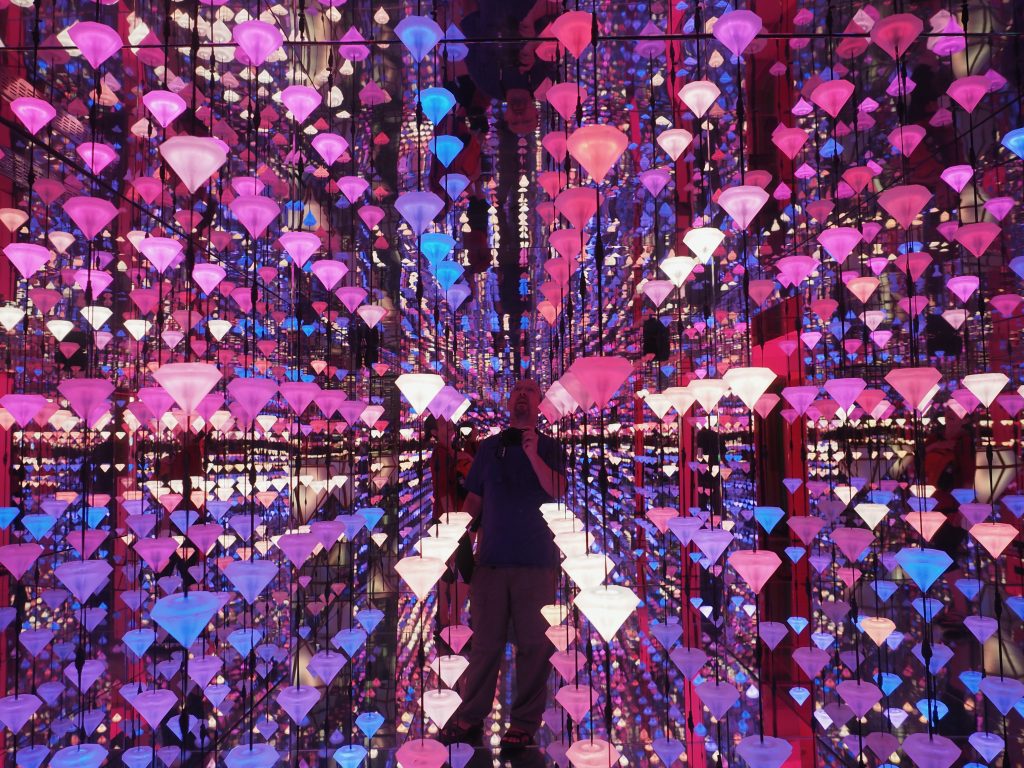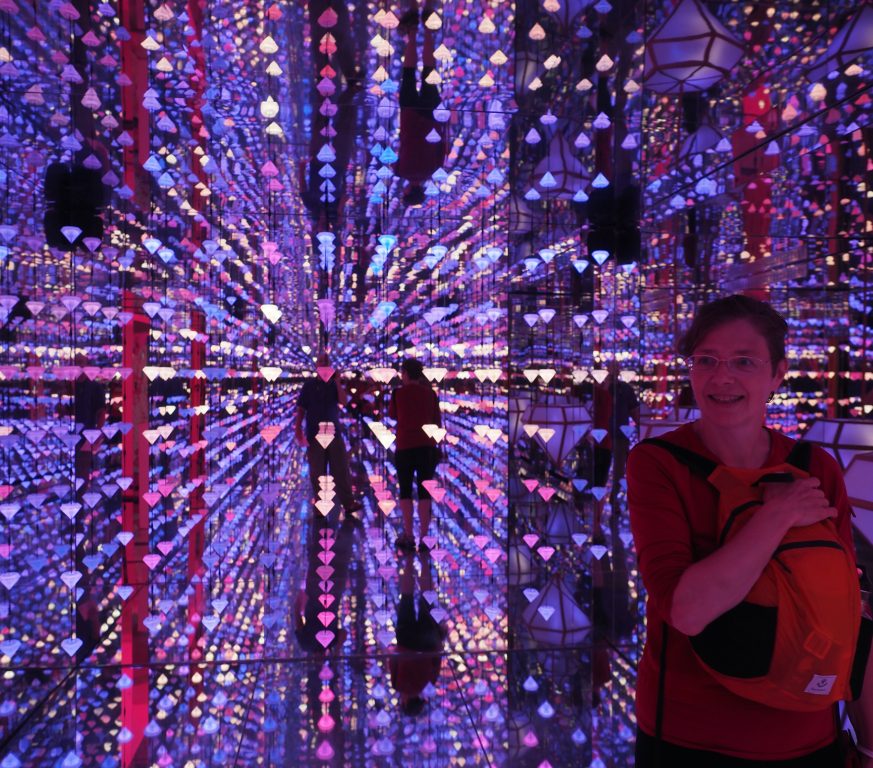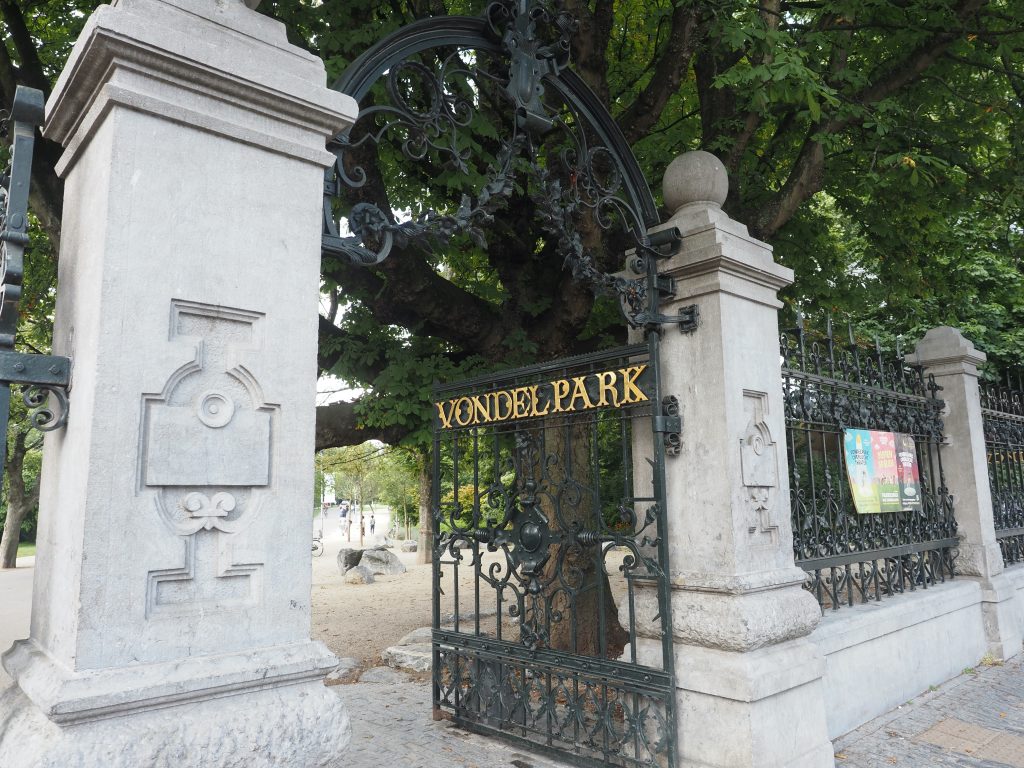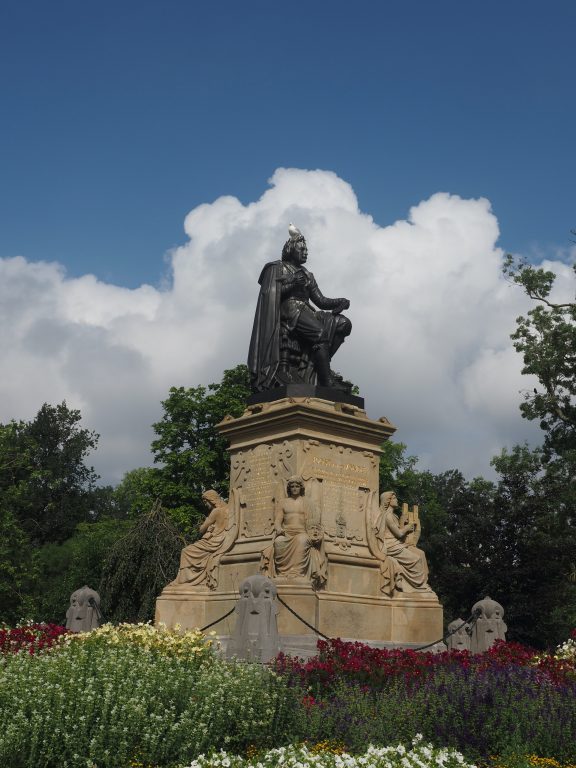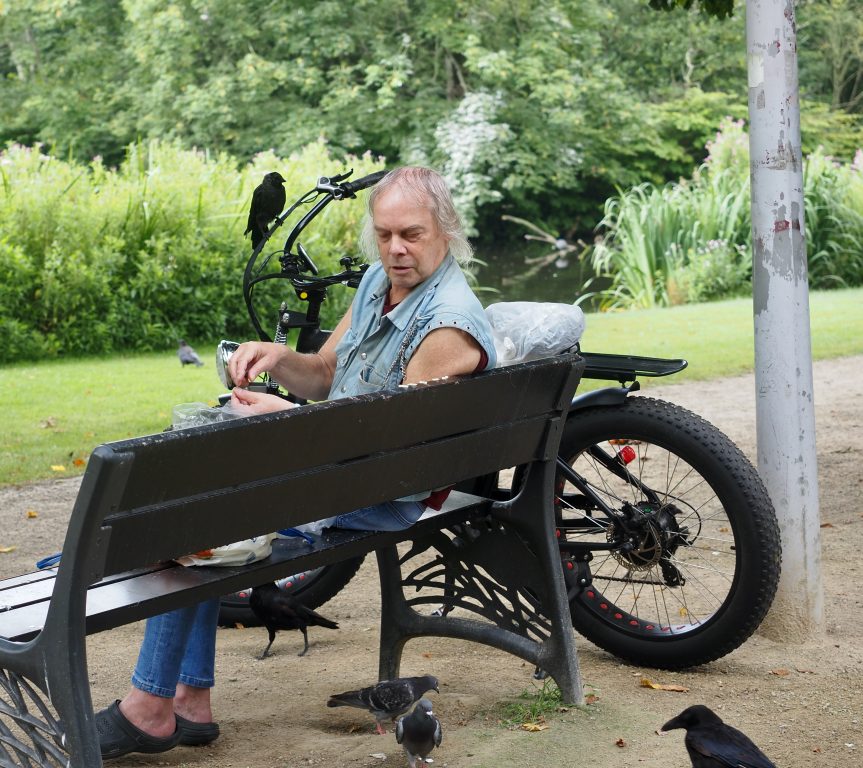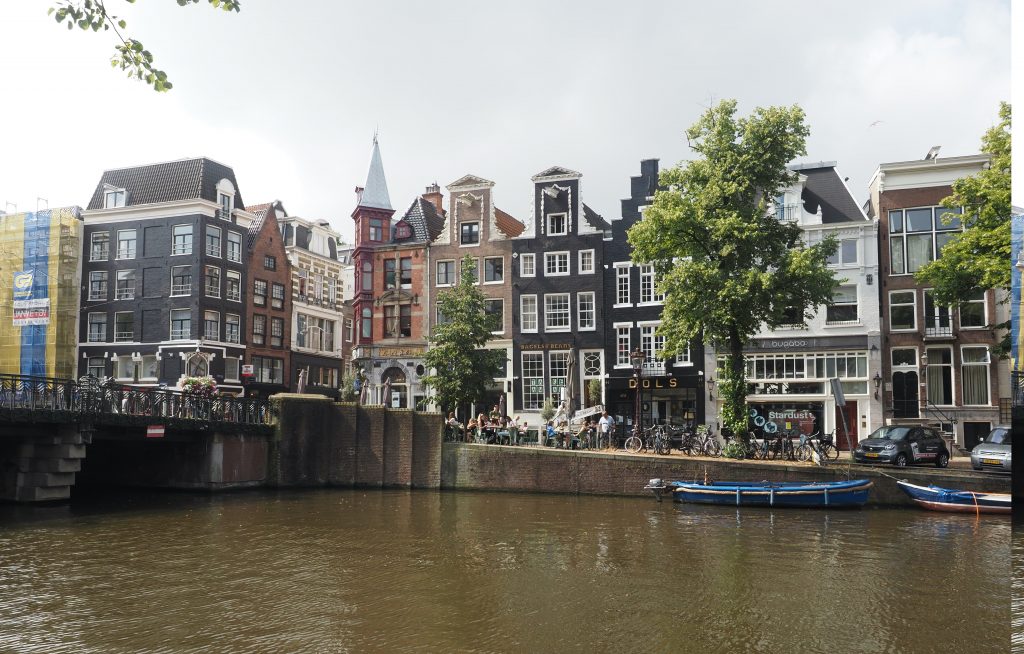 Again, our day started early, around 7, and again we left a little after 8 to get to the Museum district. This was yet another day that was supposed to be all rain and was in fact mostly sunny with a bit of clouds and wind gusts–glorious, in fact. Today, the goal was the MOCO, the small private-collector contemporary art museum in an early 20c villa between the Van Gogh Museum and the enormous Rijksmuseum. It only had a few rooms and was probably not worth even the reduced on-line price of Euro 15.50 per person. But I am glad we didn't opt for the gigantic Staedelijk Museum with all the modern and contemporary art. We saw a very select few works–one Warhol, one Keith Haring, one Basquiat, and some paintings by an American painter who goes by The Kid, and whom I find rather imitative in approach, riffing off of Kahinde Wiley's large-scale photorealist portrait + art-historical allusion approach, and over-the-top American in his iconography. The real focus, though, is some private collector's impressive Banksy collection. Since Mark has long been fascinated by Banksy and his anti-art mystique (and especially likes the stencil with the girl with her balloon), that actually turned out to be a really interesting focus. I, too, appreciate the quirky sense of humor, the anti-capitalist politics, and the meta elements. There was also a fun interactive digital light show in the basement that reminded me primarily of our Meow Wolf experience–we stood in the middle of rooms full of mirrors, LED displays, and projections in rapidly changing brilliant colors (in one case, making us feel like we were inside a kaleidoscope) and were, basically, part of the art we were experiencing. So, despite the fact that we were only there for less than an hour (the rooms on two floors of this villa were nicely set up for the art, but they were small), we had a good time.
We then walked over from the Museumplein to the Vondelpark through what is clearly a very ritzy neighborhood of late 19c townhouses, luxury cars, and fancy espresso bars, and enjoyed the park ("the lungs of Amsterdam") as much as we did in 2016. There are little lakes and lots of greenery, a giant kid splash area, and a rose garden–and the sculpture of Mr. van den Vondel (a Dutch poet) for whom the park is named again had a bird standing right on top as it did in 2016.
We walked back to the downtown canals through a green strip and found a canal-side cafe a bit more off the beaten track where we had coffee and Coke zero, as well as a Dutch sandwich (3 eggs with ham and cheese on dark bread) and an Italian one (portobello and cheese on focaccia with a sinus-clearing mustard sauce). On our way back to the hotel, we also picked up some apple cake and walnut cake for an afternoon snack (lunch was small enough that we could almost-sort-of justify that) and took a bit of a break, re-packing and napping and waiting out a downpour around 4 pm (after a beautiful morning) before venturing back out for dinner.
We had a very simple (and again, mediocre) dinner at an Indonesian restaurant–yellow curry and mie goreng (fried noodles) and then walked around a bit more, adding a crepe with nutella and bananas for dessert, since the ice cream just isn't appealing the way it is in Germany and Italy. But we were getting a little stressed out because our Covid test, which was supposed to reach us after 24 hours, still wasn't there by 5 pm (we expected it around 4); we even went back to the testing center and the nice young woman there sent another e-mail request (allegedly to expedite). Still, it took another 3+ hours, and eventually, we just gave up on walking around and sat by the canal outside our hotel. We were glad when Mark's finally came in, and then mine–via an e-mail in Dutch, but another nice young woman at the front desk helped us maneuver the two-factor identification–and then a half an hour later mine came in as well, and all was right with the world.
We wrapped up our packing and posting, and I think we are really and truly ready to go home. Maybe not ready to go back to work, but ready to be back in our own apartment and our own bed. Fingers crossed for everything tomorrow!