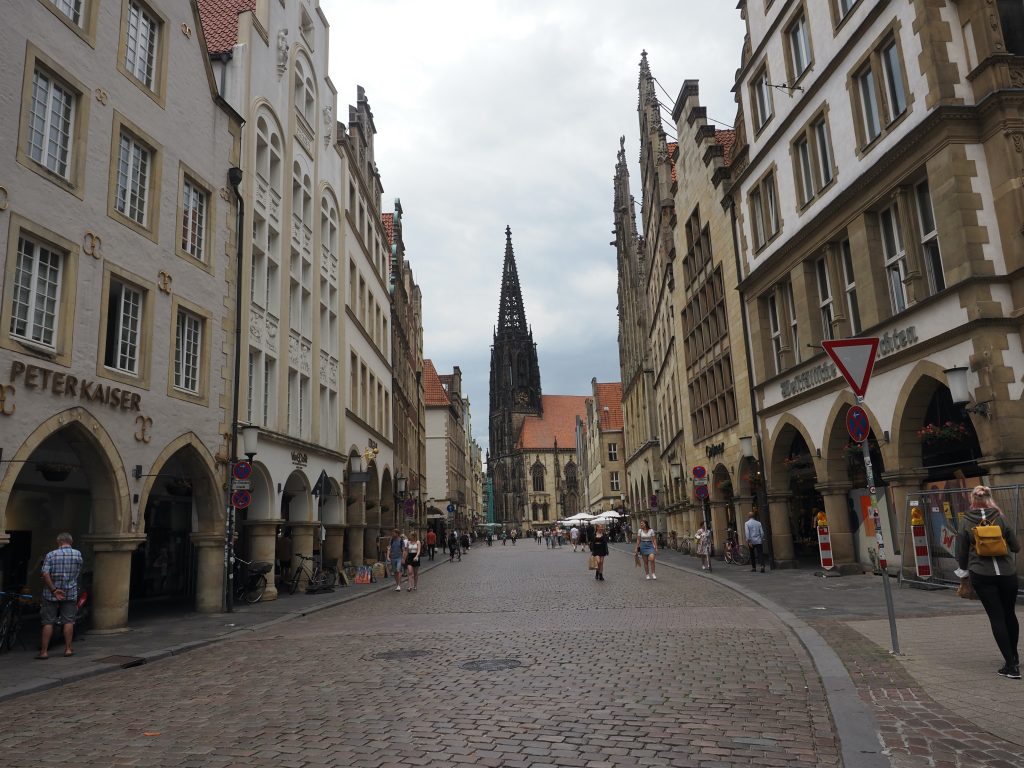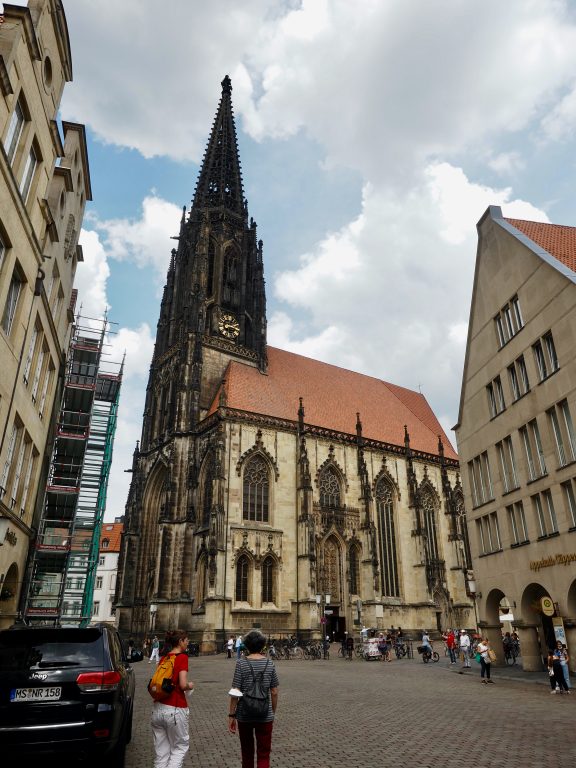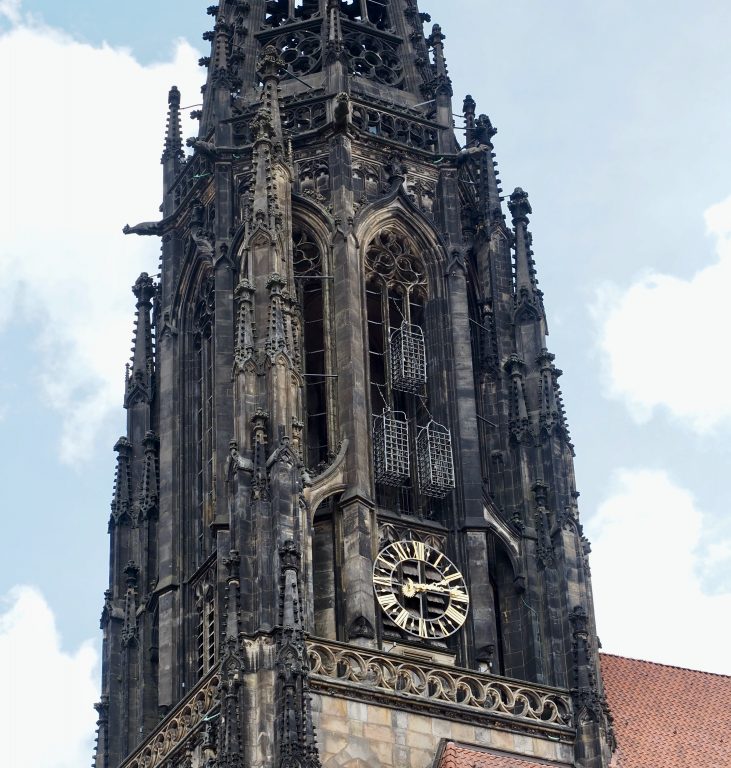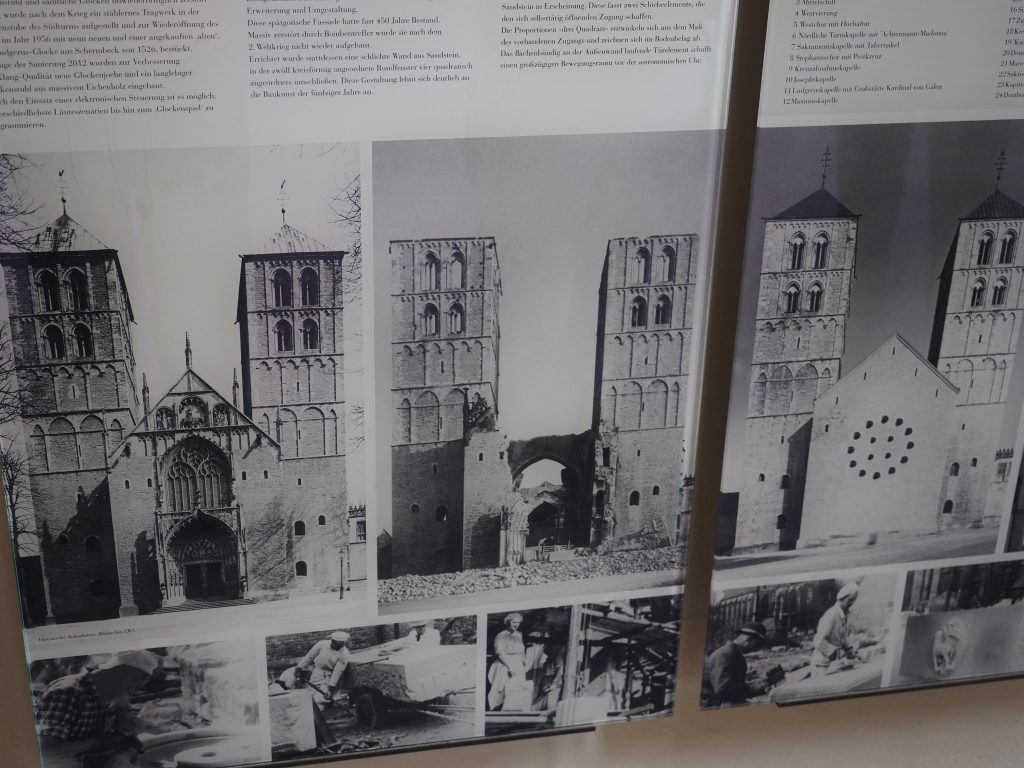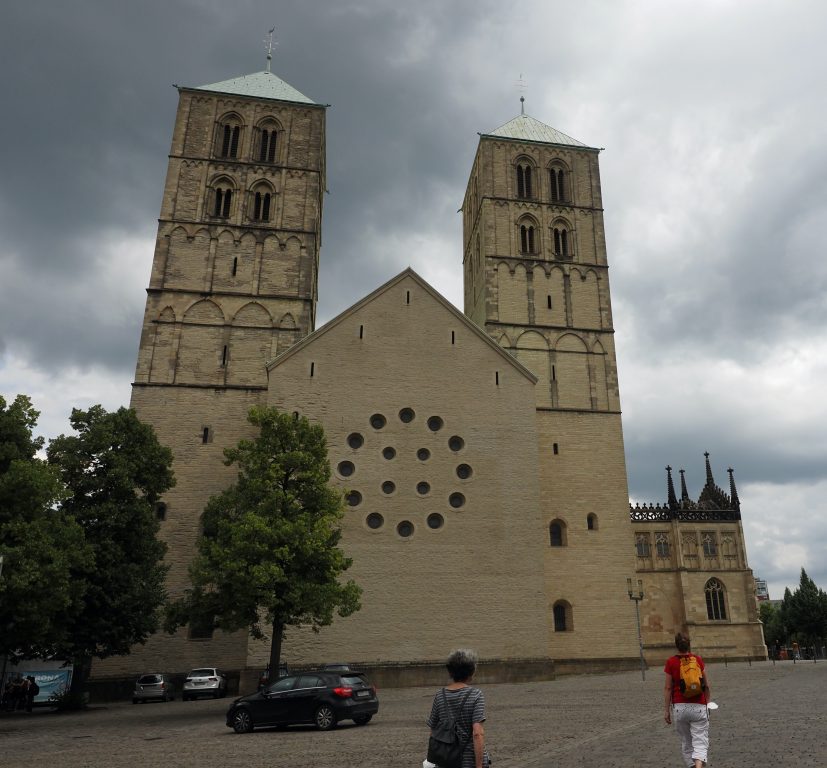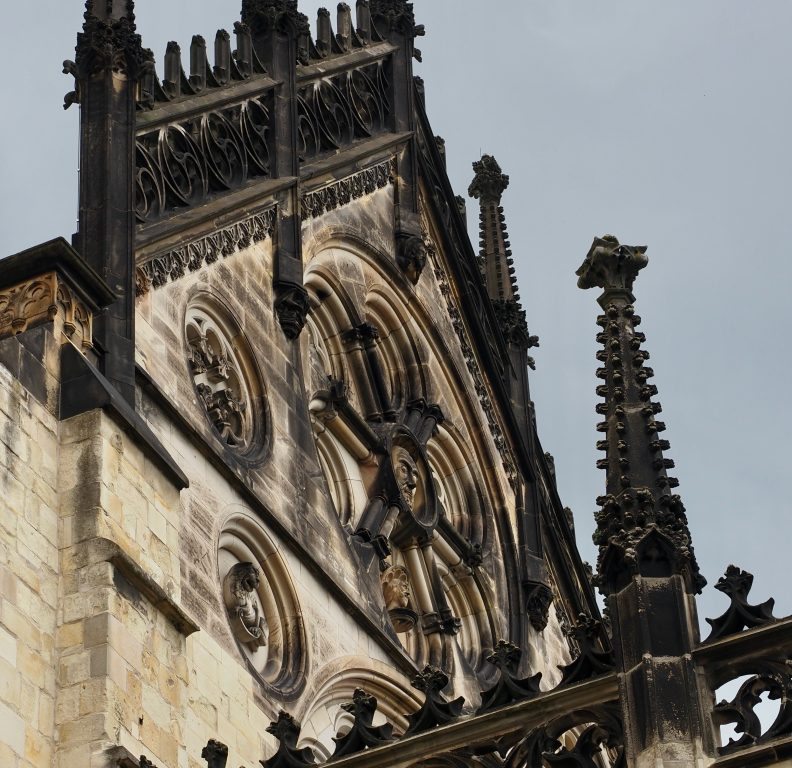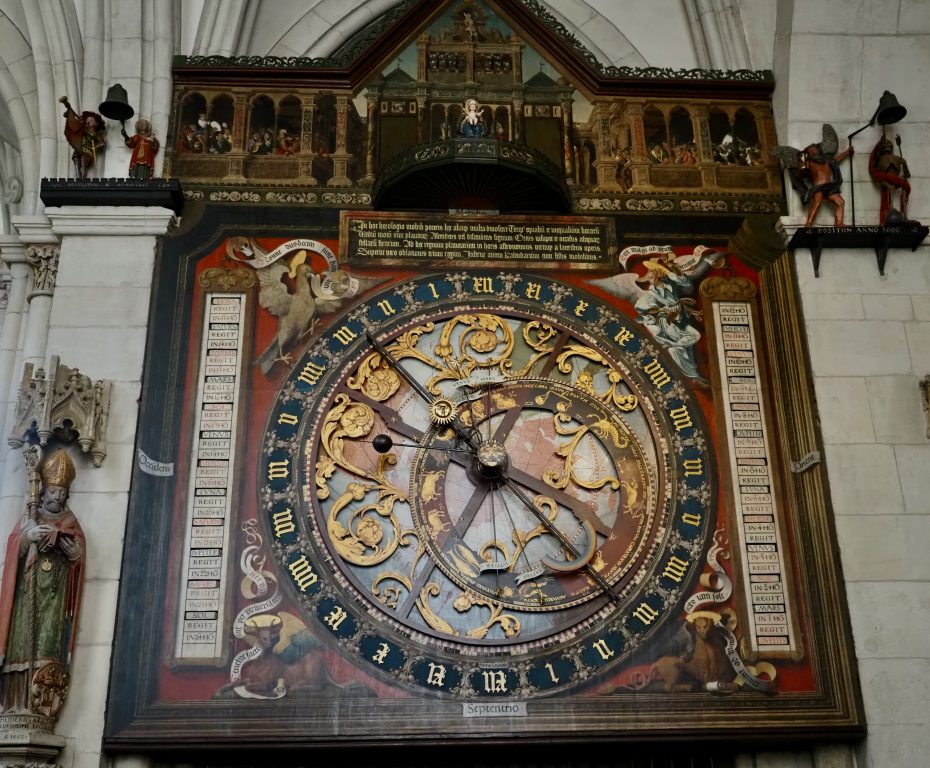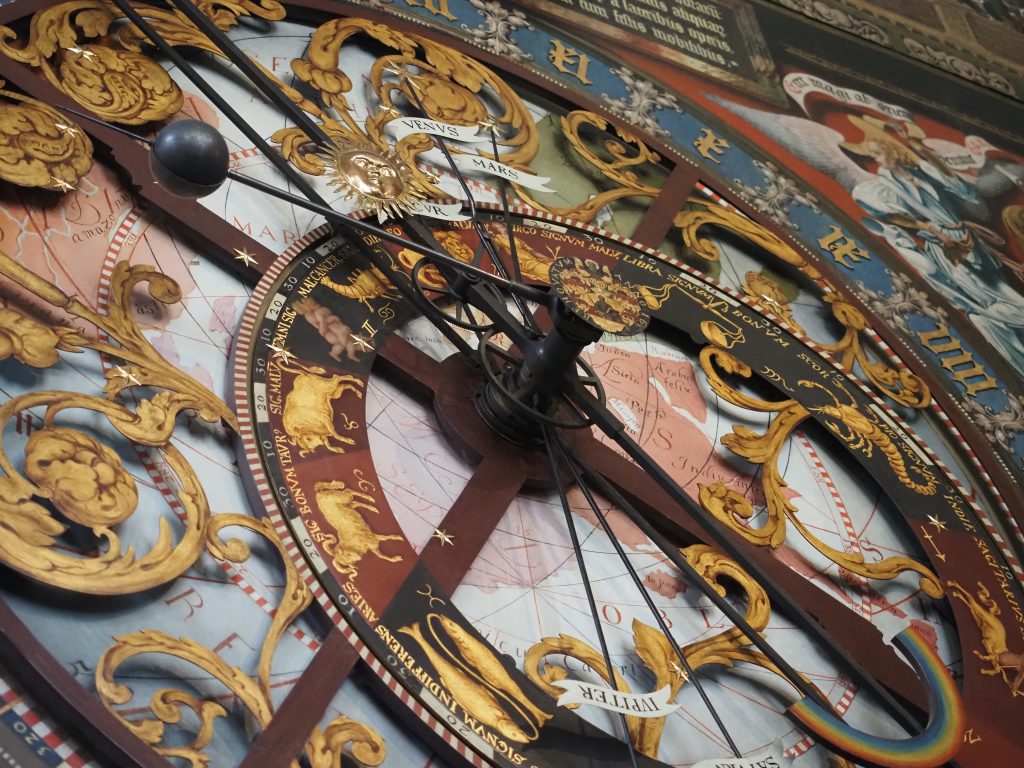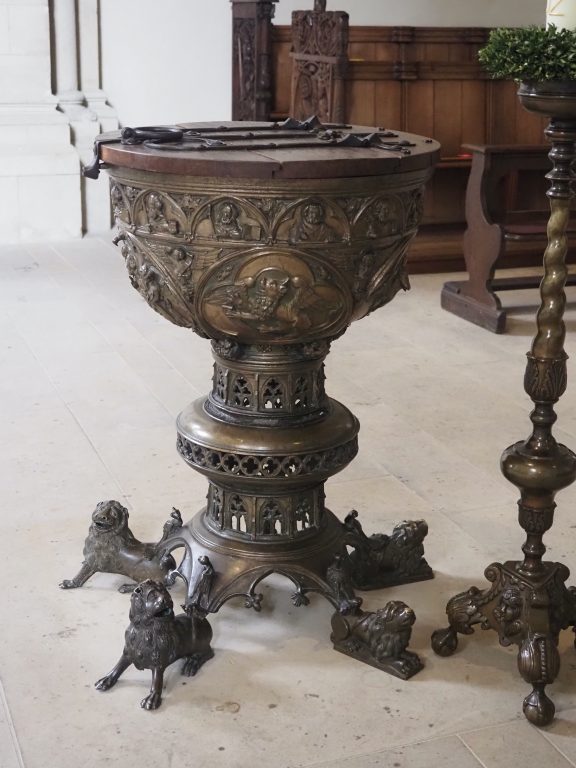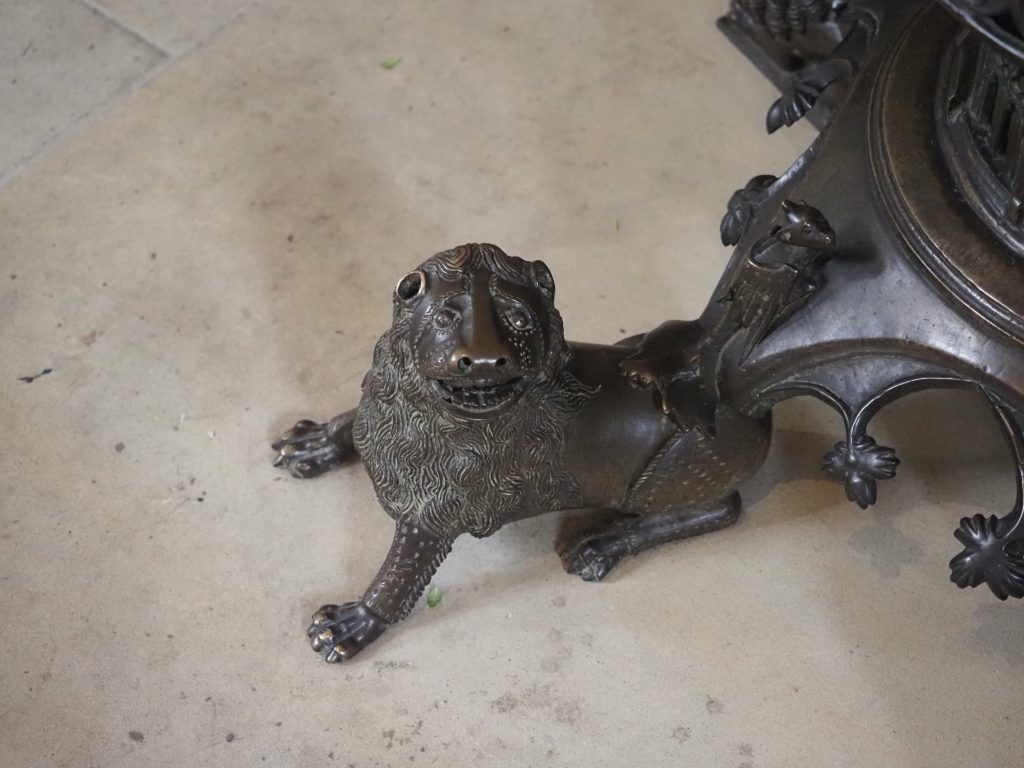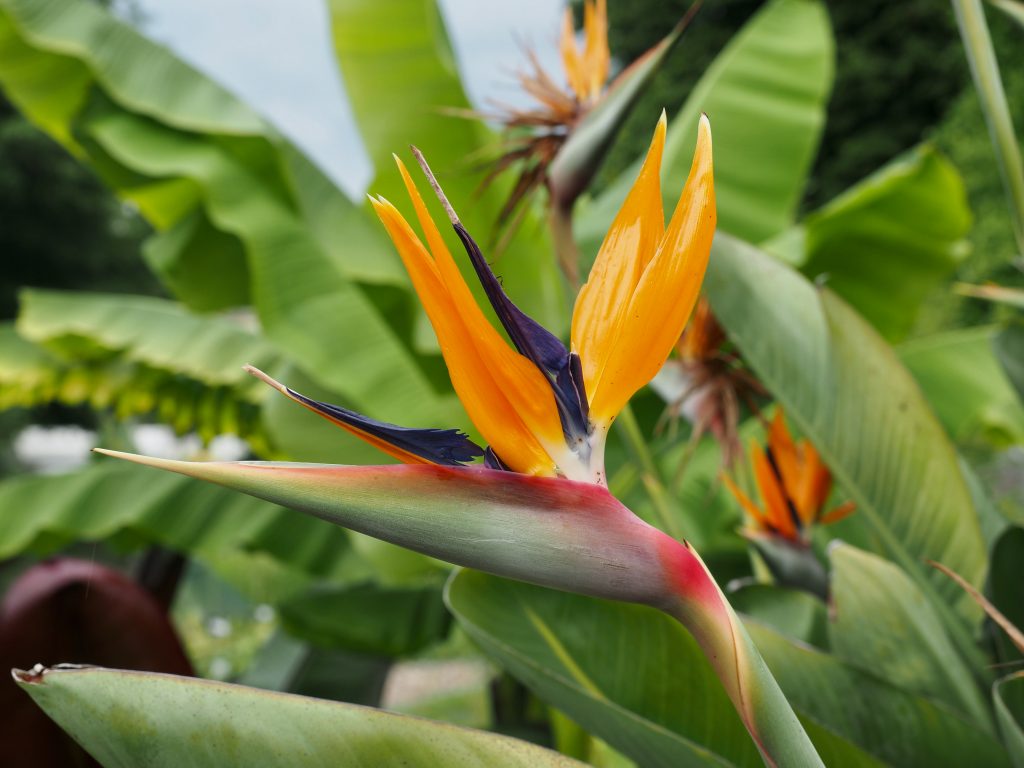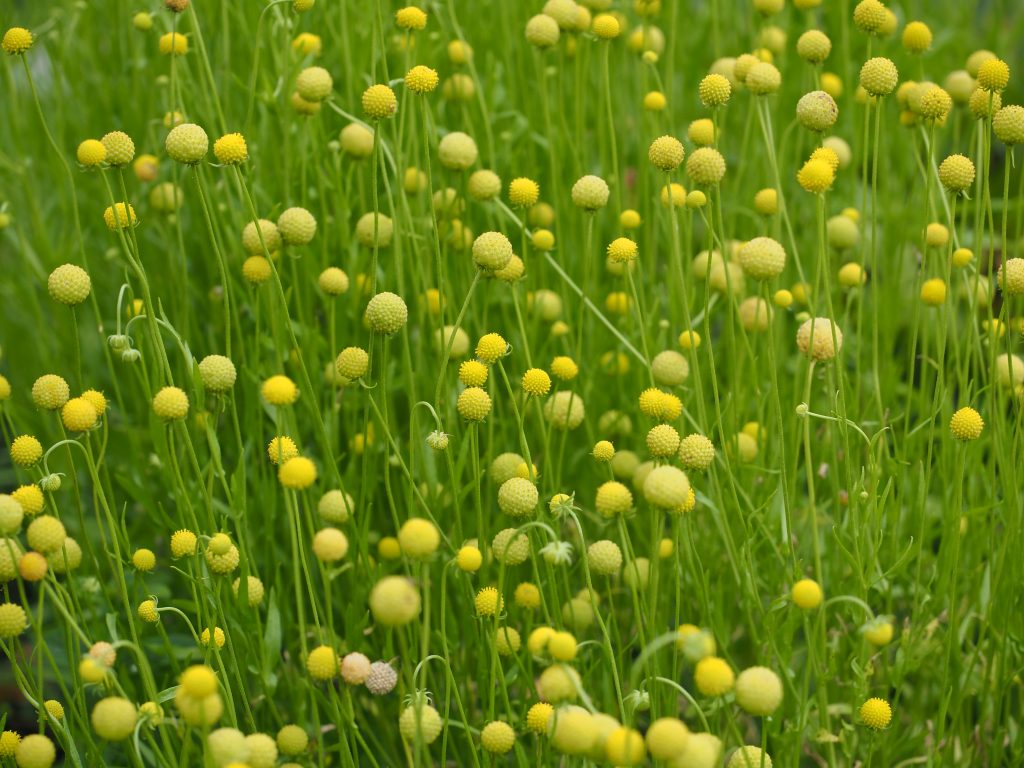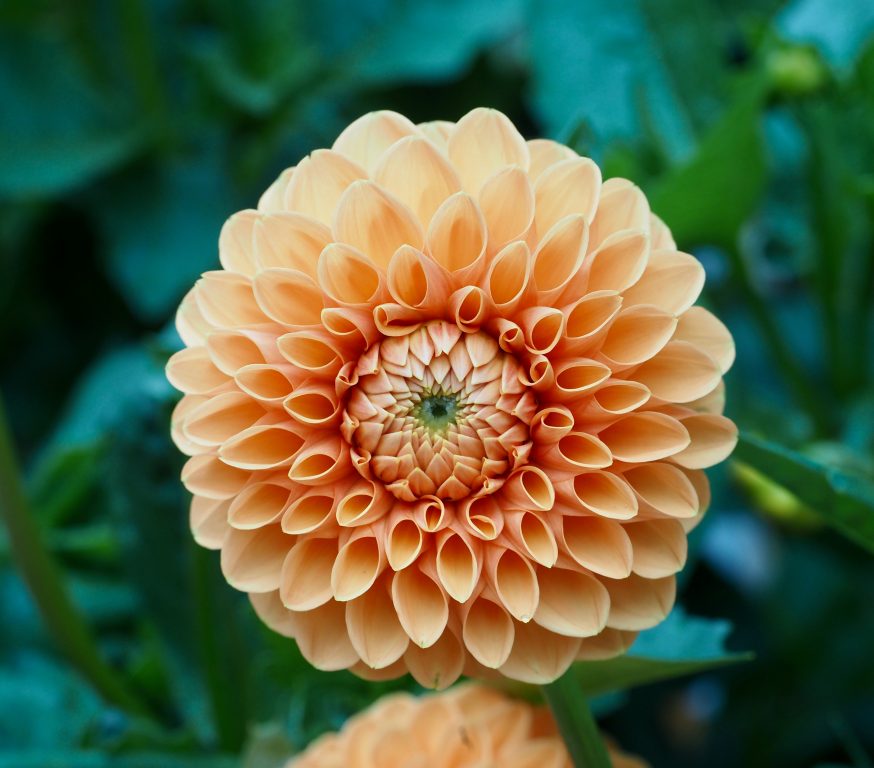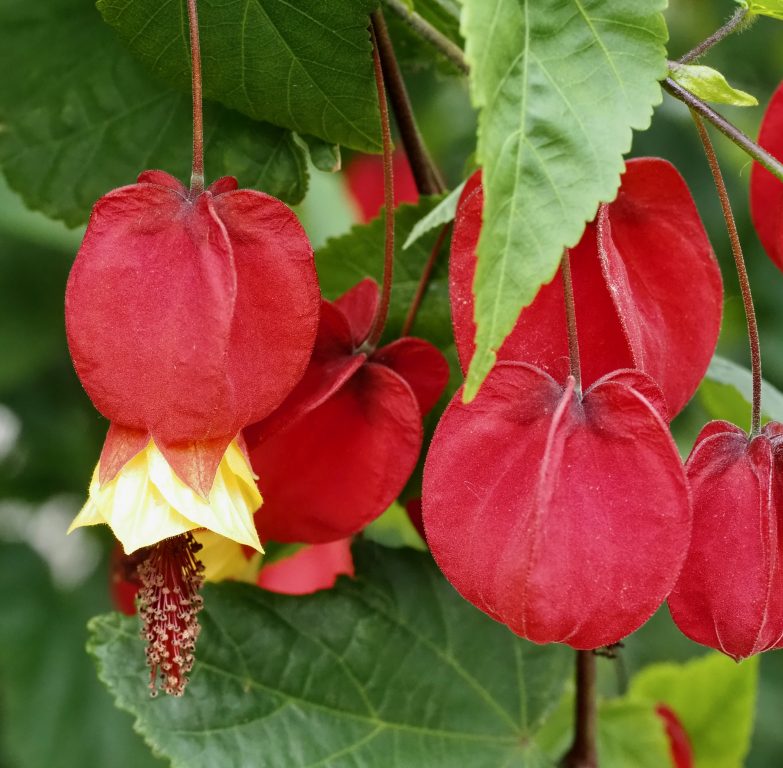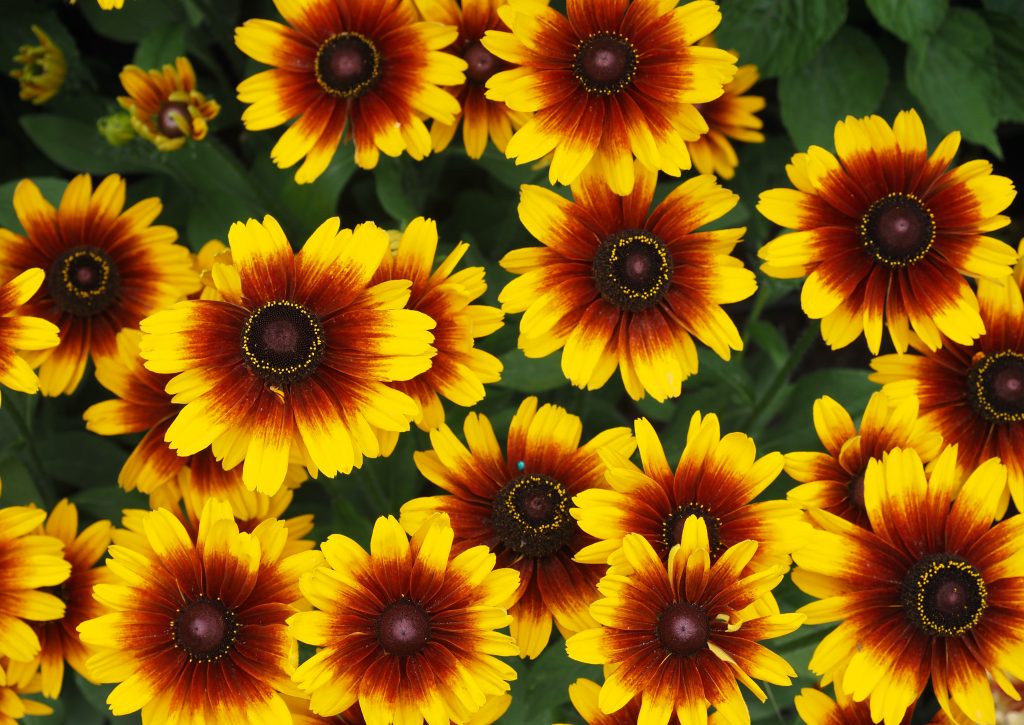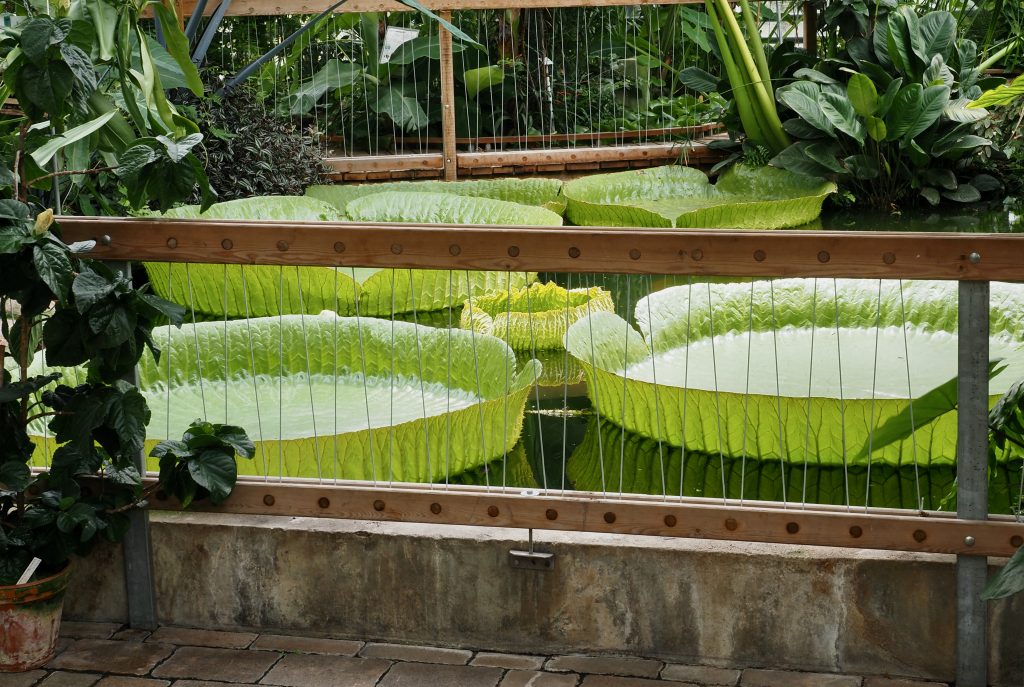 This was our first day of exploring something new! After a morning of logistics, some cooking, and yoga lesson (for Imke only), Imke, Mark, and I went to Münster today for the afternoon–a first for Mark, while I only vaguely remembered a few main spots. I can't even remember when I was last there, although at some point I went to visit a friend, political science professor Uwe Hunger, in my capacity as exchange coordinator between Hastings College and the University of Münster (officially: Westfälische Wilhelmsuniversität Münster), and he showed me the city by bike. Maybe 15 years ago? But Imke had been to visit the city much, much more recently and between that and a little internet research, we really had a good time. We took the train (it's only a bit more than a half hour's ride from Osnabrück) and with a so-called "Münster-Netz" ticket that was valid all day starting at 9 am, we got there and back, plus free bus rides, for 25 Euros between the three of us.
Münster is like Osnabrück's bigger, older sibling, with a long-standing but friendly rivalry that Münster invariably wins. Both were important cities and bishoprics in the Thirty Year's War, and the Peace of Westphalia that ended it in 1648 was signed in both cities' Town Halls. Both cities also saw quite a bit of destruction by air raids during WWII, and so the cityscape looks rather similar–beautifully restored historic buildings intermixed with very utilitarian post-war boxes, especially around the area of the train station; churches, mostly Gothic (but also including the partly Romanesque cathedral (Dom), that look old but have undergone many different restorations. Both cities have universities that now "live" in the residential palaces ("Schloss") of the rulers of the region. But Münster is bigger, as is its university (with 47,000 students), and the parts of historic downtown that were restorable were also larger than in Osnabrück. The main cathedral is also bigger.
Today, we also discovered that the Botanical Gardens, if not bigger than those in Osnabrück, are certainly more lavish when it comes to flower beds. They are run by the university, and are right by the former "brick Baroque" palace that is now used at the administrative hub of "Uni Münster," even as the various departments and dorms are spread all over the city. Mark took some gorgeous photos there of various things in bloom, including a mathematically precise early dahlia and a bird of paradise plant. And the one thing that is markedly different is that Münster, always a bit more hip (although paradoxically also much, much more Catholic), is famous for its many, many bicycles–allegedly twice as many bicycles as there are inhabitants–and its many bike paths. It almost has an Amsterdam feeling in that respect. (It also has a famous contemporary art show, Skulptur Projekte Münster, that is only held every 10 years–I'll keep that on my calendar for 2027, because I certainly would like to see that.)
In order to explore the town, we walked almost 6 miles (9.2 km) just exploring the city and then walking to the Botanical Gardens. We did take one break to sit down for coffee and water, but I think Imke overdid it a bit and next time we need to take more breaks. The shopping / pedestrian promenading district is very nice, and the expected tourist highlight was the Lambertikirche, a Gothic church that famously has three cages hanging from its tower, where the corpses of three anabaptists executed after a failed anabaptist revolt (complete with iconoclasm–smashing sculptures and altar paintings in the churches of Münster) were exhibited as a warning for about 50 years. Now, the beautifully restored cages are hanging on the restored tower–still a warning to religious nonconformists that Catholicism reigns in Münster? At the Cathedral, which even to the more discriminating eye I have for medieval churches now than I used to, still looks like any other medieval church, we enjoyed some of the more unusual details: the astronomical clock (one of the oldest in Germany, from the late 1500s) and a baptismal font/vessel with very lovely smiley lions for feet that Mark discovered. The Cathedral is mostly a modern restoration–the two Romanesque (= squat) towers stayed, but the western portal in between was destroyed in WWII and rebuilt in a much simpler style.
We left just about 6 pm, after about four hours in Münster, and had the brilliant idea of just getting noodles from a fast-food "noodle box" shop for dinner. That's a lot of food for $5/person, and no one had to cook or fuss with food! Very nice. That gave us time to pack and prep for tomorrow, because we have to leave quite early–just before 8 by taxi from here.