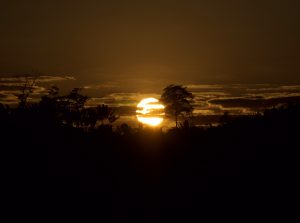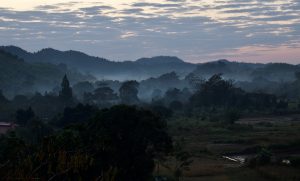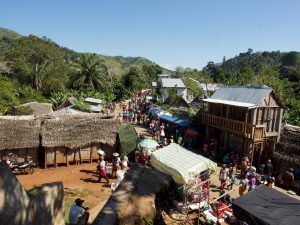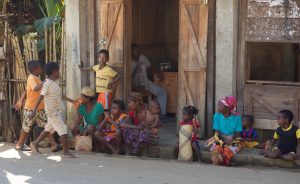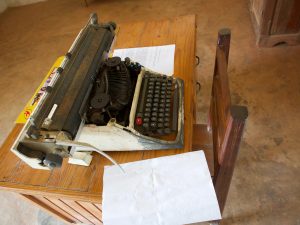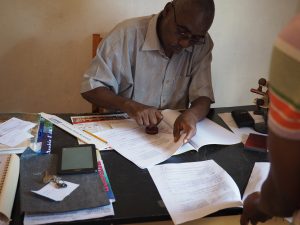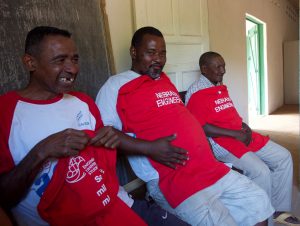 Up at 6 like usual and traded a couple of text messages with Antje.
Breakfast was scrambled egg and rice, I ate the egg. We did go to market
and I picked up another LED lamp (10K) and a small solar panel (25K) Along
with the 1gr of gold. Back at Kafs, I packed everything back into my bag.
Lunch was green beans, carrots, zukini, and rice. There was a salad also.
Libby got the MOU signed and we were off to Ranamafana.
Left camp 4:15 arrived 5:40, no hot water, but ok other than that. Well the
climb up to the unit sort of sucks. Dinner was spaghetti with meat sauce,
not bad. Didn't stay up long after that.