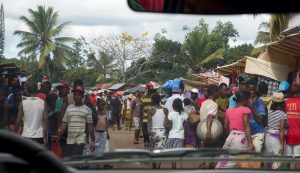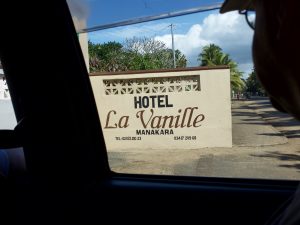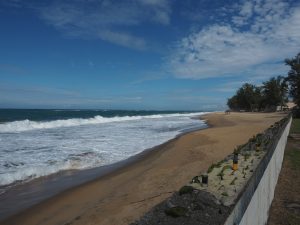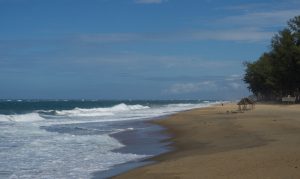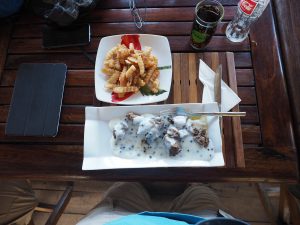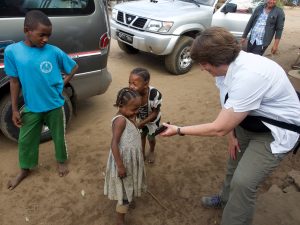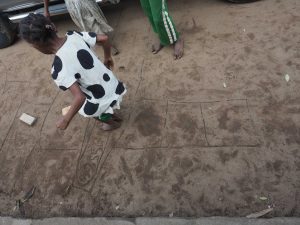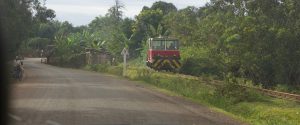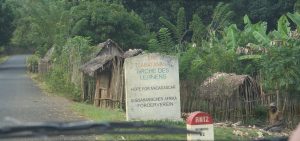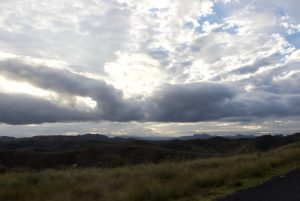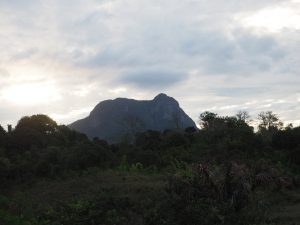 Up at 2 to pee, but decided I needed the rest room. Took an hour just to
get back to sleep. Up at 6:00 for a breakfast of bread butter and jam. It
wasn't like Germany, but I did like it. Left for Manakara about 9:40, took
close to two hours to get there. Lunch was first, but took awhile to find
the place. It was the same place I ate at 3 years ago. Had what they call
steak with pepper sauce, it was just ok, but tasted good. The view from the
dinner table of the Indian Ocean was great as was the sounds of the waves
crashing. Got a couple of photos, will try to get more. After lunch we
looked for hardware stores. The first one we wanted wasn't open, I think
they were just closed for an afternoon nap. The second was rather small and
didn't have much stuff. The Finne (sp?) said he knew where there was
another. We found it and it was great, they even had a toilet seat that was
clear with embedded shells and gold fish. Back in the vehicles for the long
trek home. It was brutal again, for the long haul, I plan on riding in the
van. Got back to camp about 5:20 and I threw a bunch of stuff on their
chargers while I could. They were working on dinner, but I wasn't that
hungry. It was rice with veggies, I only ate the veggies. Sunset again
early about 5:23, it gets dark fast here. I was tired again and hit the
showers, pulled the stuff off the Chargers and went to the tent. The
roaches were out in force, one by my tent, 3 in the can, and 1 in the
shower. Traded texts with Antje a bit before calling it a night.