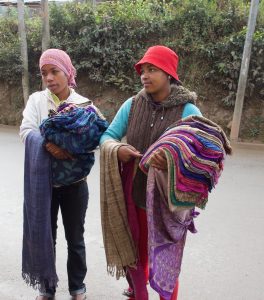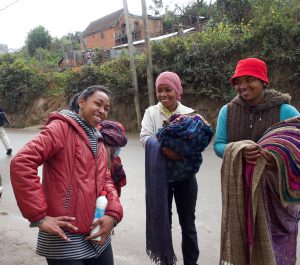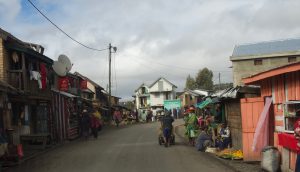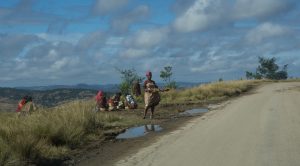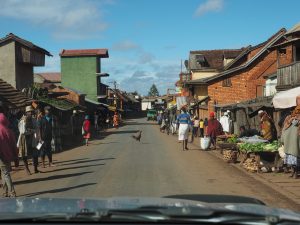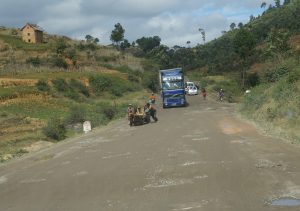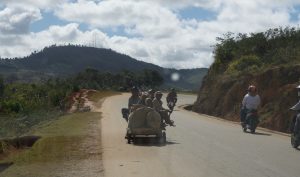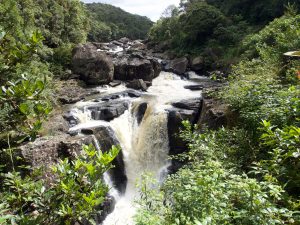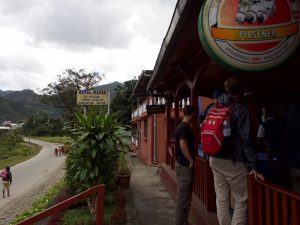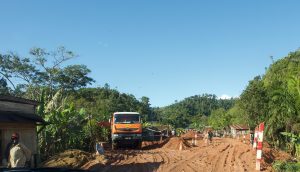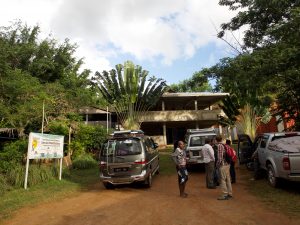 Notes are a bit scattered, but this is half way down to the Kinjavato area where we spent the night.
Didn't sleep well I took the floor. No shower, no toilet seat,
even a spider to keep waking me up. It did have intermittent power so I got
both the phone and iPad fully charged.
7/16 8:00 Just finished Breakfast, bread guava juice, banana,
7/16 1:10 We stopped for lunch. Still not at our destination. Ordered Zebo
and beans, ok but too much food. The kids play an interesting game, they
jump on the back of the large trucks as they slow down for damaged highway.
7/16 4:00 got there. Unpacked and got the tent setup. The tent is located
on what looks like a balcony with enough overhang that it shouldn't get wet.
Sunset was early, 5:23.
The bathroom is way worse than it was last time I was here. Cellphone
coverage was way better, I can even upload nice photos without much of an
issue. Think I will stay with FB for most updates. The humidity was really
bad till much later when it the rain started.