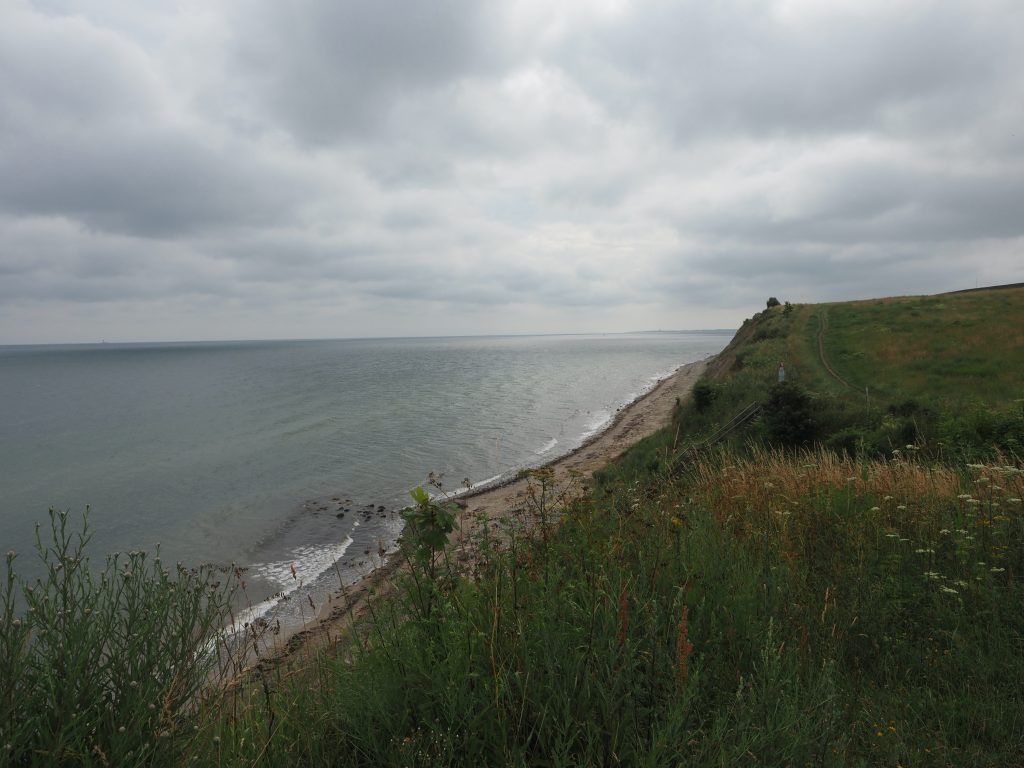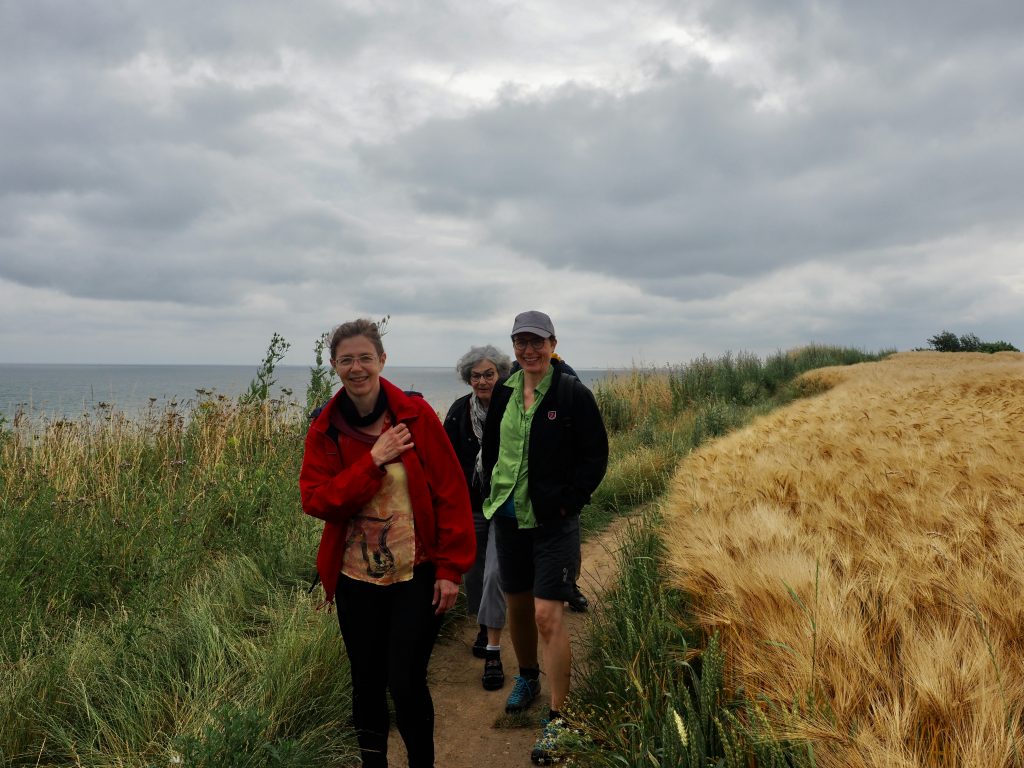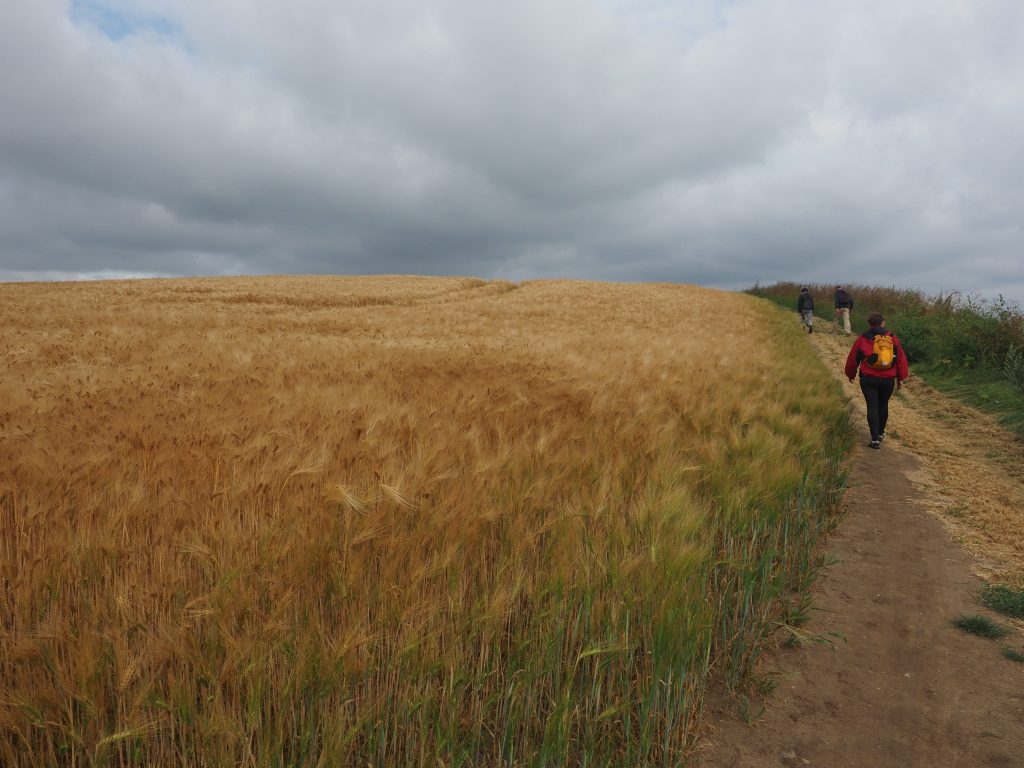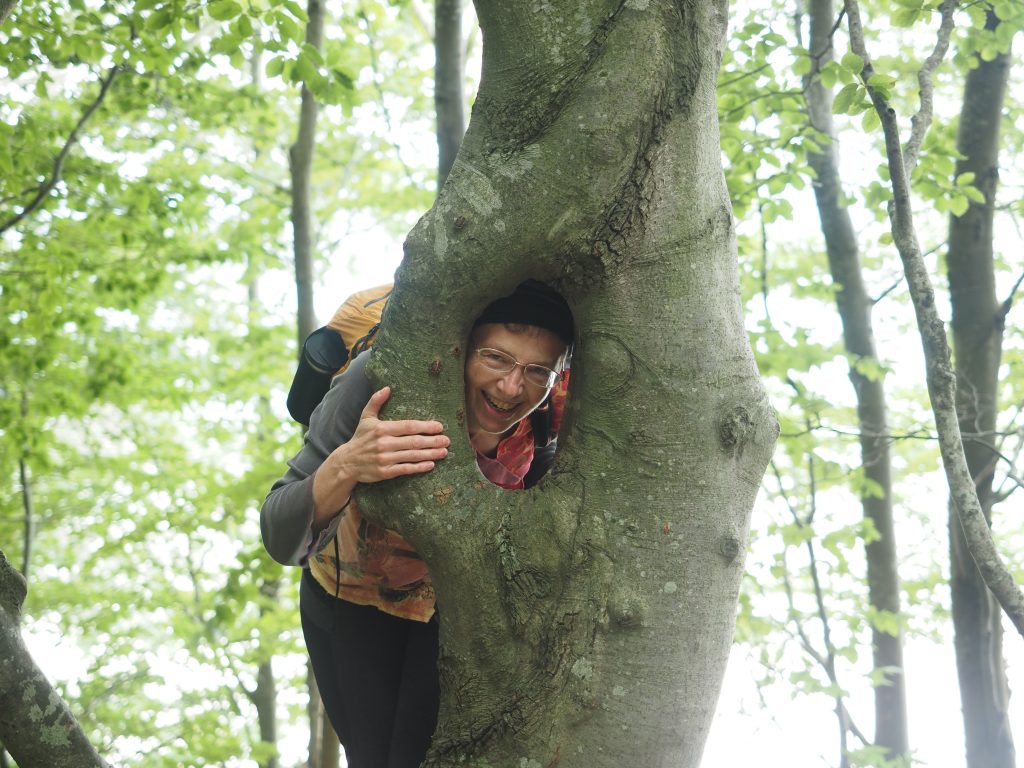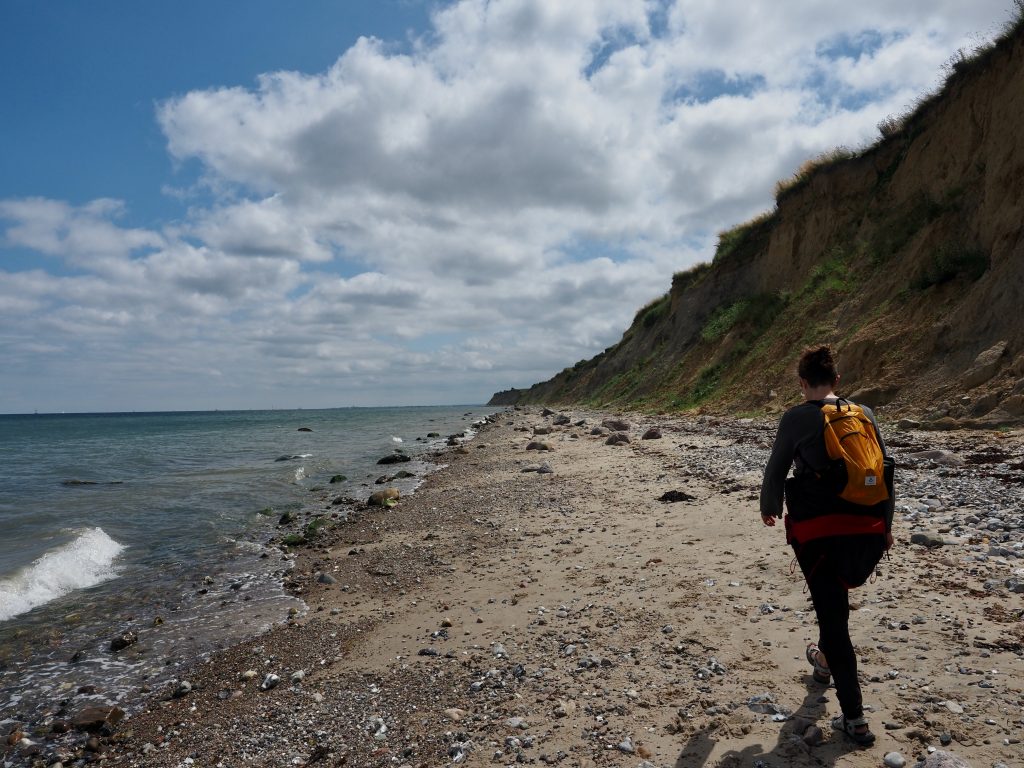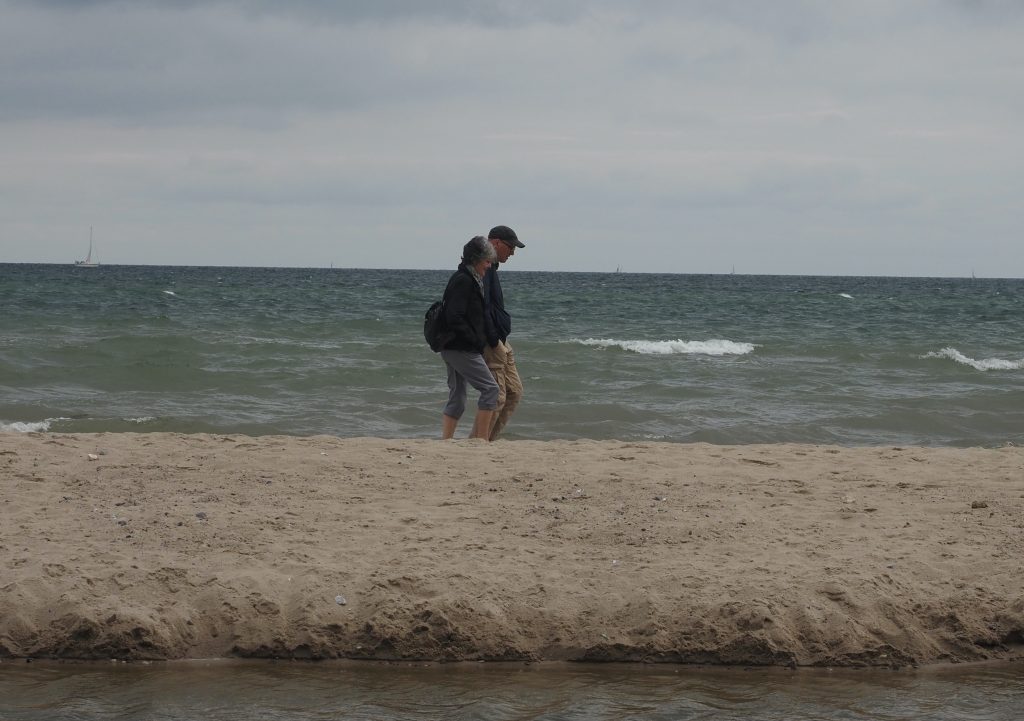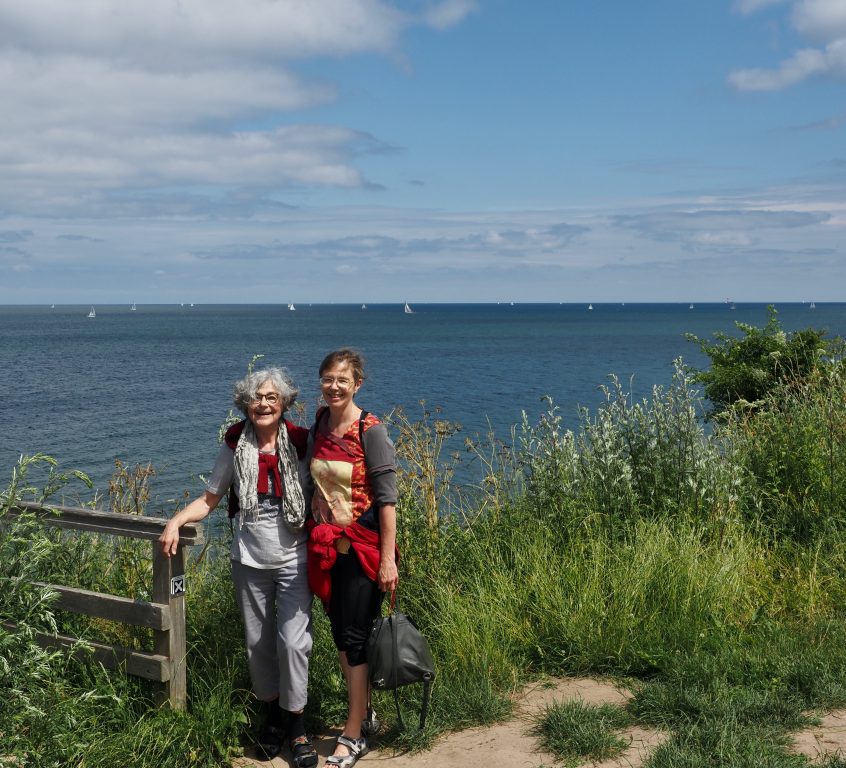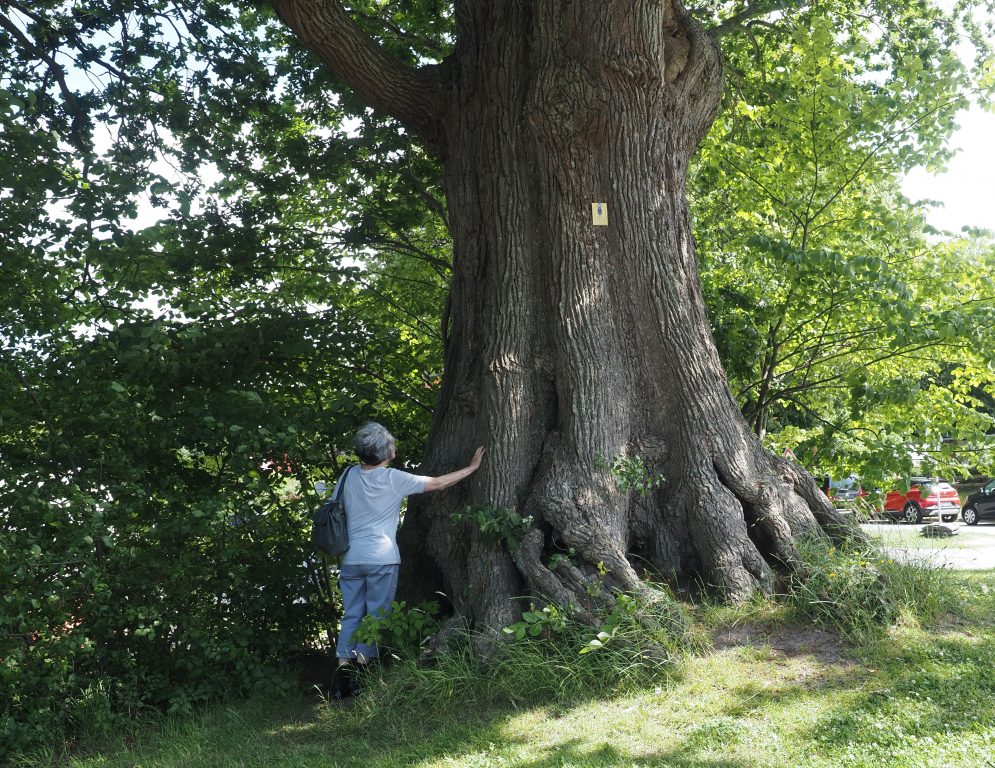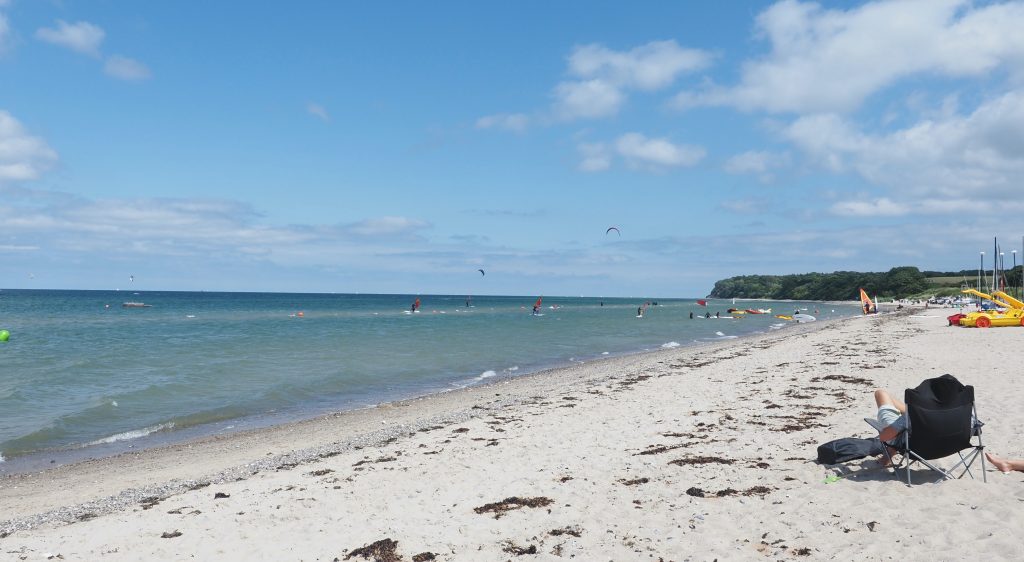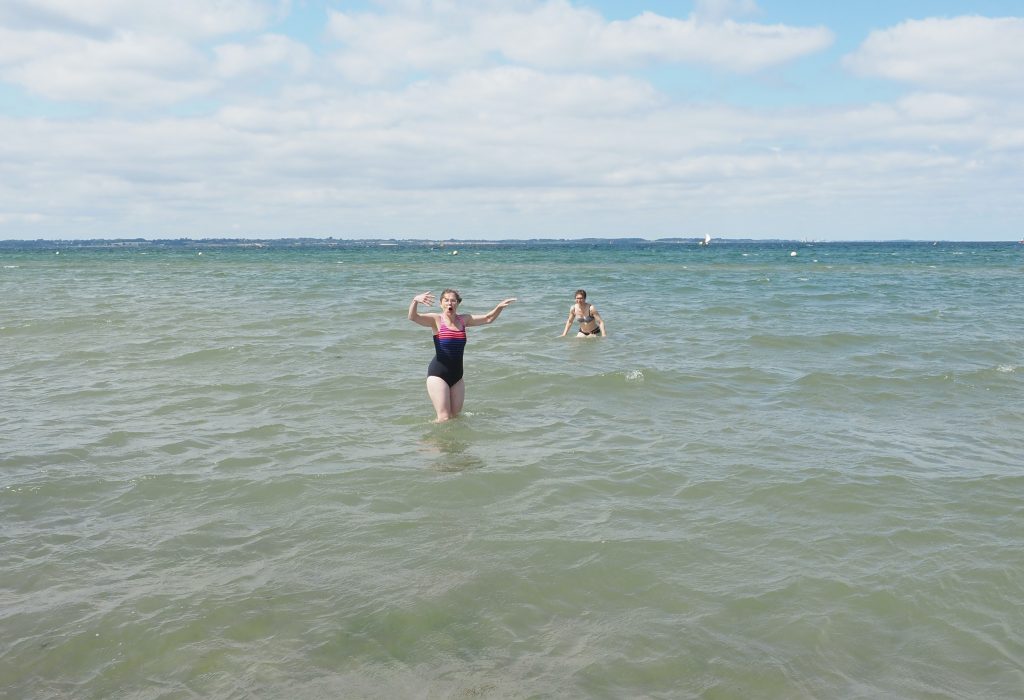 Today was an all-around fabulous day. After a good night, I woke up early around 6, turned the oven on for bread baking, and went for a run, taking basically the path that we walked yesterday (conveniently between squalls), and thoroughly enjoyed the quiet, the bird sounds, and the new sights. I cannot believe how gorgeous it is here. And at the end I even got to meet Judith and Michael's landlord's cat, Mini. Then if put the bread in that I had let rest overnight, and took my shower while it baked—it looked great, even though I baked it in a glass pan with a lid rather than in a Dutch oven. (When we tasted it at night, it did indeed turn out to be excellent: good crust, very nice crumb, not as dense as what I usually get, but much airier without having enormous "air bubbles." I spent a lot of time trying to figure out how to use my sourdough here; I brought it dried as per my bread guru's instruction, reconstituted it in Osnabrück and then made the bread dough here over the course of the day yesterday)
Then Judith and Michael came over from the zen center, where they had slept (Imke has the guest room and we are using THEIR bed). We all had yogurt and granola and fruit for breakfast (Imke had bread and cheese), and then took off around 9 for the Baltic, driving about 45 minutes, past Kiel, to park near a beach close to a village called Dänisch Nienhof. It was still a bit cloudy and quite cool and windy, but we went for a gorgeous longish walk along the top of the sandy cliffs that are so typical here, and then descended to the beach and walked along it for while as well. The views were beautiful, with the ocean and the cliffs on the right and fields of yellow barley dotted with wildflowers on the left. I love this landscape, and Imke, who grew up near here but never got to spent much time at the seaside, also absolutely adores it. We had a simple and somewhat overpriced lunch at a beach café after about 5 miles of walking, and after watching the kite surfers a bit longer, we decided to drive on to a second beach site.
This second beach was only 15 minutes further along (Surenberger Strand), but we stopped on the way to look at a 600-year-old oak that was allegedly used as a lookout in the various wars against the Swedes in the 17th and 18th centuries—the whole region is called the Swedish Corner (Schwedeneck). By the time we got to this second beach, the clouds were dissipating and the wind was dying down. So we just sat down at the white sandy beach (the "walking beach" was very rocky and great for walking, but not for sitting on) and hung out. Judith and I put our swimsuits on and went in. Swimming in the Baltic! It was the chilly at first, but it was just THE BEST. I haven't swum in an ocean in several years, and it is one of my great delights. Then we sat and chatted and watched people on the beach some more. We had coffee that Judith and Michael bought "to go" at a kiosk, directly on the beach and watched the little kids playing, the kite surfers, the wind surfers (including one with a hydroplane surfboard, which I had never seen), and the people who were paddling standing up on boards (a major new beach activity trend, apparently). In between, we chatted and laughed and just soaked up the sunshine. It was wonderful. We left a little bit after four to return home, with a stop to get strawberries, and were home around 5 pm, very hungry!
While I got ready to bake off the second loaf of bread, Judith and Michael threw together a buffet-style Abendbrot, with my bread, cold cuts, and some capresi with mini mozzarella balls and cherry tomatoes. Plus Donauwellen for dessert! And all on the balcony. It was absolutely delicious. And the sun was still shining brightly at 7–Imke sunned herself on the balcony for quite a while, and Mark and I took another short loop through the nearby woods and along the wheat fields–it is just idyllic here. The days are long, seeing as sunset won't even be until almost 10 pm, and Mark has a sore back (maybe he twisted it when he yanked the suitcase off the train yesterday), which is doing better when he is walking that when we are sitting. Judith and Michael wrapped their day up with a short bike ride. What a glorious day.