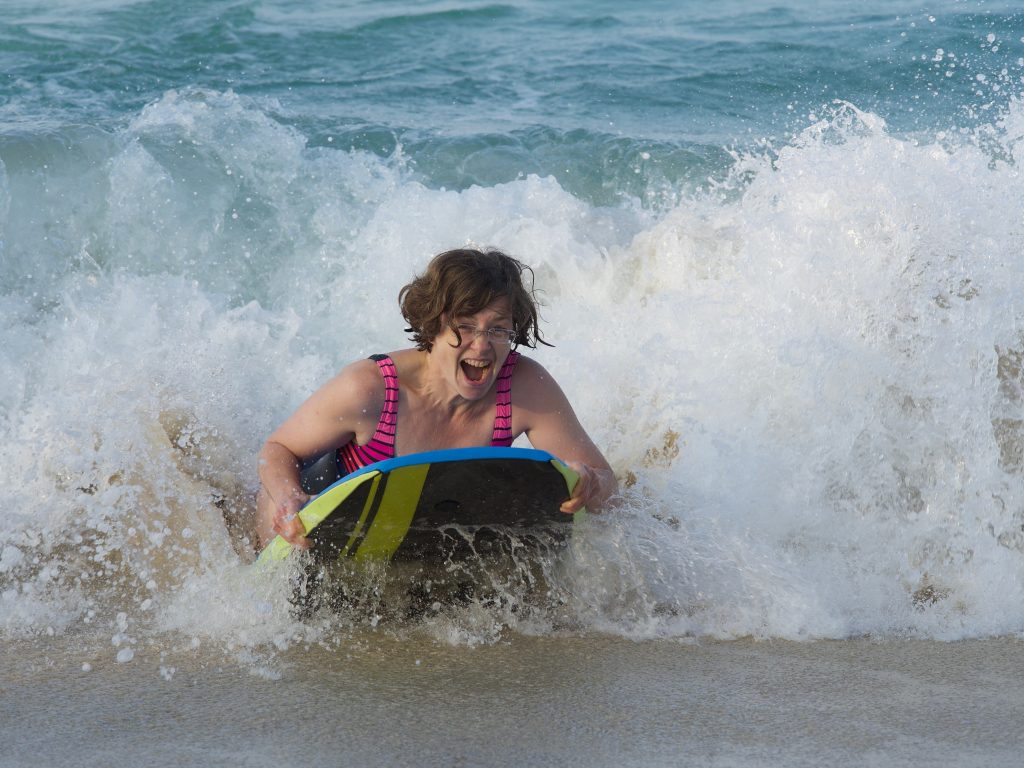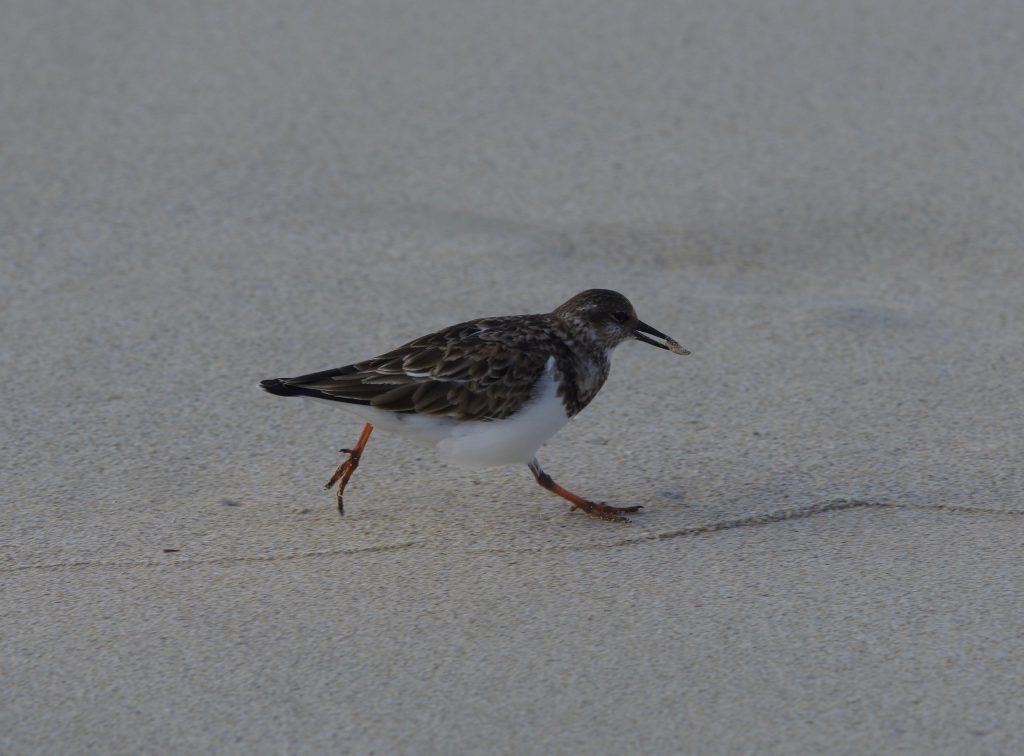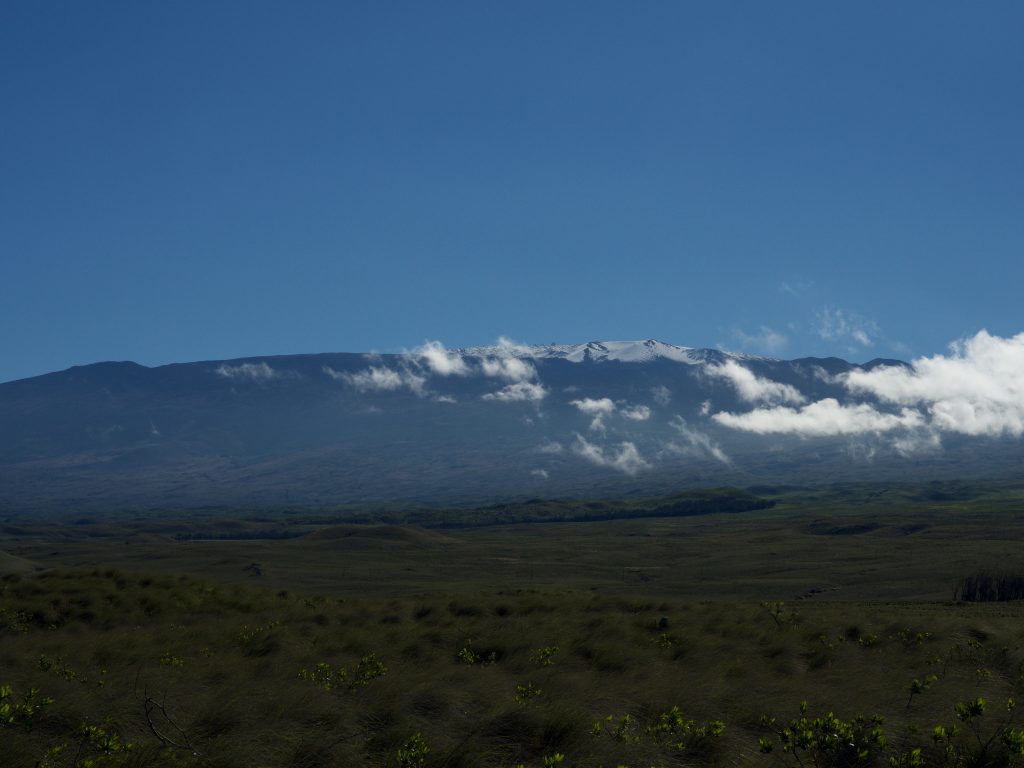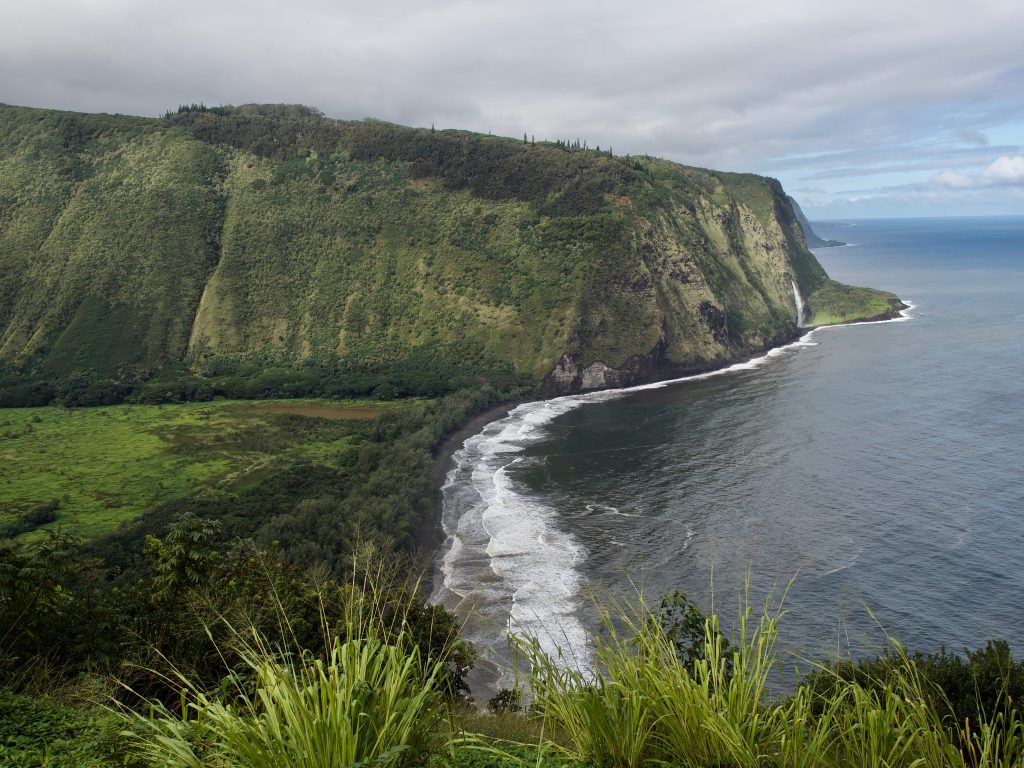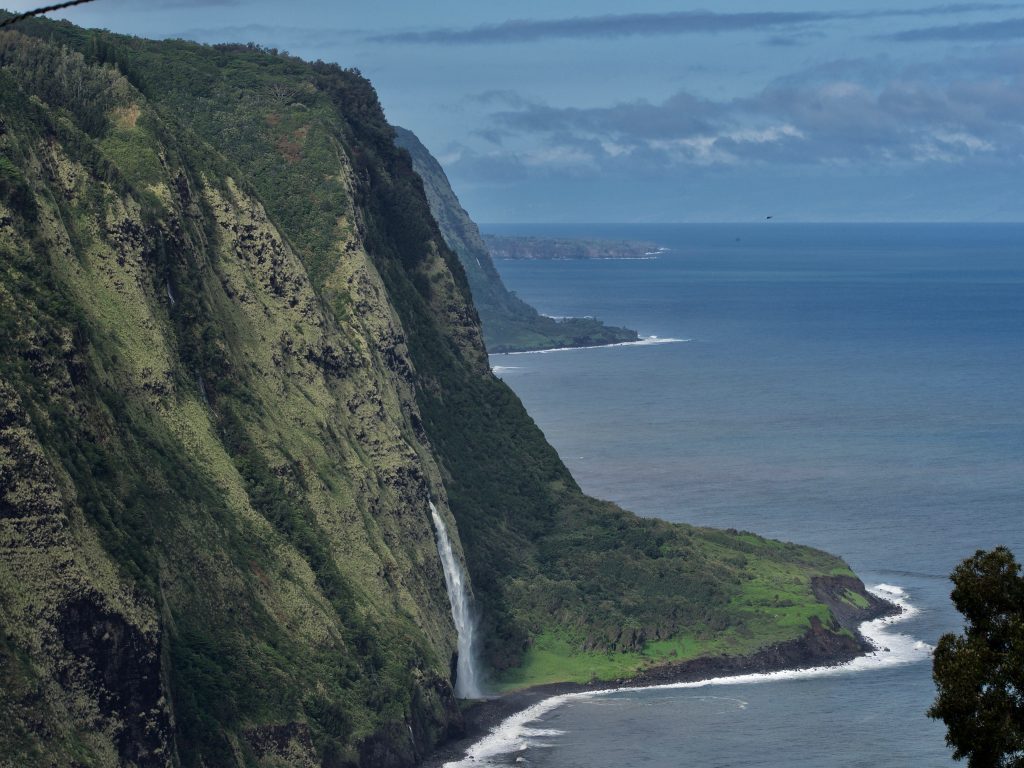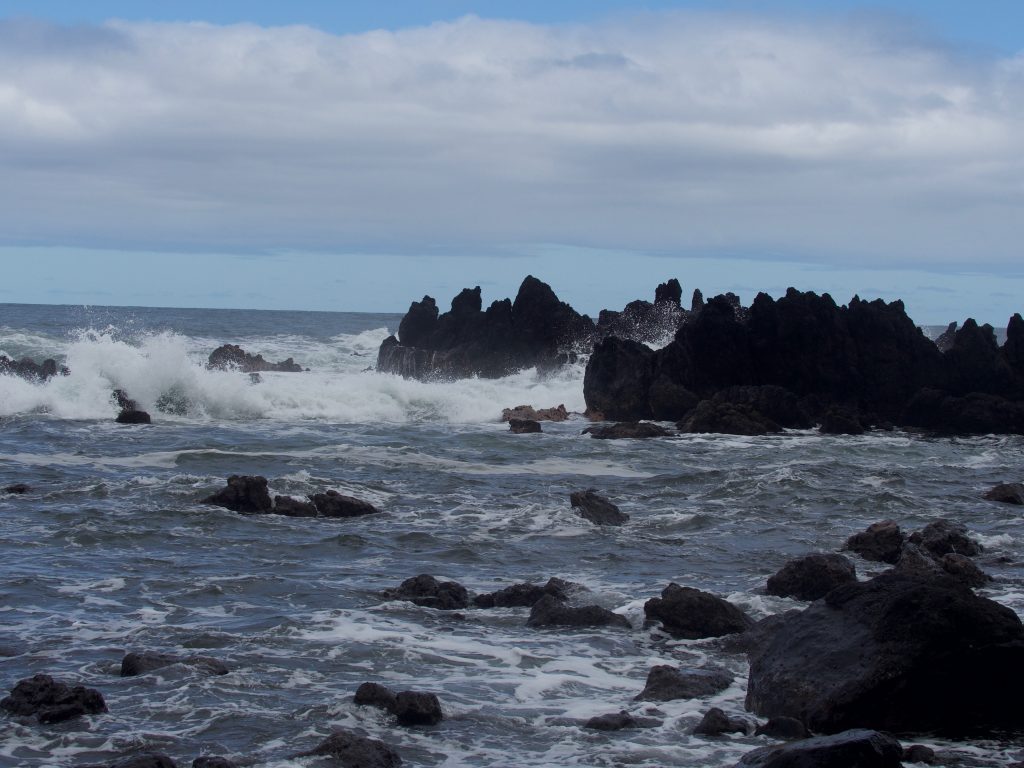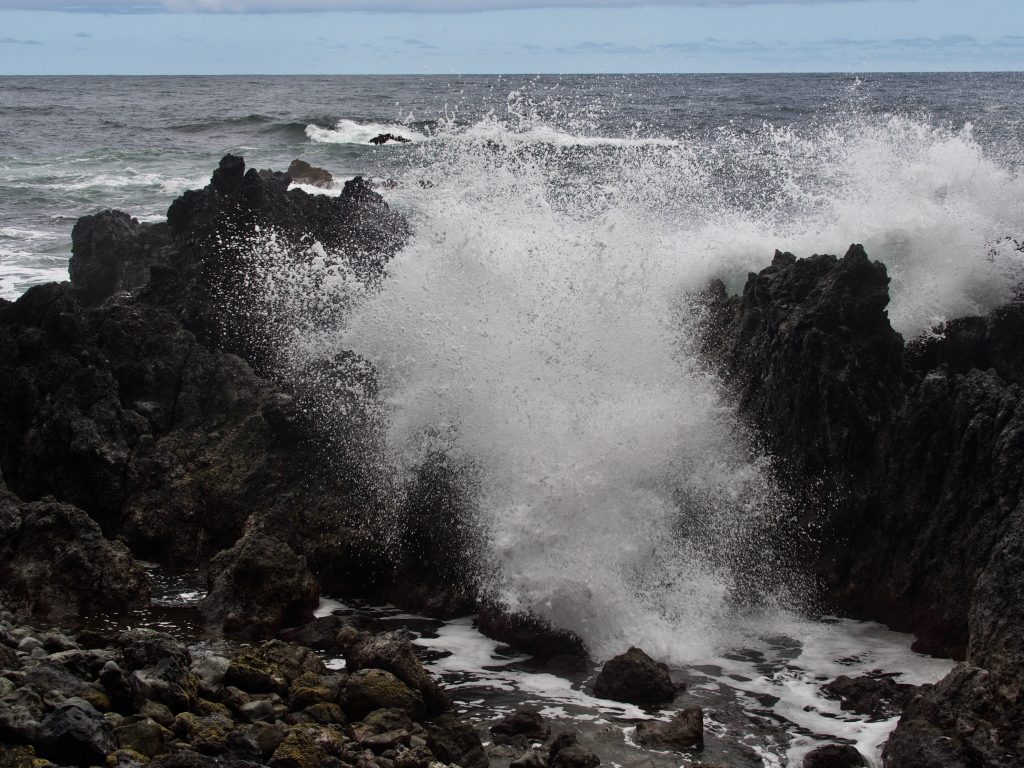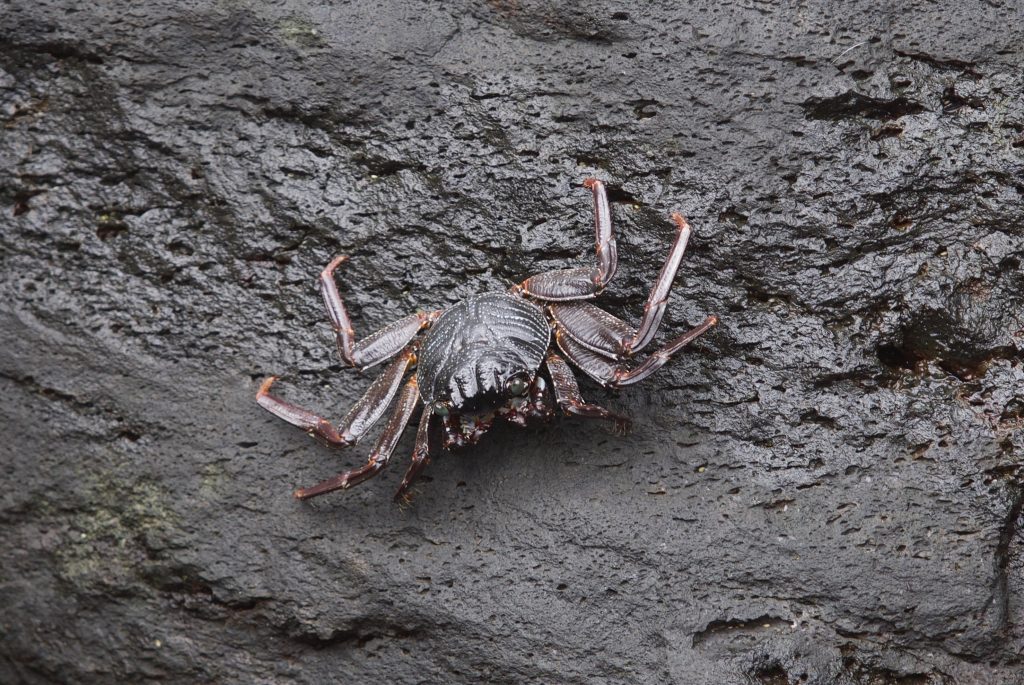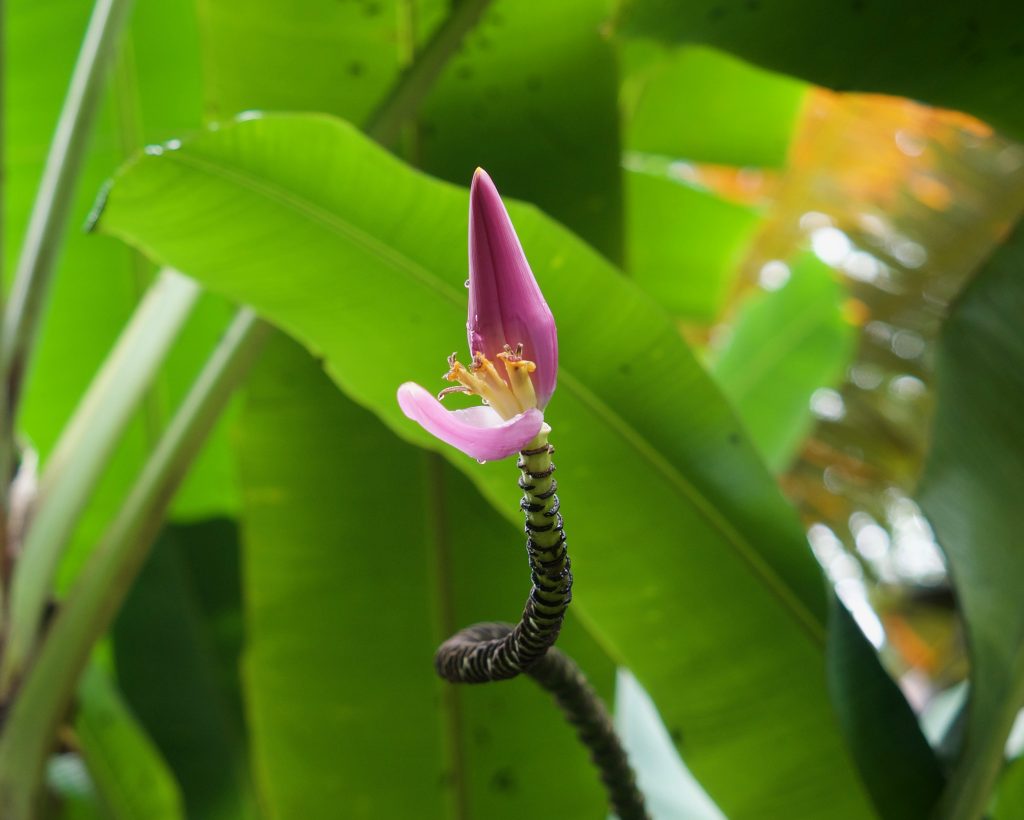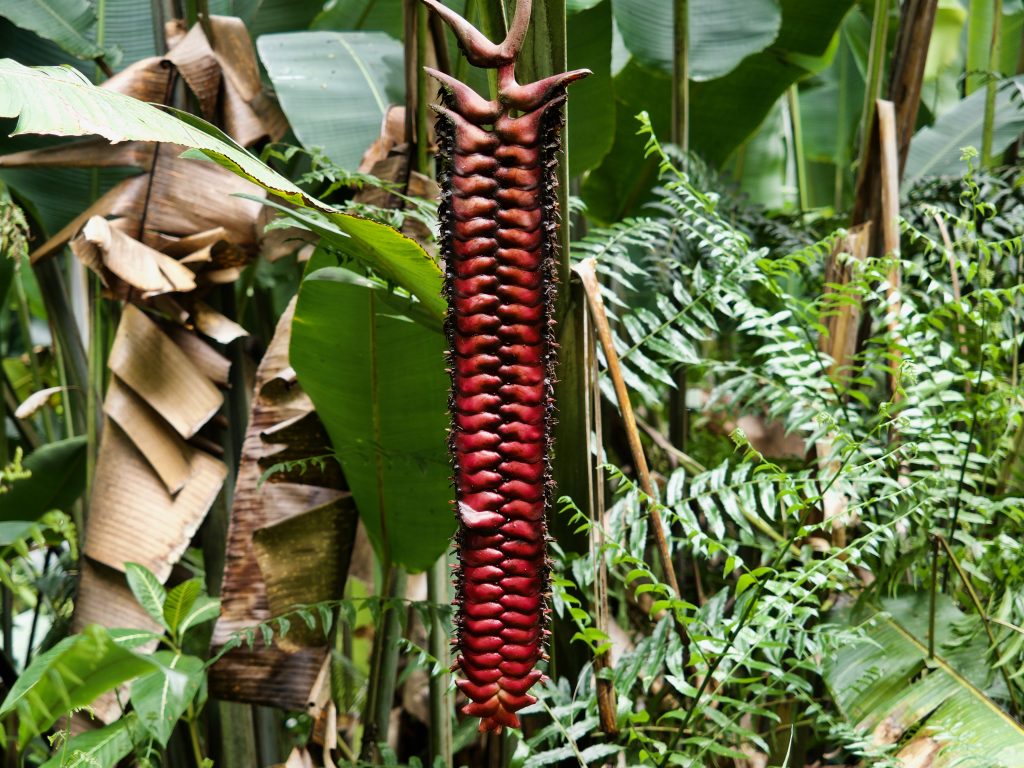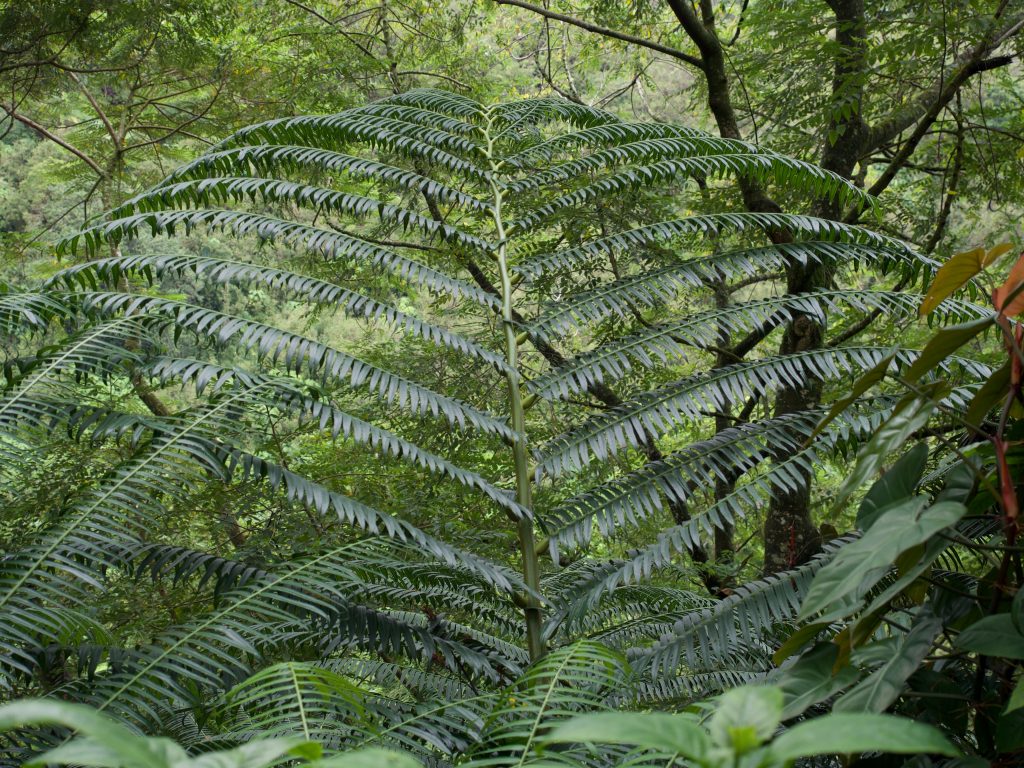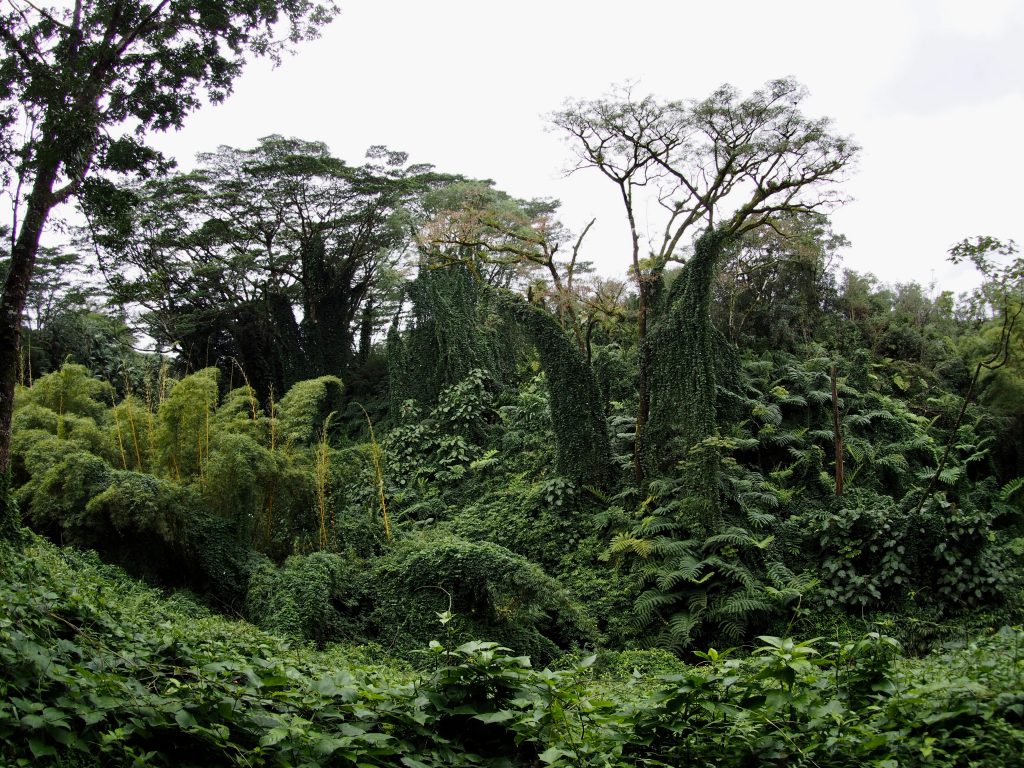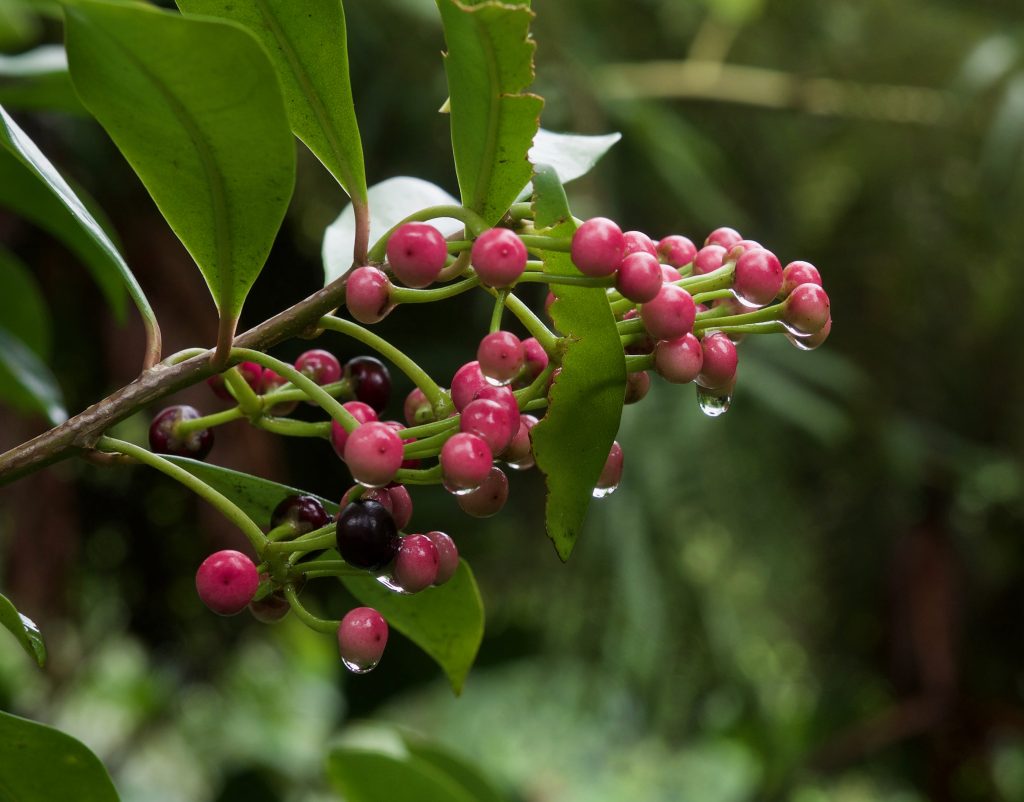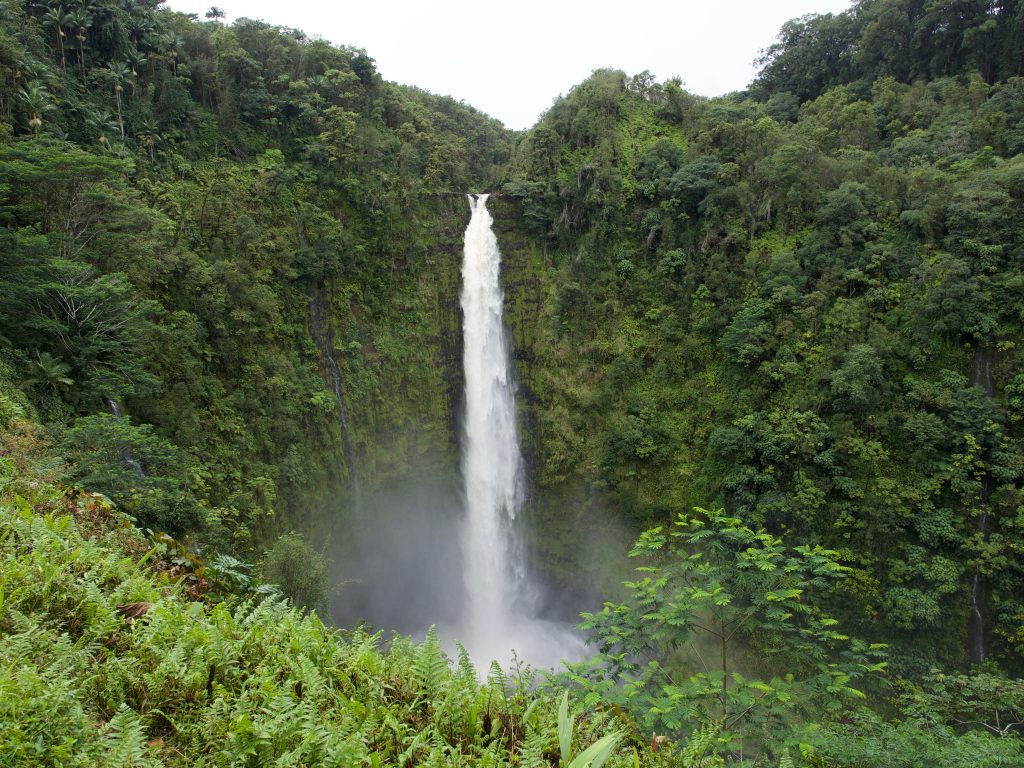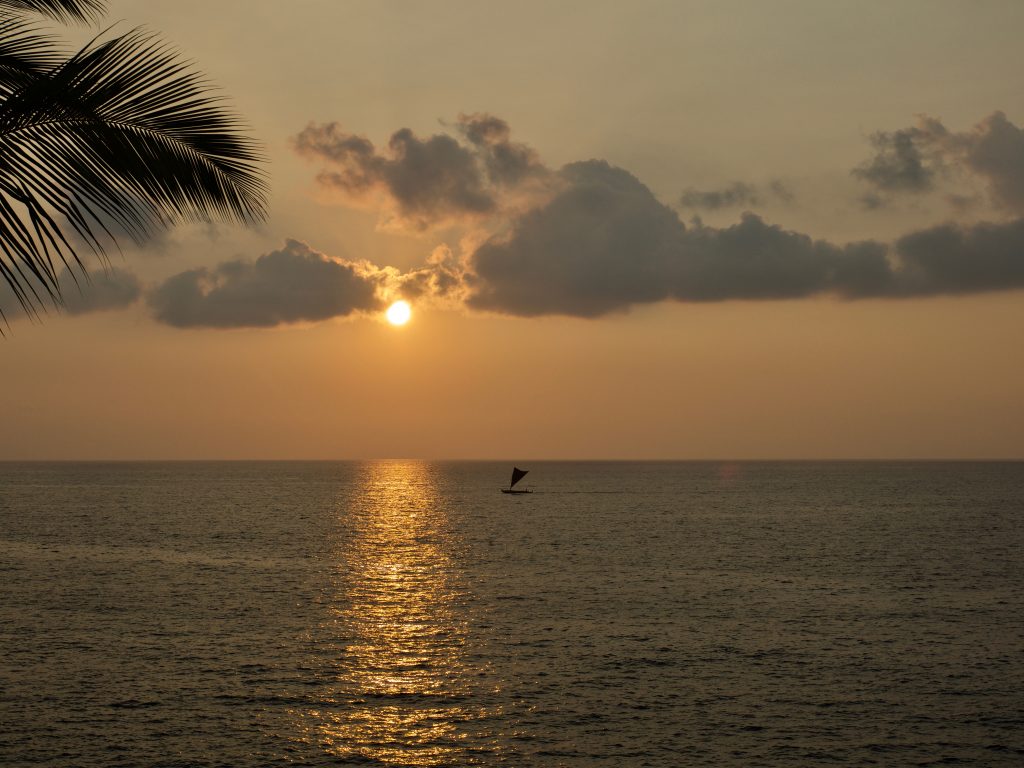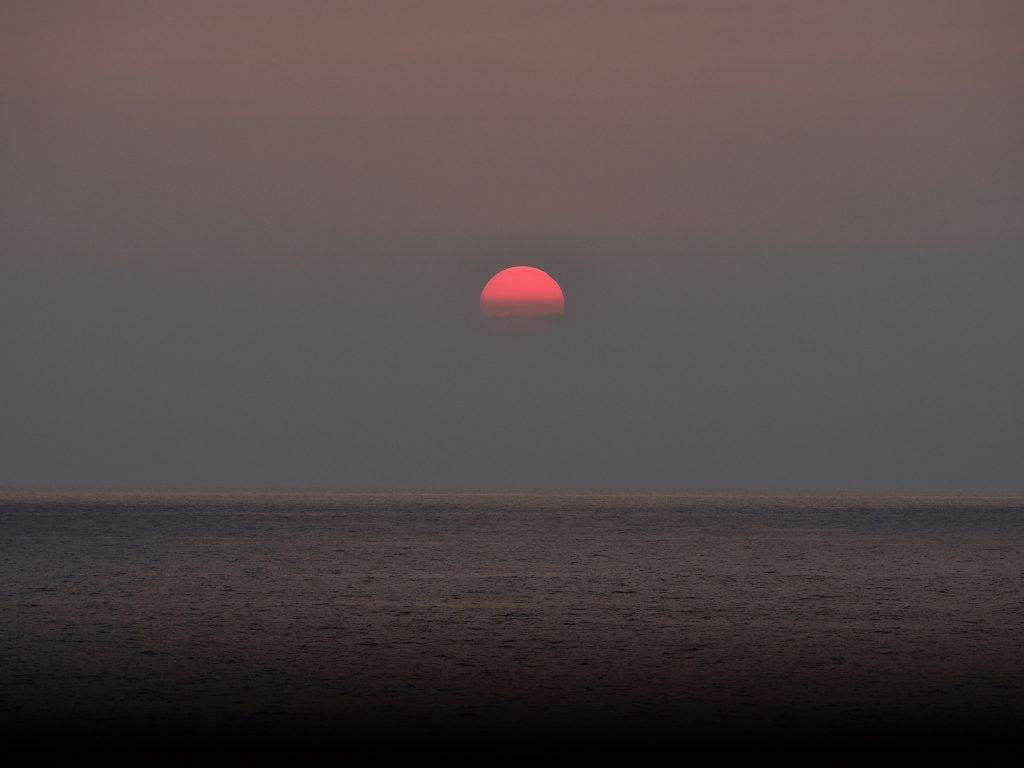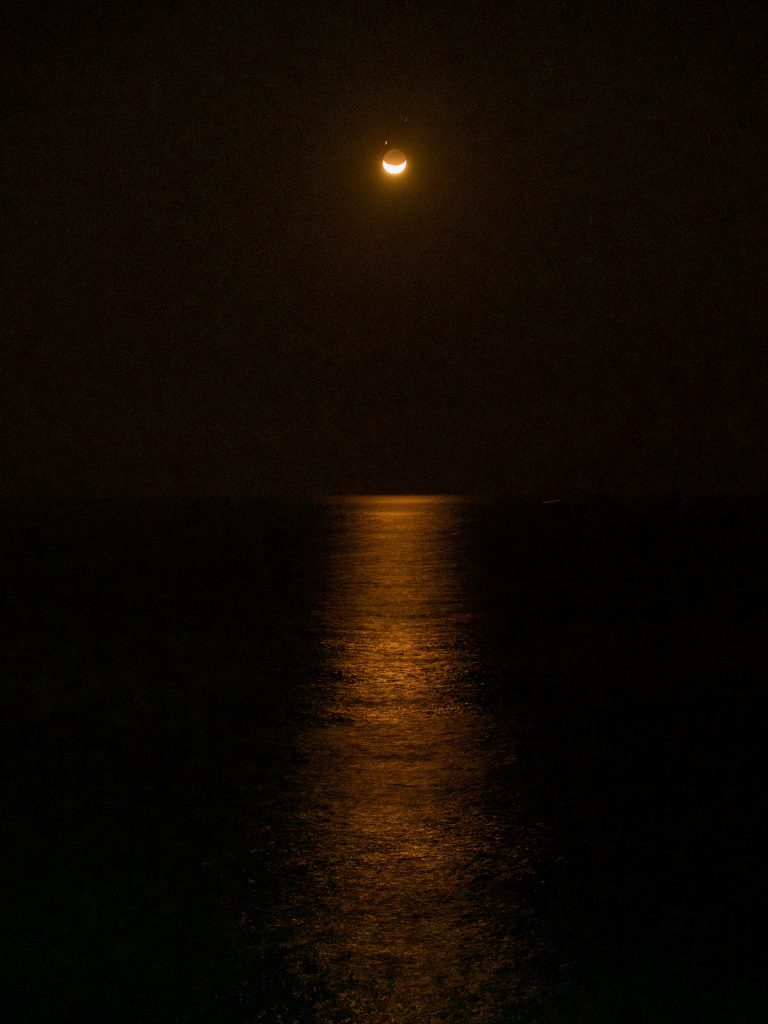 True to our habits, we woke & got up early and Mark, being the awesome guy he is, took me for an early splash at the Magic Sand beach, although he himself didn't feel like swimming anymore.  So he walked around and took pictures while I snorkeled and boogie-boarded one last time (tomorrow, we won't want to get our swimsuits wet before leaving!).  Then we drove back home, I rinsed off and we took off for our last big road trip.  We went northeast toward Waimea, driving the Hawaii Belt, which has some fabulous views of the Kona coast and its lava flow areas from above, and then Mauna Kea on the right, with the telescopes clearly visible far in the distance.  When we got near Waimea, we were basically driving into low-level clouds and thought we might not go very far forward, because it was all drizzly and soupy with poor visibility.  But we had been told by a friend that we needed to go to the Waipi'o valley overlook, basically across from the overlook at Upolu point on the western edge of the big valleys. To our surprise, the clouds lightened as we got back to the coast, and while we had partly cloudy skies, we had no more rain on the coast.  We were still undecided whether to travel the coast line or go back to Waimea, but a traffic jam decided the issue for us, and we continued on the loop all the way to Hilo with many stops when things looked interesting.
For lunch, we stopped at a beach park (Laupahoehoe) where the very rocky coastline made awesome splashy waves, and where a lot of people were drying out their tents after what looked to have been a pretty hefty downpour the night before. We then went along the coast to see the waterfalls in one of the gorges–Akaka Falls, which is freefalling, and a couple of others that are cascading.  The walk around was great because of the incredible, outsized rainforest vegetation–ferns with a "wingspan" of 10 feet or more, giant rhododendron leaves, huge, weird alien blooms, vines that grow roots at the bottom and form curtains on trees, things that I have only ever seen in hothouses. This entire corner of Hawaii is all basically all lush rainforest, and we went on a little scenic route that went through tunnels of the stuff.  Not to mention lava tubes on the roadside and other surprises.
We got to Hilo at about 3:30 pm, but didn't stop; instead, we took the road that cuts across the island (Highway 200), past a little bit of construction and, again, the access road to Mauna Kea, and drove home–Mark drove 170 miles today, and, given that we took the northern road to Hilo, we have officially driven once around the island on available, legitimate two-wheel drive roads–266 miles around (thanks Internet).  I fixed us a lovely dinner with our last fresh food–pasta, canned pasta sauce enhanced with caramelized onions and peppers, a salad, and the rest of our ice cream with some chocolate and coconut mochi bars.  We ate this on the balcony (aka lanai on Hawaii) with the sun going down as a Hawaiian-style boat with the upside-down sail passed by… awesome.
We then went for a walk to the same-old, same-old downtown, and picked up a couple of souvenirs for the kids; we also found an abandoned souvenir coffee cup and promptly took it home with us.  We called it a night pretty early and got ready for our last night with the sound of the surf (low-key as it has been the last few days) coming in through the open lanai door.