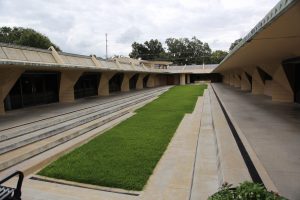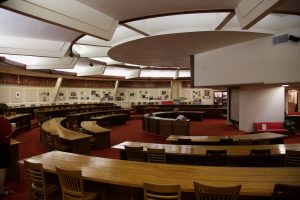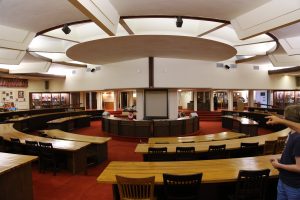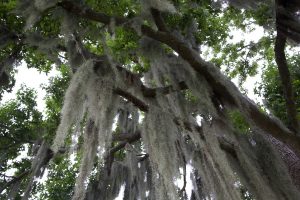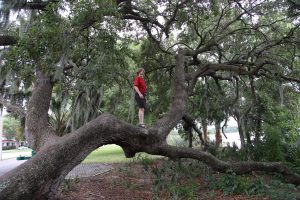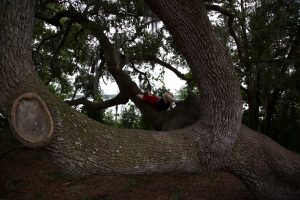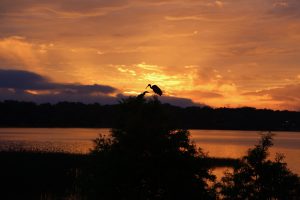 This was the beginning of the trip, but not quite the beginning of our vacation – 1,500 miles in three long segments (600, 650, and 250, approximately), with a very full car and Kai in the backseat, playing his DS pretty much the entire time, but overall very cooperative). The first day, we took off from Lincoln around 9, had Subway somewhere on the road, and then had dinner at a Denny's, which gave Kai the opportunity to discover that there are restaurants that serve breakfast all day long. He had pancakes, and then pancakes again twice the next day! We stayed overnight in Southern Illinois, and discovered that our route the next day would go right by Clarksville, TN, where our friend Jay lives. 
So we got in touch with him and met up with him at a Cracker Barrel near the Interstate for a brunch (more pancakes for Kai, plus a wooden robot for Mark). It was great to see Jay after almost a year and a half, and catch up for an hour. We then drove pretty much all day, and because it was Sunday and we wouldn't have to deal with weekday traffic, made it without a hitch through Atlanta. We did drive through a fairly nasty stretch of downpours afterwards, but that wasn't too bad, either. We had dinner around 5 pm at another Denny's somewhere in Georgia, and stayed overnight in Tifton, GA, in a hotel with a pool, so Kai would actually be able to move around a little after sitting in the car all day. The highlight of the 650+ miles was the 100-mile stretch after Atlanta where we repeatedly saw a DeLorean that was driving either just behind or just ahead of us.
We took off around 8 am the next morning after free continental breakfast at the hotel, and drove first the I-75 and then the backroads through the Green Swamp to Lakeland. We got there at about 1 pm, found Bruce's house without problems, and then went out to lunch together, since we were all starving. Then Bruce showed us the Florida Southern College campus, both outside and (a little bit) inside. It is truly a beautiful and extraordinary campus, having been designed in large part by Frank Lloyd Wright (the FLW parts were my favorites, especially the former library, where they now have their faculty meetings, in a circular auditorium with curved desks that terrace down to the center! The location of the whole campus on the lake is really idyllic, and Kati's future dorm is right on the lakefront like a darn hotel! After the tour, which we did partly in the rain, we drove around the lake and then back to Bruce's house, hung out a bit, and then had dinner. Mark and I went for a nice long walk around sunset, 3 miles around the "college lake" (Lake Hollingsworth), and saw tons of interesting waterfowl, including completely unbaffleable Great Blue Herons that stand 10 feet from you without getting nervous. It was rather humid, but the sky was clearing and the sunset was beautiful.